Key Points
Alaska's vast size and remote towns make cell phone reception a challenge for many residents.
CGI, AT&T, and Verizon are the top three cell phone providers in Alaska.
When choosing a cell phone provider you should consider things such as coverage, price, and streaming capabilities.
Even the most jaded people would be absolutely amazed by beautiful Alaska — mainly due to its vast forests, wild rivers, and towering peaks. But if you're a resident, cell phone reception can be problematic.
The state is twice as large as Texas, with towns that are far apart. Because of that, many phone carriers have issues with coverage. Unfortunately for many residents in Alaska, certain carriers like T-Mobile or MVNOs like Mint Mobile may not work in certain areas.
However, there are a few that can work. Here are the three best cell phone plans in Alaska.
#1: CGI
CGI claims that it can offer coverage for up to 97% of Alaskan residents. But keep in mind that most Alaskan residents also live in the larger cities in Alaska, hence that claim. So, this coverage may not be the best if you're in a small town or living off the land.
If you don't already have a phone, GCI will sell you one that is compatible with the area. Many of the phones are smartphones that are newer and compatible with 5G.
GCI introduced 5G service to Anchorage in April 2020, and, as of March 2023, the Turnagain Arm region mostly had 5G coverage along with Anchorage, Palmer, Wasilla, and a few other smaller towns.
GCI offers postpaid unlimited plans with network management starting at 50GB or 100GB per line and on-device data that is (largely) unlimited. But there are only a few areas where these plans are offered, like Anchorage.
In more rural areas, usage is restricted to 4 GB to 20 GB per line/month depending on the package, which limits the availability of unlimited plans.
Plans start at $60 a month and go up to $95 a month. The $60-a-month plan — Explore — includes unlimited text, talk, and data, plus 3GB of hotspot each month. The most expensive plan — Apex — includes unlimited text, talk, and data, plus 50GB of hotspot each month.
Adding additional lines brings the overall cost down. For example, a family of four on the Apex plan would only spend $68 per month per phone for a total of just $272.
For about 3/4 of Alaskans, GCI also offers hard-wired internet and television services, in addition to cell phone service. You can also get a GCI SIM card if you depend on mobile internet.
#2: AT&T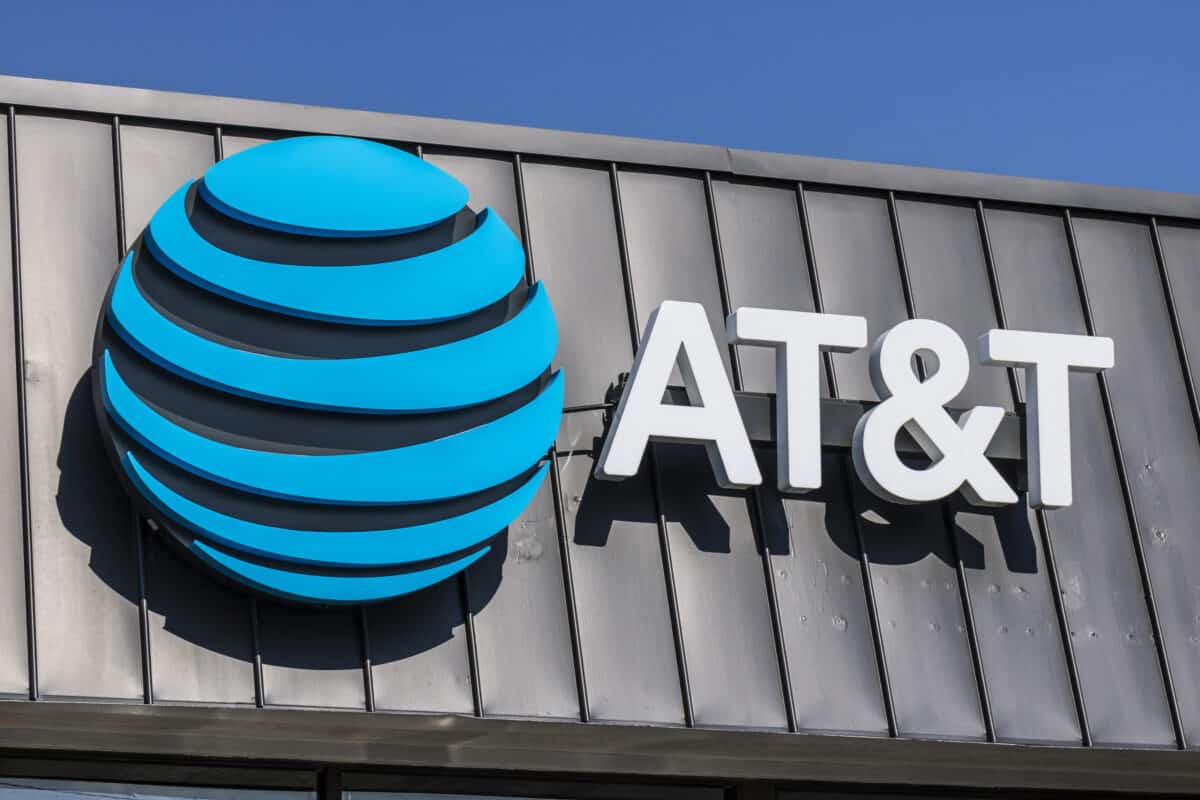 AT&T claims to support 98.90% of Alaskans, so it's a great alternative if you don't like CGI. And every AT&T plan comes with unlimited talk, text, and internet, as well as 5G access when available, unlimited texting to more than 100 countries, and call blocking for spam and fraud.
Unlimited Elite, Unlimited Extra, and Unlimited Starter are the three primary plans available. The Elite plan includes high-definition streaming, 100 GB of premium data, and 30 GB of hotspot access per line per month. Additionally, a complimentary HBO Max subscription is included.
The Extra plan offers 50 GB of premium data, streaming in standard definition (780p), and 15 GB of hotspot data per line per month.
The Starter plan does not include hotspot access, standard-definition streaming (780p), or premium data (but you can still utilize LTE). This is more for frugal folks who just need to be able to talk and text.
For each of the unlimited plans, the monthly costs per line range from $65 to $85 for a single user to $30 to $45 for five users.
#3: Verizon
Verizon is the last on our list, and they claim to cover 97.74% of Alaska. Not bad! The company also has three popular cell phone plans: the Start Unlimited plan, the Do More Unlimited plan, and the Play More Unlimited plan. Teachers, nurses, active duty military, and first responders are all eligible for a $10 monthly per-line discount on all mobile plans.
One line of Verizon's Do More Unlimited costs $90. Where available, the plan offers unlimited mobile 4G and 5G connectivity.
You get unlimited texting and calling in addition to a 50 GB high-speed internet allocation and a 25 GB mobile hotspot. You also receive discounts for adding additional lines. For example, each line would cost $45 a month if you had four.
One line costs $90 under the Play More Unlimited package, as well. It offers unlimited calls and text, as well as 50 GB of high-speed internet. Play More also comes with a streaming package that includes Disney+, Hulu, and ESPN+. Along with six months of Apple Music, you will also receive a year of free Apple Arcade, discovery+, and Google Play Pass.
The Start Unlimited plan comes next. It's Verizon's cheapest postpaid plan with unlimited data but it has a few restrictions. High-speed 5G is not included in the bundle, nor is there any coverage for using mobile hotspots.
Six months of Google Play Pass, Apple Arcade, Apple Music, discovery+, and Disney+ are offered for free by Start Unlimited. Unlimited calling, texting, and mobile broadband are also included in the service. So, while it's not the most upgraded plan, it can still work for your needs.
Cell Phone Plan Recommendations
| Plan | Coverage Area | 5G Service | Price | Family Plan Options | Unlimited Talk, Text, & Data | Hotspot Available |
| --- | --- | --- | --- | --- | --- | --- |
| CGI | 98.12% | Yes | $60+/per line | Yes | Yes | Yes |
| Verizon | 99.76% | Yes | $45+/per line | Yes | Yes | Yes |
| AT&T | 99.95% | Yes | $30+/per line | Yes | Yes | Yes |
These mobile service providers are the best in Alaska, but before selecting a cell phone carrier, make sure to look at a coverage map to see if it would be available in your area.
How to Pick the Best Cell Phone Provider
What should you be looking for in a cell phone provider as an Alaskan resident?
Price
Luckily, all of the plans above are fairly affordable. However, this will also depend on your phone needs and where you are in the state. Don't be afraid to shop around; you do have options!
Coverage
If you're in a large city, coverage won't really be a problem for you. But if you live in a smaller town or a rural area, you'll want to make sure that the phone plan you choose offers coverage in your area.
Streaming Capabilities
Getting internet in the wild can be hard. If you like to have amenities, a phone plan that offers hassle-free streaming can be helpful, especially if you can turn the phone into a hotspot device!
Other Benefits
While benefits aren't always necessary, they are nice to have! Can you bundle your phone plan with your internet? Can you get more hotspot data with a certain plan? Do they offer you a way to save money on subscriptions? This can all make a plan worth having, especially in more rural areas.
Wrap Up
Alaska may be beautiful, but it doesn't offer the most when it comes to staying connected. Regardless, these options for the best cell phone plans in Alaska may be able to fill the gap.
The image featured at the top of this post is ©Marcus Biastock/Shutterstock.com.