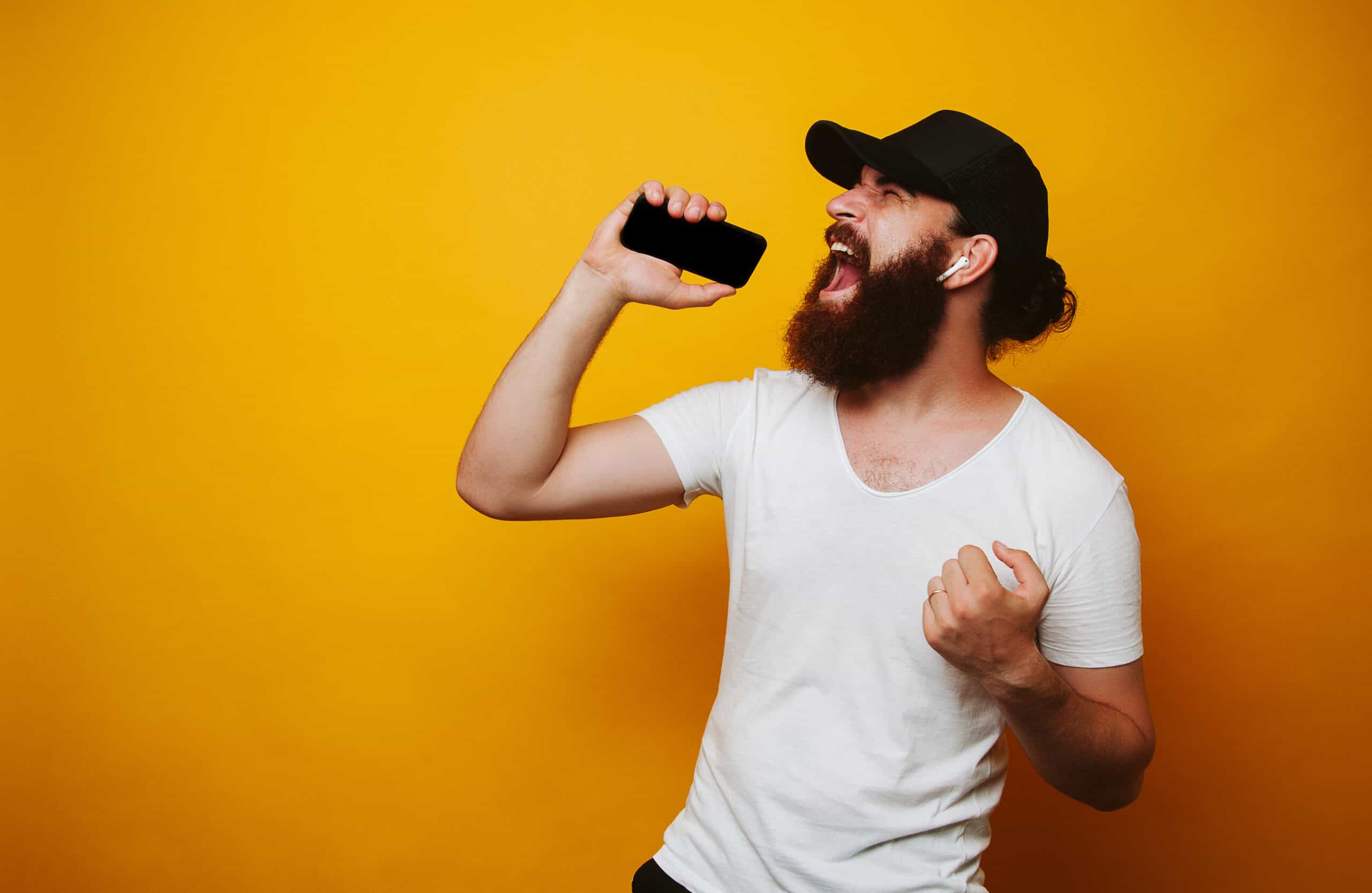 Key Points
When choosing the best budget wireless earbuds, there are many factors to consider, including connectivity, codecs, and waterproofing, among others.
.The Jabra Elite 65t was voted the best overall budget wireless earbuds.
If noise-canceling is important to you, the Anker Soundcore Life P3 may be for you.
Someone really has to say it, and say it loud and clear — 3.5mm jacks for headphones are cheugy. They do not impress us anymore. And also considering the disappearance of wired headphone connectors and earbuds from modern smartphones, it is really time to embrace wireless earbuds.
They're trendy but also have many practical advantages, like no cumbersome connections to tangle, a charging case that keeps them powered, fewer fragile components, and so on. With all-day comfort, an impressive battery life, and powerful Bluetooth 5.0 technology, these tiny gadgets are perfect for listening to podcasts and playlists whether you're working out, commuting, or just relaxing.
Budget Options
Now, the thing is that if you want a pair of great wireless earbuds, you need to be willing to spend several hundred dollars. However, if you are trying to save money or do not feel like dropping a ton of dough on earbuds, there are many low-priced yet high-quality alternatives. Those who constantly misplace their earbuds or want a backup set to keep in the car will benefit from purchasing a less expensive set.
If you are looking for budget options, here are some of the best to consider:
The Best Budget Wireless Earbuds Overall: Jabra Elite 65t
Jabra Elite 65t Earbuds – Alexa Built-In, True Wireless Earbuds with Charging Case, Titanium Black – Bluetooth Earbuds Engineered for the Best True Wireless Calls and Music Experience
True wireless earbuds – Conversations are made incredibly clear with the Jabra Elite 65t true wireless earbuds that are proven to deliver superior call performance. Plus, a long-lasting battery with...
Take work calls from home – Incredible 4-microphone technology offers best-in-class call performance, with up to 15 hours of battery for maximum productivity— Even when you're learning or...
No audio dropouts – With our excellent record of connectivity, you can take calls and listen to music without the worry of audio dropouts. Plus, external ambient sound keeps you aware of...
Personalize your sound – Whether you're using these as Apple earbuds, Samsung earbuds or more, you can listen to your music the way you want to hear it, by personalizing your sound on the Jabra...
Jabra Elite 65t is optimized to be used with smartphones/mobile phones. It's not specifically optimized to be used directly with a computer
We earn a commission if you make a purchase, at no additional cost to you.
The Jabra Elite 65t are not perfect, but they have a few advantages over the Airpods, like in-line controls for playing and pausing music and long battery life. They are also water-resistant (to an IP55 standard) and equipped with the helpful Hearthrough feature.
The Elite 65t are constructed of plastic, like the vast majority of other true wireless earbuds on the market. But, the upside is that the plastic construction makes them incredibly comfortable to wear for extended periods of time; mainly because of how light they are.  
These Jabra Elite 85t wireless earphones were the first from the company to feature active noise canceling. But the 65t earbuds are just as impressive. Depending on how well the headphones fit, ANC technology can successfully block out low and midrange-frequency sounds.
Noise-canceling
Those who make lots of calls would love the microphone. The wind noise-canceling microphones will ensure that your voice comes through clearly even if the weather is breezy. It is wonderful that they are angled slightly toward the mouth to improve sound production.
Sound
The subtle, modern design of the Jabra Elite 65t is a big part of why it is one of the best budget wireless earbuds ever made. They provide excellent call quality and dynamic sound that can be adjusted to your liking with the help of the included software.
Accessing the controls is quite easy, too. There are two separate buttons on the left earbud; they are distinguished by a slight ridge that makes it easy to find the right one. You can also connect multiple devices, thanks to Bluetooth multipoint.
The battery life is not particularly impressive, but being on par with the original AirPods should be more than enough for most people. Also helpful for trips is a small charging case with enough space for two additional battery packs.
Copper black, titanium black, and gold beige are the three color choices. And, quite interestingly, they are all very appealing as well.
Check out Jabra Elite 65t on Amazon.
1MORE PistonBuds Pro Hybrid Active Noise Canceling Wireless Earbuds, Bluetooth 5.2 Headphones, 12 Studio-Grade EQs, AAC, 30h Playtime, 4 Mics with DNN, Gaming Mode, IPX5, Black
Hybrid Active Noise Cancellation: Featuring multiple noise cancellation modes to satisfy your different needs, a maximum noise cancellation depth of up to 38dB, all while the in-ear design and...
Fine-Tuned Sound: With a 10mm dynamic driver, the PistonBuds Pro can reproduce bright vocals and full details and offers a well-balanced output with excellent clarity across the frequency range. The...
12 Studio Grade EQ: Tuned by Sonarworks (A professional, award-winning audio technology company), whichever music genres you prefer to listen to, you can find an EQ in the 1MORE MUSIC app that fits...
Enhanced Call Quality: Four microphones with a DNN algorithm can suppress the ambient noise and amplify your voice, so you can enjoy crystal clear calls even in the noisiest surroundings. And thanks...
30 Hours of Playtime: Playtime lasts for 7.5 hours on a single charge with ANC off and total 30 hours with charging case. Charging the PistonBuds Pro in the case for just 5 minutes generates an hour...
We earn a commission if you make a purchase, at no additional cost to you.
The brand's talent in making stylish, compact wireless earbuds is on display in the 1More PistonBuds Pro. The circular design is perfect for earbuds of this size because it allows them to rest snugly in the ear canal without being obvious. The matte exterior and sparkling branding on the right touch panel are also quite appealing. 
The entire thing is made out of plastic, yet the material is strong enough that the buds will not break if you drop them from a good height. In addition, the buds' IPX5 certification makes them more resistant to perspiration and water than Apple's AirPods Pro (IPX4).
Quality
If you want great noise cancelation and music quality without breaking the bank, the PistonBuds Pro are for you. Would you use them instead of your AirPods Pro?
Not at all, but they are one of the greatest alternatives to the AirPods and can be purchased for much less than half the price. Surprisingly, the audio circuitry of the PistonBuds Pro is superior to that of 1More's more expensive ComfoBuds Mini.
The best characterization is one that is both balanced and unambiguous, with an emphasis on the low end. And it achieves that with a 10mm dynamic driver, which always delivers pure and precise sound quality. Overall, you will be pretty satisfied with the vocals.
The touch features all work as advertised, with no hiccups or delays. Playback, digital assistance, volume, call management, and activating listening mode are all at your disposal. Double-, triple-, and long-tap actions can be set for each of these via the companion app.
Battery life
With a full charge lasting for about 5 hours, the battery life and the call quality are not exactly stellar. However, the music quality and noise isolation provided by the Piston Buds Pro more than make up for these flaws, making them a good buy for the general public.
Check out 1More PistonBuds Pro on Amazon.
The Best Value Buds With Deep Bass: OnePlus Nord Buds
ONEPLUS Nord Buds True Wireless Earbuds, Deep Bass, IP55-rated Water & Dust Resistance, High Sound and Call Quality, 4 Mics, 30 Hrs Playtime, Fast Charge, Dolby Atmos, Black Slate
Wireless Communication Technology: Bluetooth.Note : If the size of the earbud tips does not match the size of your ear canals or the headset is not worn properly in your ears, you may not obtain the...
12.4mm Titanium Audio Drivers - Nord Buds will be music to your ears with big 12.4mm Titanium Audio Drivers for deeper bass and crisper, clearer sound.
Fast charge with 30h batter life - Don't worry! If your buds start crashing, plug them in and charge up to an extra 5 hours' listening time in just 10 minutes. With fully charged, you will get 7...
EQ Settings - You choose how heavy or light you want your sound with Sound Master Equalizer's three unique audio profiles.
IP55 Water and Dust Resistant - With an IP55 rating, Nord Buds are sweat- and water-resistant to make sure the music keeps flowing when you get soggy.
We earn a commission if you make a purchase, at no additional cost to you.
For OnePlus loyalists and daily commuters on a budget who value real wireless sound quality and convenience, the OnePlus Nord Buds are an incredible value at just $39.
These in-ear buds have a custom-designed 4-microphone array with artificial intelligence-based noise cancellation, mobile app integration with customization options, 12.4mm titanium drivers, and Flash Charge technology.
The large drivers provide a clear, accurate soundstage with surprisingly powerful bass, allowing you to fully immerse yourself in the music. You can enjoy all genres of your favorite music with the help of three distinct sound profiles that optimize everything from rap to classical.
While OnePlus mobile customers may enjoy certain exclusive software bonuses, audio performance, controls, and battery life are all top-notch and constant regardless of platform.
Case
The best aspect is that you may listen for a long time without worrying about charging it, as the case provides an additional 23 hours of playtime on top of the headphones' own seven. An additional bonus is a quick-charging function that may replenish your battery to full strength in just ten minutes.
Connectivity
Moreover, the IP55 rating of these earbuds suggests you may wear them in wet conditions, such as on a rainy run or a sweaty gym session. Similarly, having Bluetooth 5.2 built-in means you can easily connect to any of your devices, with the exception that you will not be able to use any of the higher-quality audio codecs.
Overall, OnePlus's earbuds are stylish and sophisticated in appearance, and their ergonomic form makes them pleasant to wear for extended periods of time. The charging case is a bit bulky to carry around in your pocket, so just be aware of that.
Check out OnePlus Nord Buds on Amazon.
The Best Cheap Earbuds With Upmarket Features: Sony WF-C500
We earn a commission if you make a purchase, at no additional cost to you.
Sony has done a great job with these earbuds. You can certainly do better, but not at this price. The packaging is simple and biodegradable, which many people appreciate. The case's materials have been streamlined to decrease costs, which is great, and the addition of tiny magnets to keep the earbuds in place is brilliant.
Interestingly, it does not do much to wow at first glance, but if you are looking for wireless earphones around $100, they are your best bet. Though their profile may lack the depth of Sony's WF-1000XM4, you can still count on clear highs, strong lows, and a lack of emphasis in the middle when listening to music.
App
Sony's Headphones Connect app has an equalizer that lets you manually change frequencies or choose from nine presets that put an emphasis on different sonic components based on the content and genre. The good thing is that you can enjoy good quality music for several hours, as the battery can easily last more than 20 hours per charge.
However, the Sony WF-C500 is not without flaws. Its controls are not entirely user-friendly, and using them may feel a bit uncomfortable. These are minor gripes, though, when weighed against the impressive sound quality that Sony packed into such a little package; at such a low price, it would be foolish to pass them up.
Check out Sony WF-C500 on Amazon.
JLab Go Air Pop True Wireless Bluetooth Earbuds + Charging Case | Lilac | Dual Connect | IPX4 Sweat Resistance | Bluetooth 5.1 Connection | 3 EQ Sound Settings Signature, Balanced, Bass Boost
Long Battery Life: GO Air POP features 8+ hours of playtime in each earbud and 24+ extra hours from the charging case (32+ hours total). Return to the case to recharge the buds, and use the integrated...
Dual Connect: Use either earbud independently or use both together. A built-in MEMS microphone in each bud ensures clear calls.
15% Smaller Fit: Smaller than a credit card, the case fits in your pocket and the earbuds are our smallest yet – 15% smaller earbuds and 40% lighter with the compact case. Try the three tip sizes to...
EQ3 Sound / Touch Controls: With just a few taps via touch sensors, you can choose your sound preference: JLab Signature, Balanced and Bass Boost modes – without an app. Enjoy volume and track...
INCLUDES: GO Air POP True Wireless Earbuds, Charging Case w/ Integrated USB Charging Cable, 3 Sets Gel Tips: Small, Medium, Large, JLab Two Year Warranty.
We earn a commission if you make a purchase, at no additional cost to you.
The JLab Go Air Pop are an inexpensive set of wireless earbuds comparable to the JBuds Air in terms of EQ settings, water resistance, and a charging case with an integrated connection. But the good thing is that Go Air Pop are even more budget-friendly, retailing at an almost astonishingly low price at launch.
Even with their low-price tag, these earbuds are a step up from the cheap stuff you usually find in the supermarket. The lightweight design makes them a lot more comfortable to use, especially compared to the older JBuds Air.
Equalizer
The 6 mm drivers produce a respectably deep bass and refined vocals. But what makes them truly interesting is the fact that you can change the EQ, which is amazing, especially considering that the default sound already offers plenty of bass.
They do not have Active Noise Cancellation (ANC), so they will not eliminate low-frequency sounds, but they will help dampen higher-frequency ones like office conversation and a buzzing computer fan.
When fully charged, their battery life is roughly nine hours; additionally, their carrying case can hold about three additional charges, making them a strong option among truly wireless earbuds.
In addition, the IPX4 grade for sweat resistance and the lightweight, snug fit make these a great training partner. Sure, they do not have a ton of extra features, and their call quality may not be the best in the world, but they do the job and are quite capable, especially considering their extremely low price.
Check out JLab Go Air Pop on Amazon.
We earn a commission if you make a purchase, at no additional cost to you.
Cambridge Audio is a British audio specialist famed for its top-notch audio equipment, but it has expanded into the field of truly wireless earbuds in recent years. And the Cambridge Audio Melomania 1+ are one of their best offerings.
They are an excellent entry point for anyone curious about the Hi-Fi audio experience. Most high-end headphones cost the earth, but these are a steal at under $60 for a solid sonic experience.
Advantages
When compared to other earbuds, we find that these are a significant improvement in terms of battery life, audio quality, and usability, and we can confidently say that they are the best in class. And, of course, these earbuds stand out for their minimal design and lightweight construction.
Speaking of design, these little, bullet-shaped earbuds are super lightweight, and they come with interchangeable memory foam ear tips for a secure, pleasant fit. Because you do not get any noise-canceling technology, this also aids with sound isolation.
Soundscape
With 5.8 mm dynamic drivers and a High-Performance Audio Mode, the pair delivers a powerful and detailed soundscape. Moreover, the app's functionality allows you to switch between presets or create your own EQ settings. It makes it easy to fine-tune the headphones for any genre or artist, whether it be the Red Hot Chili Peppers or Miles Davis.
As an added bonus, not only can you connect through Bluetooth, but you can also enjoy the support of three different codecs (AAC, SBC, and aptX). And they will be your companion wherever you go.
In fact, the IPX5 rating ensures that they will remain functional even if exposed to moisture, such as sweat or rain, on a hike. All in all, these earbuds are inexpensive yet classy and deliver solid performance, making sure all your high-resolution music files play well in these earbuds.
Check out Cambridge Audio Melomania 1+ on Amazon.
Soundcore by Anker Life P3 Noise Cancelling Earbuds, Ultra Long 50H Playtime, Fast Charging, Big Bass, Multi-Mode Noise Cancelling, AI-Enhanced Calls, Wireless Charging, App Control, Bluetooth 5.2
Long Playtime, Fast Charging: Get up to 10 hours of battery life on a single charge with a case that extends it to 50 hours. If Life P3 is running low on power, a quick 10-minute charge will give you...
Fueled by The Beat: Life P3 noise cancelling earbuds' thumping sound is produced by custom 11mm composite drivers. Activate BassUp mode in the app to further intensify bass in real-time.
Multi-Mode Noise Cancelling: Select from 3 noise cancelling modes: transport, outdoor and indoor mode. These modes are optimized for those specific environments, so select a suitable mode based on...
AI-Enhanced Call Performance: Life P3 noise cancelling earbuds have 6 microphones with an AI algorithm that picks up your voice precisely and blocks out background noise. Be heard clearly whenever...
Personalized Listening Experience: Use the soundcore app to customize the controls and EQ, test for best ear tip size, or choose gaming, sleeping, or ambient sound modes. With "Find My Headset" a...
We earn a commission if you make a purchase, at no additional cost to you.
The Anker Soundcore Life P3 earbuds are one of the most expensive options here, but they also have the most advanced noise canceling features. Most importantly, the ANC appears to function adequately, dispelling any suspicion that it was hastily cobbled together.
These earbuds immediately stand out for being an impressively feature-rich pair of headphones. They have a Gaming Option, an adjustable EQ, and a "Superior Sleep" mode to help you relax and fall asleep.
ANC Settings  
Interestingly, these little gadgets have three ANC settings: indoor, travel, and outdoor. Whether it is a grumpy neighbor's dog down the street or the screeching of train wheels on the way to work, each one does an excellent job of drowning out the noise.
When set to the 'Transport' profile, they effectively muffle background noise, particularly the low rumbling of engines. They have a profile that works well with electronic dance music and hip-hop because it provides a deep rumble and thud to the audio.
You can employ one of two transparency settings to re-enter the outside world. To make sure your friends and coworkers are not hatching a conspiracy against you, invest in a set of headphones that only picks up voices.
Quality
It is interesting to note that while ANC may be the main reason most people initially check out the product, the high-quality audio and additional features are what ultimately convince them to keep using it. That exceptional sound is the result of its 11mm dynamic drivers.
Moreover, its companion app features a visual equalizer and presets, so you can tailor the sound to your preferences if you want a less bass-heavy presentation. What's more, the low latency gaming option is included for those interested in mobile gaming.
Overall, the ergonomic design, long six-hour battery life, and Active Noise Cancellation make these earbuds ideal for extended listening sessions.
Check out Anker Soundcore Life P3 on Amazon.
How to Pick the Best Budget Wireless Earbuds: Step by Step
There are a few things to keep in mind before running out to get a new set of headphones. You should not blindly purchase whatever appeals to you in terms of price or coolness, as doing so could backfire financially.
Noise Canceling
The constant hum of an airplane's engine or the clickety-clack of a train's wheels can be muted with the help of the noise-canceling technology available on some wireless earbuds.
Keep in mind that the battery life will be short and the earpieces may be bulky because the noise-canceling electronics require larger batteries. Therefore, it is better to opt for earbuds with the 'Hear-Thru' function, which allows the user to mute the music and listen to conversation without taking out the headphones.  
Connectivity
Without Bluetooth, wireless earbuds would be a major inconvenience. Compared to earlier versions of Bluetooth, today's are far more robust and reliable. Moreover, it is a breeze to pair anything because they all accept Bluetooth. So, be sure to pay attention to how advanced Bluetooth is and what other connectivity options you have available.
Codecs
Before making a purchase, check out which audio codecs your favorite wireless earbuds support. Unfortunately, the lowest-end devices only support SBC, a codec that cannot handle higher-resolution audio. It typically results in a bland sound because of its slow transmission speed.
You can notice the same with AAC, but remember that AAC and SBC are the only codecs compatible with Apple hardware. On the other hand, Android users can enjoy a less compressed and fantastic sound experience thanks to the support of other codecs like LDAC and aptX.
Water Resistant
A heavy downpour or a vigorous workout might leave you drenched in rain or sweat. In that situation, water-resistant earphones would be ideal. In most circumstances, you should not have to worry if your device has at least an IPX4 rating.
Most earphones are simply dust-resistant, not water-resistant. Thus, the final digit of the IPX grade is the one that matters. But still, you need to pay attention to these ratings before making a purchase.
Charging Case
A charging case is essential to keep those tiny earbuds together and provide power when needed. If you plan on carrying the earphones with you out and about, the case ought to be sturdy enough to withstand wear and tear.
You may want to avoid earbuds with a charging case that looks and feels flimsy, making you worry about how well they will hold up on the road. Do not ignore the hinge when checking the charging case, as it must withstand significant force and should be durable.
What to Know Before Buying Budget Wireless Earbuds
With so many budget wireless earbuds available, it sometimes feels confusing to make a choice. However, you can simplify the decision by keeping your unique circumstances in mind.
What Should Be the Right Battery Time for You?
Are you the kind of person who spends a lot of time exploring the outdoors? Or, maybe you are a frequent traveler and want your earbuds to last you through a cross-country flight. Depending on your unique circumstances, battery time is of great importance.
The good thing is that earbuds, despite their diminutive size, provide a respectable length of listening time. For instance, going with the Go Air Pop could give you a whopping nine hours of use, making them ideal for use during the workday or on a lengthy flight.
It is worth mentioning that most people do not need more than five hours of playtime. Also, considering some models include a quick-charging function, you can get back to listening as soon as possible. But still, it is important to consider the battery time when making a buying decision.
How Often Would You Use Your Earbuds?
Okay, so are you buying budget earbuds because you are not a hardcore listener or an audiophile? Or, you are buying because you use them so often that you do not want to worry about sucking the life out of them and buying a new pair again? These factors will have an impact on your buying decision.
For instance, if you use those earbuds all the time, you need to consider how comfortable they are to use. There is nothing more frustrating than opening the package, putting the headphones in, and realizing they are either too big or too small for your ears.
Ideally, you should get earphones with interchangeable ear tips to prevent this from happening. When using earbuds, some cases feature a hook or flap to keep them in place. People who want to use them during strenuous sports like bike rides or trail runs will benefit the most from this.
Using Budget Wireless Earbuds: What It's Like
Wireless earbuds offer many advantages over wired ones, but the quality of the ear tips usually informs the overall listening experience. If the silicone ear tips on your earbuds are too shallow or too narrow, they will not create a tight enough seal with your ear canal. Therefore, they would not be able to isolate the sound, and the ambient noise would constantly bother you.
In fact, the poor seal is the primary reason many people often avoid Apple's AirPods. When you want a great acoustic seal, you may swap out the ear tips on your earbuds for memory foam tips, which expand with your body heat.
Due to the necessity of charging cases for most wireless earbuds when not in use, fitting aftermarket ear-tips is typically not possible. This is because the earbuds sit snugly in a depression, and you cannot close the lid of the charging case with large ear-tips. So, be sure to consider ear tips along with considering the wireless earbuds' noise-cancellation features.
NEXT UP…