Key Points:
The Jabra Elite Active 75t earbuds allow you to stream music and make calls on your Android smartphone, iPhone, or iPad from up to 30 feet away.
JLab has been making earbuds since 2005, and they have an affordable line of Bluetooth headphones that are great for running or working out like the JLab Go Air Pop.
Not only are they stylish, but the Sennheiser Momentum True Wireless 2 earbuds also come with a ton of great features like Bluetooth 5.1 and AptX HD audio codecs
AirPods hit the market and changed the way we listen to music. They're super easy to use, fit comfortably in your ear, and sound amazing. They are one of the most exciting innovations in Bluetooth headphone technology today, but they're also one of the most expensive options on the market, selling for around $179 at Best Buy, Walmart, and Target. If you're looking to try out Airpod-style technology without breaking the bank, plenty of affordable alternatives are available.
In today's article, we will explore some of the closest competitors to the Apple AirPods. Some of them are significantly less expensive, and some of them are even better quality. Additionally, we'll take a look at all of the details you need to find out which Airpods Pro alternative is the best. So, without further ado, here are the 5 best Airpod alternatives.
Jabra Elite Active 75t True Wireless Bluetooth, Navy – Earbuds for Running and Sport, Charging Case Included, 24 Hour Battery, Active Noise Cancelling Earbuds
SECURE ACTIVE FIT – We scanned thousands of ears to create the best-fitting earbuds for a sport that we've ever created, with a special grip coating to make sure they stay in while you move; Plus,...
ACTIVE NOISE CANCELLATION: With these noise cancelling earbuds, you can filter out the world and focus on your music; Use the Jabra Sound plus App to activate ANC the first time you use it and enable...
CRYSTAL-CLEAR CALLS – 4 microphones, the latest digital signal processing and pioneering beam form technology mean these Jabra earbuds offer great call quality wherever you are; Plus, they're...
LONG BATTERY LIFE – With Jabra Elite Active 75t wireless Bluetooth earbuds, you get up to 24 hours of battery time (ANC on) with the pocket-friendly charging case, the Elite 75t earphones let you...
MY SOUND IS YOUR SOUND – Our latest pioneering technology tests your hearing in the Jabra Sound plus app, and tailors your music to suit your individual hearing profile; My Sound makes the music you...
We earn a commission if you make a purchase, at no additional cost to you.
A follow-up to a stellar Jabra product, the Jabra Elite Active 75t True wireless earbuds are today's best alternative to the third-generation AirPods and the AirPods Pro. These earbuds allow you to stream music and make calls on your Android smartphone, iPhone, or iPad from up to 30 feet away. It has an ergonomic design that fits nicely in your ear and includes an active noise-canceling microphone that blocks background noise so you can hear what's happening around you when you're talking or listening to music. It's got Bluetooth 4.0 connectivity that lets you connect with up to two devices at once, so if one device isn't available, you can still use the other as a backup.
The Elite Active 75t also has a built-in battery that lasts up to seven hours on a single charge. This means it charges quickly and can be used for long periods without charging again—perfect for taking calls while out in public without worrying about running out of juice mid-call just when things are heating up!
Overall, this is the best Apple AirPods alternative out there because it offers all of the same features as Apple's product line and does them better than anyone else. Best of all, these are frequently discounted to about $100. Even at full price, they cost $199, which is far cheaper than Apple's ANC-equipped AirPods Pro, making them a fantastic bargain.
| | |
| --- | --- |
| Size | 0.8 x 0.7 x 0.6 inches |
| weight | 0.2 ounces (per bud) |
| Battery life (rated) | 7.5 hours; 28 hours (with charging case) |
| Bluetooth range | 30 feet |
| Active noise cancellation (ANC) | Yes |
Pros
Very light and comfortable
Long battery life
Sleek, waterproof design
Cons
Max volume exceeds recommended listening level
Bass may be too much for some people
Check out Jabra Elite Active 75t on Amazon.
Best Budget AirPod alternative: JLab Go Air Pop
JLab Go Air Pop True Wireless Bluetooth Earbuds + Charging Case | Black | Dual Connect | IPX4 Sweat Resistance | Bluetooth 5.1 Connection | 3 EQ Sound Settings Signature, Balanced, Bass Boost
Long Battery Life: GO Air POP features 8+ hours of playtime in each earbud and 24+ extra hours from the charging case (32+ hours total). Return to the case to recharge the buds, and use the integrated...
Dual Connect: Use either earbud independently or use both together. A built-in MEMS microphone in each bud ensures clear calls.
15% Smaller Fit: Smaller than a credit card, the case fits in your pocket and the earbuds are our smallest yet – 15% smaller earbuds and 40% lighter with the compact case. Try the three tip sizes to...
EQ3 Sound / Touch Controls: With just a few taps via touch sensors, you can choose your sound preference: JLab Signature, Balanced and Bass Boost modes – without an app. Enjoy volume and track...
INCLUDES: GO Air POP True Wireless Earbuds, Charging Case w/ Integrated USB Charging Cable, 3 Sets Gel Tips: Small, Medium, Large, JLab Two Year Warranty.
We earn a commission if you make a purchase, at no additional cost to you.
JLab has been making earbuds since 2005, and they have an affordable line of Bluetooth headphones that are great for running or working out. While the JLab Go Air Pop are not as comfortable as the AirPods, they have some key advantages. For one thing, they include a built-in battery that can last up to eight hours before needing a charge. And their lightweight design means you won't feel like your ears will fall off while wearing them.
These buds include IPX4 sweat and water resistance and a strong plastic body. In other words, they are some strong in-ears that will not shatter when struck by a hard object or deteriorate when exposed to dampness. The debossed logo also functions as a touchpad.
There are some unexpected features here, such as on-earbud controls and built-in mics that we believe are adequate for phone and video chats.
Although the Go Air Pop has few capabilities, it offers audio customization with EQ settings that may be used without a companion app. On each bud, you may manually accomplish this with a triple-tap motion. The three EQs—JLab Signature, Balanced, and Bass Boost—have significantly improved since the business initially used them on prior products.
The disadvantage is that these employ SBC, the least effective Bluetooth audio codec; aptX, LDAC, and similar codecs are not supported. Although they might not be as musical as their more expensive competitors, they work just well for audiobooks and podcasts.
| | |
| --- | --- |
| Size | 0.9 x 1 x 0.9 inches |
| Weight | 0.1 ounces (per bud) |
| Battery life (rated) | 8 hours, 32 hours (with charging case) |
| Active noise cancellation (ANC) | 35 feet |
| Bluetooth range | No |
Pros
The sound quality is good
Compact, sleek, and durable design
It has a nice battery life
Sweat and water-resistant
Cons
Lack of a companion app or additional functions
Poor call quality
Finicky controls
Check out JLab Go Air Pop on Amazon.
SENNHEISER Momentum True Wireless 2 - Bluetooth in-Ear Buds with Active Noise Cancellation, Smart Pause, Customizable Touch Control and 28-Hour Battery Life - Black (M3IETW2 Black)
Enjoy unrivaled high-end stereo sound created by Sennheiser's unique 7 millimeter dynamic Earbud audio drivers. Frequency response (Microphone)-100 Hz to 10 kHz. Frequency response-5 - 21,000 Hz.Note...
Product Note : If the size of the earbud tips does not match the size of your ear canals or the headset is not worn properly in your ears, you may not obtain the correct sound qualities or call...
Switch off your surroundings and focus on the deep bass, the natural mids and the clear treble thanks to Active Noise Cancellation providing you with high-fidelity sound even in noisy environments
Experience uninterrupted play time with the new 7-hour battery life that can be extended up to 28 hours with the charging case for your wireless headphones.Note:If you face issue in Bluetooth...
In the mood for a movie marathon. With its ergonomic and lightweight design, you can experience unbeatable sound in unbelievable comfort when lounging in front of the TV or while strolling through the...
We earn a commission if you make a purchase, at no additional cost to you.
If you're looking for a premium pair of AirPods alternatives, Sennheiser Momentum True Wireless 2 is the way to go. Not only are they stylish, but they also come with a ton of great features like Bluetooth 5.1 and AptX HD audio codecs, which means you'll be able to stream better quality music from your phone.
The battery life is also pretty impressive (up to 7 hours when used simultaneously), so you won't have to worry about running out at a crucial moment—the headphones will always be there for you! These earbuds are comfortable and easy to use, and they come with a charging case that's convenient and easy to use. The sound quality is great, and they have an intuitive touch sensor on the outside of each earbud so that you can switch between listening to music or taking calls without any fuss.
The Sennheiser Momentum True Wireless 2 has an IPX4 rating, which means it's completely resistant to dirt and moisture, so you won't have to worry about anything getting in there when you're running around town or out on the streets.
You can configure which inputs trigger actions by downloading the Sennheiser Smart Control app for iOS and Android. Although you could accomplish the same task with the CX 400BT, this customization is more helpful with the Momentum True Wireless 2 due to its greater feature set.
| | |
| --- | --- |
| Size | 1.1 x 0.6 x 0.9 inches |
| Weight | 0.21 ounces per bud |
| Battery life (rated) | 7hrs (21hrs with charging case) |
| Active noise cancellation (ANC) | Yes |
| Bluetooth | 5.1 |
Pros
Great sound quality
Good build quality
Comfortable fit
ANC and transparency modes
They have an IPX4 rating, meaning they can survive rain showers or snowstorms.
Cons
Short battery life
They are quite expensive
Timing can be bettered
Check out Sennheiser Momentum True Wireless 2 on Amazon.
We earn a commission if you make a purchase, at no additional cost to you.
Cambridge Audio has created a great new addition to their Melomania line: the Cambridge Audio Melomania 1 Plus. This device is compact, portable, and easy to use. It is also very easy on batteries, which you should look for in any device.
The Melomania 1 Plus has a built-in rechargeable battery that lasts up to nine hours of continuous playtime. It connects to your smartphone via Bluetooth, so you don't have to worry about connecting it through a separate cable. Its controls are also located on the front of the device, so you won't need extra buttons or anything else to control it effectively.
The bullet-shaped headphones are virtually identical to the Melomania 1 in design; both weigh 4.6g, have IPX5 certification for protection against sweat and water, contains a 5.8mm graphene-enhanced driver, and support Bluetooth 5.0 with aptX and AAC codecs.
The handy quick start guide makes it easy to pair. Only one earpiece needs to be paired with your device. The second bud labeled "Handset," will just ask to connect to the first once.
The most significant improvement with this new version is compatibility with the free Melomania app, which is now significantly more stable than before. It can manually adjust the EQ settings or choose from six presets, monitor the battery level of each earbud, locate misplaced earbuds on a map, and receive firmware updates.
| | |
| --- | --- |
| Size | 1.1 x 0.6 x 0.6 inches |
| Weight | 0.2 ounces (per bud) |
| Battery life (rated) | Up to 9 hours; 45 hours (with charging case) |
| Active noise cancellation (ANC) | No |
| Bluetooth range | 30 feet |
Pros
Crisp and clean sound
Great battery life
Attractive companion app with useful features
Elegant and water-resistant design
Easy-to-use controls
Cons
No ANC or transparency mode
Disappointing call quality
Check out Cambridge Audio Melomania 1 Plus on Amazon.
Best AirPod alternative for Sound Quality: OnePlus Buds Pro
We earn a commission if you make a purchase, at no additional cost to you.
The OnePlus Buds Pro is the best headphones for sound quality. They work with iOS and Android devices and offer a wide range of features that make them perfect for listening to music. The first thing you'll notice about the Buds Pro is how comfortable they are. The earbuds can be folded into a small case to fit in your pocket or purse, and they feel great when you wear them. The foam tips are soft and flexible enough that they don't hurt your ears after long periods of wear, but they're still firm enough to stay in place when you're moving around.
The buds have a good amount of bass; it's not overpowering, but it's there if you want it to be. If you prefer flat sounds, though, these are probably not the headphones for you—the bass is definitely there, but everything else will be much quieter than what you're used to hearing from other types of speakers or earbuds.
The sound quality on these buds is pretty excellent. There is no distortion at all while listening through them, even at a higher volume.
It matches the high-end performance and quality of the brand's flagship smartphones, thanks to adaptive active noise cancellation (ANC), personalized sound, signature Warp Charge technology, and a swankier design than its predecessor. Platform neutrality also means you can have the same user experience on iOS or Android.
Each stem has a force sensor near the bottom that detects squeeze and hold gestures to activate functions. It is impressive and responsive, providing excellent tactile feedback with each press, just like Apple's control system. The motions for controlling the device are play/pause (single squeeze), next track (double squeeze), previous track/digital assistant (triple squeeze), and activating listening mode. The control scheme is identical to the AirPods (squeeze and hold).
| | |
| --- | --- |
| Size | 1.25 x 0.9 inches (per bud) |
| Weight | 0.15 ounces (per bud) |
| Battery life (rated) | Up to 7 hours; 38 hours (with charging case) |
| Active noise cancellation (ANC) | Yes |
| Bluetooth range | 40 feet |
Pros
They have a good sound quality and an impressive bass response
Highly comfortable to wear for long periods
Attractive, lush design
Incredibly powerful charging technology
Unique audio features
Cons
Poor ANC playtime
Some features are unreleased or exclusive to OnePlus devices
Check out OnePlus Buds Pro on Amazon.
We earn a commission if you make a purchase, at no additional cost to you.
The Beats Powerbeats Pro are the best headphones for sports and fitness because they provide an outstanding balance of sound quality, comfort, and portability. They're lightweight and comfortable, so you can wear them for hours without getting too exhausted. They have an excellent sound quality that is perfect for playing music or watching videos on your phone. The controls on these headphones are easy to use and intuitive, making it easy to adjust volume or track forward/backward without looking at your phone.
The Powerbeats Pro has more in common with the AirPods than the other headphones on this list. They both have the same fast pairing feature, allowing you to instantly connect to and switch between iOS and Mac devices.
This means they both can only work when paired with specific sources. However, as a pair of dedicated sports headphones, the Powerbeats Pro still has something to offer anyone looking for an AirPods alternative. Check them out if you regularly exercise because the added water resistance and secure ear loops make them an excellent choice for running and strenuous gym routines.
| | |
| --- | --- |
| Size | 4.7 x 1.6 x 5.5 inches |
| Weight | 0.8 ounces (per bud) |
| Battery life (rated) | 9 hours, 24 hours (with charging case) |
| Active noise cancellation (ANC) | No |
| Bluetooth range | 50 feet |
Pros
Great sound quality
Lightweight, comfortable design
They're sweat resistant so that they can be used in hot weather
Long battery life
Cons
Bulky charging case
No companion app
Check out Beats Powerbeats Pro on Amazon.
How to Pick the Best Airpod Alternative: Step by Step
It can be tough to decide which wireless earbuds are right for you. Here are a few things to consider when picking the best Airpod alternative for you:
Price
Airpods are expensive (at least in comparison), so it makes sense that other companies have released cheaper versions. However, some of these alternatives don't live up to their promise of being as good as Airpods — or even better. There are plenty of cases where you get what you pay for, so it's important to do some research before purchasing any new device.
Battery life
You'll want something that can last at least 5 hours on a single charge, so you can get around town without worrying about charging them every night or running out of juice during your morning commute. The best option here is probably the Cambridge Audio Melomania 1 Plus. They have impressive 9-hour battery life and can be recharged via USB-C or micro-USB cables (which means they work with any device).
Sound quality
As with most things in life, sound quality is subjective. Some people prefer bass-heavy headphones that deliver a punchy bass sound, while others want something more balanced. The real question is, how much bass do you want? If your music isn't heavy on the bass, then maybe something like Bose SoundSport Free isn't for you. The best wireless headphones have a noise-cancellation feature, which turns background noise into white noise or static that cancels out distractions. This feature is especially important if you're listening to music and want to hear the lyrics clearly.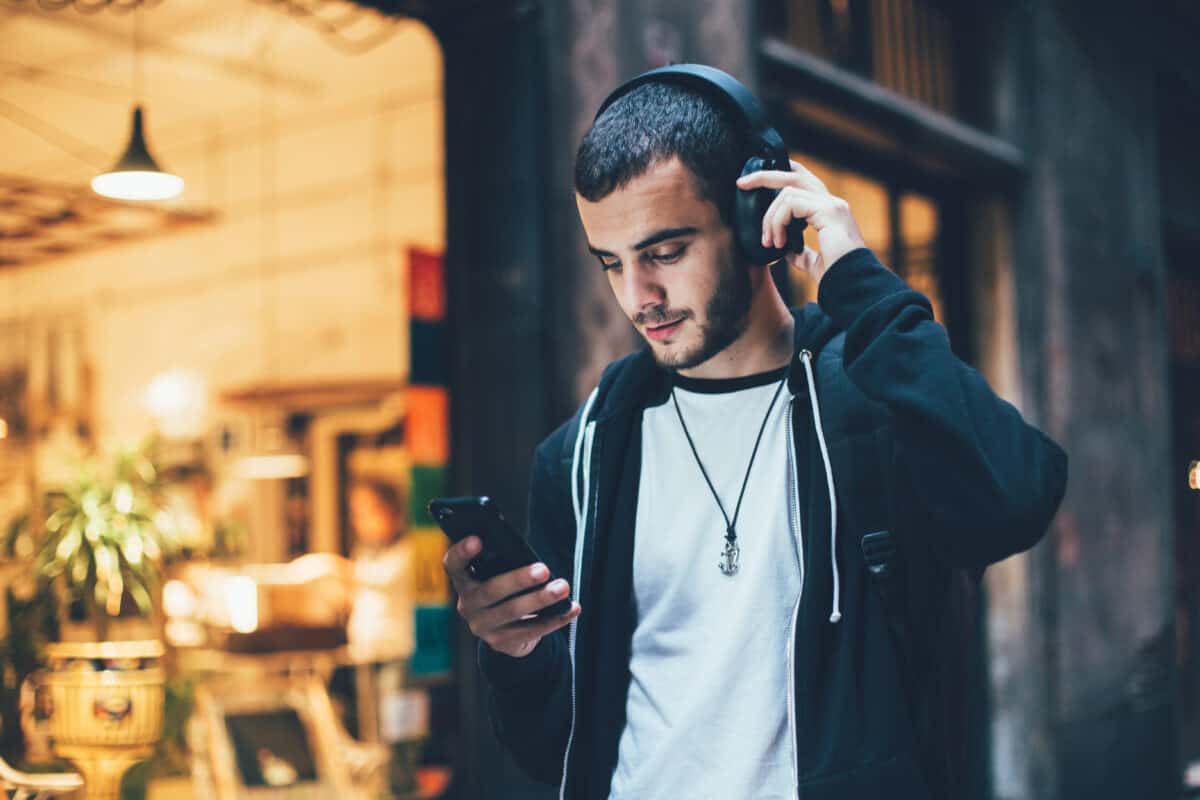 Extra features
If you want more out of your headphones, some models have extra features that make them worth it, even if they don't sound as good as Apple's offerings. For example, some use noise-canceling technology so you can listen without being distracted by traffic or other sounds around you. Others come with additional accessories like charging cases or clips so you can wear them on your neck or in your pocket instead of carrying around a separate charging case or clip every time you want to use them. You might also look for waterproofing, voice assistant controls, an app to tweak, and wireless charging.
Design and build quality
Another thing worth mentioning here is the design and build quality of each unit you are going to buy. The build quality refers to how solid the device feels in your hand when using it for longer periods, and the design refers to its overall look and feel. Both features can make or break a purchase decision for some people, so keep this in mind before making any purchase decisions yourself!
What to Know Before Buying an Airpod Alternative
You're probably looking for AirPods alternatives because you like something about Apple's buds but are put off by other factors. Consider what those desired qualities are — is it sound quality? What about the design? Spatial Audio, for example? Once you've decided what you want from an AirPods replacement, you can look at the options above with greater clarity.
But it's not just about copying Apple. Some features, such as battery life, are shared by all wireless earbuds. Consider how long and how frequently you'll want to wear your headphones; if you're a frequent traveler, it may be worthwhile to choose a pair with longer battery life, either per charge or in terms of how much the bundled charging case provides.
All wireless earbuds must be comfortable; all of the pairs on this list are suitable for wearing for at least a couple of hours, though some are better suited to extended use than others. You might also want waterproofing or sweat resistance if you're looking for earbuds to wear while exercising.
Using an Airpod Alternative: What it's Like
Some of the most cutting-edge audio technology available today can be found in the best true wireless earbuds you can buy right now. Today, cutting the cord doesn't have to mean sacrificing sound quality. The audio quality of some of these earbuds rivals that of the best over-ear headphones while maintaining a small, portable form factor.
Since there are no cables or other connections between the buds, they are truly wireless. They are easier to lose, but some people prefer this design because they find it more flexible and convenient.
Up Next…