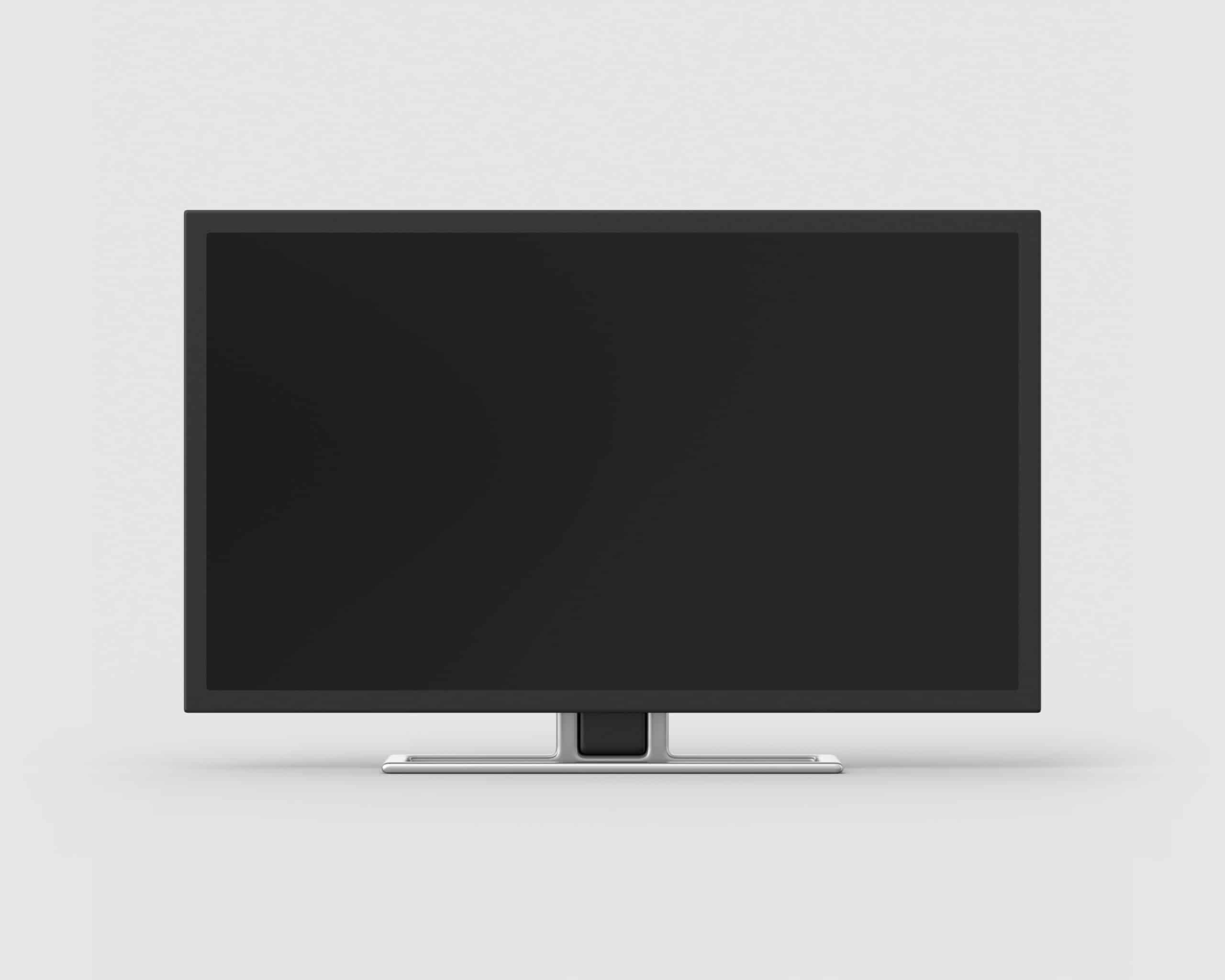 A 32-inch monitor is perfect for working, gaming, or watching movies without feeling like you're staring at a television screen. There are many different models, each with its own aspect ratio and benefits. So, finding the perfect monitor can be tricky. Don't worry—we'll walk you through some good options.
After reviewing over a dozen monitors, our team of tech experts has compiled a list of the best options available today.
Here are the best 32-inch monitors to buy in 2022:
Our choice for the overall best 32-inch monitor is the Samsung Odyssey G7. The G7 is the perfect mix of style, tech, and affordability.
Its newer cousin, the G8, is also a great monitor but is nowhere near the level of affordability that the G7 provides.
In addition to being 32 inches, the G7 is heavily curved, allowing for a better workflow and gaming immersion. We know that curved monitors aren't for everyone, but the G7 is an excellent option for anyone wanting to game, work, and stream with some of the best hardware.
Features of the G7 include:
QHD (2560 x 1440p)
240Hz refresh rate
16:9 aspect ratio
FreeSync Premium Pro
In addition to having a sharp picture quality, the G7 also has an insanely high refresh rate and extremely low latency. The only feature that this monitor doesn't have is a set of internal speakers, so make sure you have a way to listen.
Check out the Samsung Odyssey G7 on Amazon.
The Dell S3222DGM is our choice for the perfect gaming monitor for both the average and the avid gamer.
We chose this Dell monitor for its superb contrast, Adaptive-Sync features, 165Hz refresh rate, and stellar appearance. While this monitor looks like it's made for gaming, you can use it as a daily driver for work or any other computer needs.
It's important to note that this monitor is QHD, not 4k. For many, that is a drawback, but most modern games often perform better when running on QHD panels and not 4k panels. If you want performance, QHD is the perfect sweet spot.
Features of the Dell S3222DGM include:
QHD (2560 x 1440p)
65Hz refresh rate
3,000:1 contrast
Adaptive-Sync support
Gamer-styled build
If you need a well-built gaming panel that doesn't sacrifice performance for the price, the Dell S3222DGM is an excellent option. The only drawbacks are that, once again, it doesn't have a speaker system (although gamers usually have their own), and it doesn't support HDR.
Check out the Dell S3222DGM on Amazon.
The Samsung UR59C is our choice for the best curved 4k monitor.
We chose the UR59C because of its immersive 1500R screen, impressive 4k panel, and relative affordability within its competition. 4k screens usually look crisp, and the UR59C doesn't disappoint. However, it doesn't support FreeSync of G-Sync and only offers a 60Hz refresh rate—things the casual gamer won't mind.
Features of the Samsung UR59C include:
4k (3840 x 2160p)
60Hz refresh rate
1500R curvature
16×9 aspect ration
The Samsung UR59C offers a curved display, a 4k panel, and impeccable build quality. Are there other 4k monitors out there? Sure, but nothing at this level of quality in this price range. The only drawback is that it isn't great for someone trying to maximize gaming performance, although casual gamers should have an issue.
Check out the Samsung UR59C on Amazon.
Finding a budget monitor, especially at 32-inches, can be tricky. Our choice is no doubt the LG 32QN600-B.
You get a QHD panel and FreeSync compatible monitor with tiny bezels for less than $300. On top of that, it has a 75Hz refresh rate and many ports, including a headphone jack.
Features of the LG 32QN600-B include:
QHD (2560 x 1440p)
75Hz refresh rate
16×9 aspect ratio
FreeSync compatible
A wide array of ports
There aren't many monitors that hit all the same boxes out there, especially ones with a name brand like LG. If you need a monitor for productivity and multimedia (with a dash of gaming on the side), the LG 32QN600-B may be a perfect budget option.
Check out the LG 32QN600-B on Amazon.
So, you want to pursue your dreams of becoming a gamer? If you are looking to compete at the highest level possible and only want the best 32-inch monitors, the Samsung Odyssey Neo G8 is a great option.
Yes, you will pay nearly $1,300 for it, but that's the price of success, baby!
The G8 is a mini LED curved screen, has a 4k panel, and operates at 240Hz out of the box. You will assuredly need to upgrade your graphics card, though.
Features of the Samsung Odyssey Neo G8 include:
4k (3840 x 2160p)
240Hz refresh rate
1ms of latency
FreeSync Premium Pro
8 different ports
HDR support
One of the motivations for purchasing the best 32-inch monitors for gaming is the refresh rate. The G8 boasts a solid 240Hz, all while running a 4k panel. On top of that, Samsung claims only 1ms of latency, allowing instant decision-making when you need it most. The only drawbacks are its price and some reports of people having issues with scanlines.
Check out the Samsung Odyssey Neo G8 on Amazon.
How to Pick the Best 32-Inch Monitors
Picking the right monitor can be tough, especially since you can't try them out like you would other products. Here are a few tips on picking your ideal monitor.
Be sure to set your budget. As much as we all really want the best of the best, it isn't always the most necessary decision for your particular needs. Determine a budget that works best for you and find something within it. If you have a larger budget, make sure you are getting something with features you will actually use and you aren't just blowing money because you can.
Next, identify your use case. If you are going to be gaming more than working, make sure you pick a monitor that supports higher refresh rates. Additionally, make sure your computer and GPU have the ability to run something large at high frame rates, especially if you plan on rocking it in 4k. If you are going to be working on the monitor, make sure it has customizable ergonomics that can ensure your neck isn't going to hurt.
Lastly, consider choosing an aesthetic. This is pretty related to your specific use case. If you are going to be gaming on a monitor, or even streaming, lights and excellent hardware may be really important to you. If you are going to be working, however, you don't want a glowing blue and red monitor in the office.
What To Know Before Buying A 32-Inch Monitor
One of the most important factors when buying a monitor is ensuring that your computer is going to work well with it. If you are using an older GPU (no shame in it), buying a 4k monitor won't just burn a hole in your wallet, it won't run a video game. Pushing more pixels requires faster hardware, namely in the GPU department.
Another important factor is your connection. All monitors come with a standard power cable and connection cable (usually HDMI, DVI, or DisplayPort). Make sure that the connection you want to use is either included in the packaging or already in your possession.
Using 32-Inch Monitors: What It's Like
Once you get the perfect monitor for your set-up, it really does change the game. As great as a gaming PC is, you can only interact with it through a monitor.
Any of the options on our list are sure to give you one of the best experiences, whether it be work or gaming, that you can get.
Our choices for gaming monitors have a distinct impact on immersion and even reaction time (especially if you are used to a 60Hz monitor). When it comes to productivity, a 32-inch monitor provides so much more screen real-estate than smaller ones. Having multiple windows open for multitasking is a real game-changer.
If you need a reason to upgrade and are ready to look, now is the time!