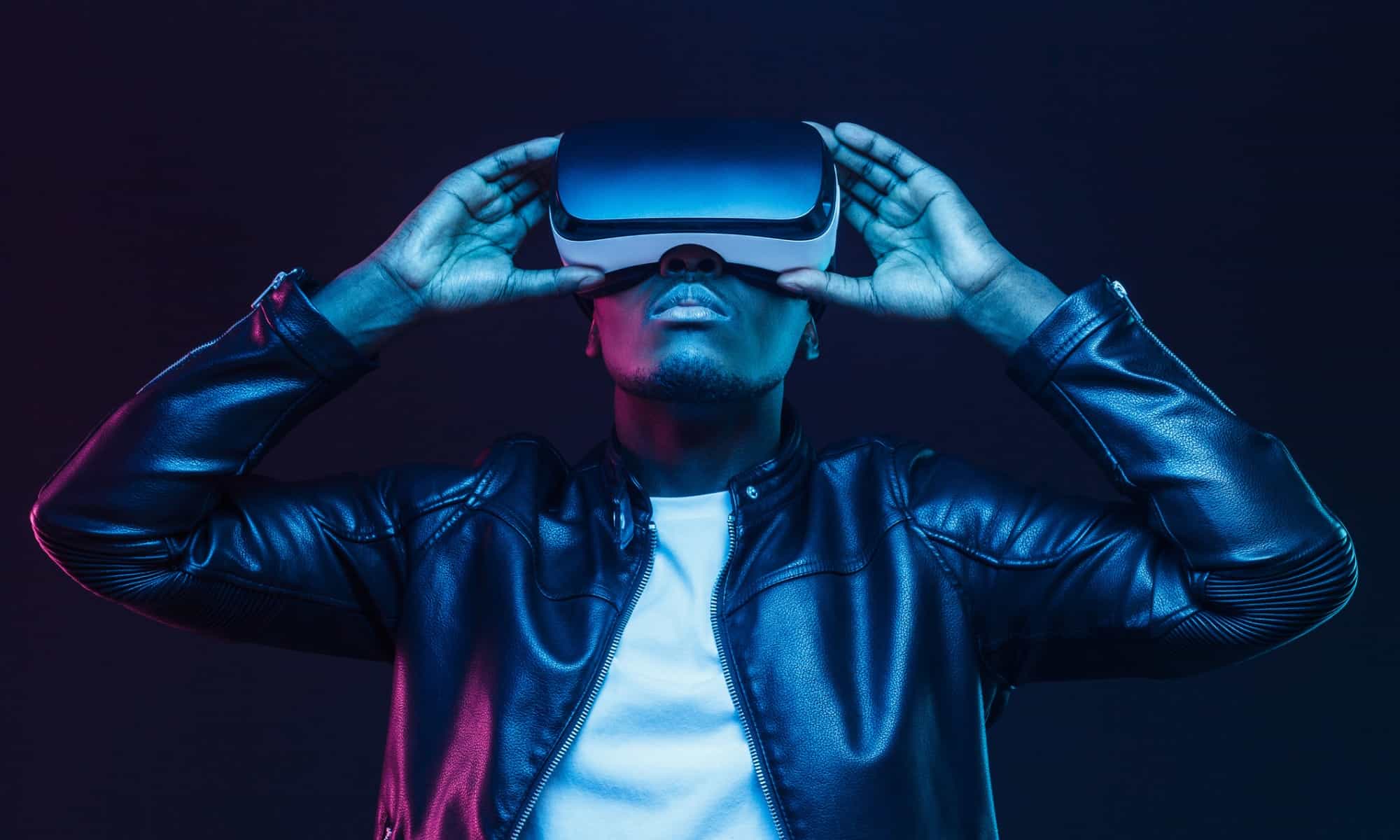 Key Points
The term "virtual reality" refers to a digitally simulated experience that can either mimic reality or create a unique version of reality.
Augmented reality brings digital elements into the real world through augmented reality glasses or any number of other digital devices rather than bringing a person into a virtual world.
Augmented Reality uses the real world as a setting, while Virtual Reality is entirely fabricated
Augmented reality and virtual reality are becoming more prevalent in everyday life. They have many similarities and differences, and we'll discuss how much they'll overlap with each other. There is an emerging spectrum of experiencing reality known as the "reality-virtuality continuum". This spectrum is a range that measures the ratio between reality and virtual reality. Pure reality is at one end of the spectrum, and total virtual reality immersion is at the other end. Everything in between is some mixture of augmented reality and actual reality. Deciding the best place on that continuum for yourself depends on your goals, motivations, and capabilities.
What is Virtual Reality?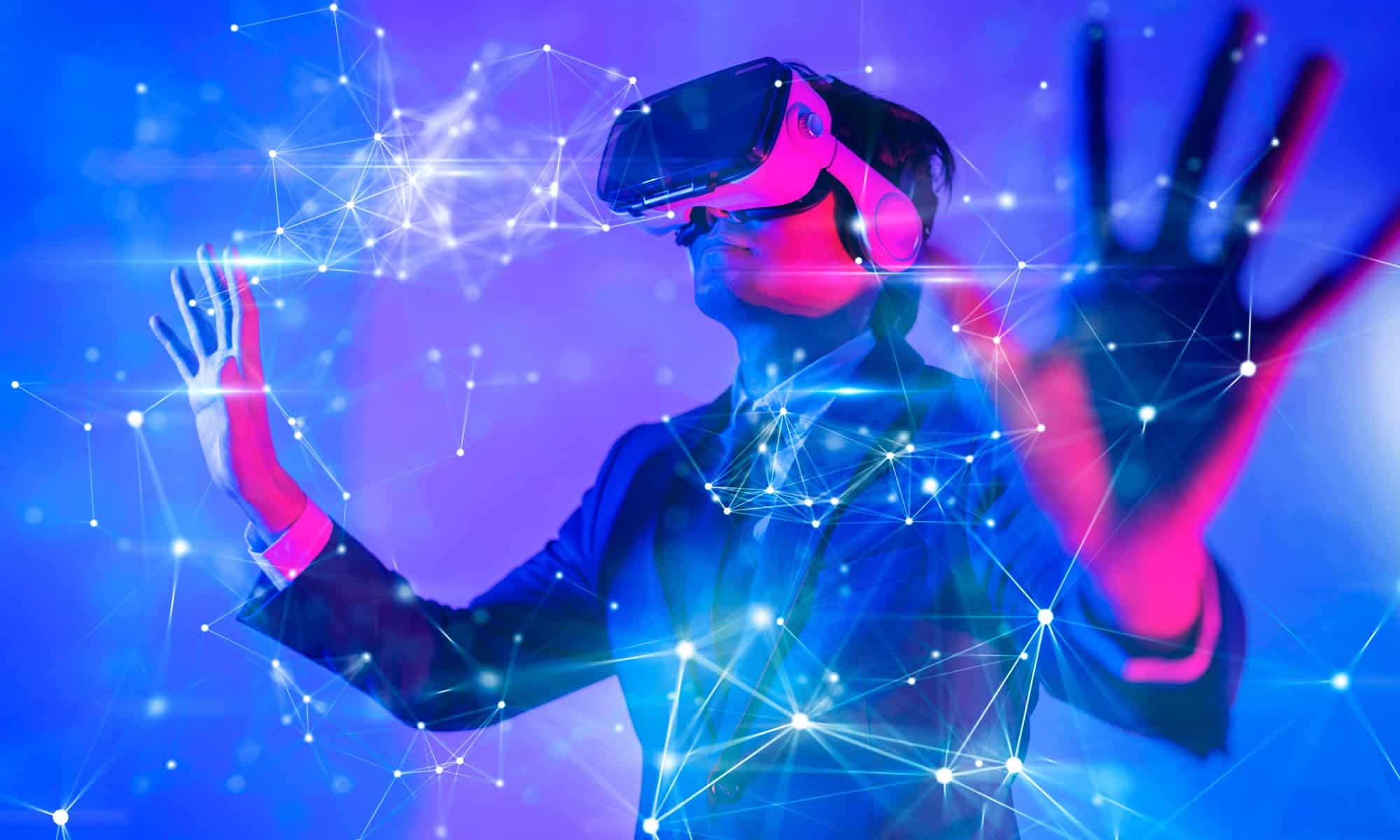 The term "virtual reality" refers to a digitally simulated experience that can either mimic reality or create a unique version of reality. This is generally accomplished with a VR helmet and hand-held motion controllers of some sort. These pieces of hardware allow the user to interact with their new virtual environment. They'll be able to move around and interact with objects in this space. The user will be completely immersed in their new virtual environment. There are also VR simulators that don't require a helmet or glasses for immersion into the virtual simulation environment. The use of screens in an enclosed area creates the simulation. Each variation has its pros and cons, but they both accomplish the same task of creating this world. The virtual world is completely fabricated, so it is completely safe. Users will be able to replicate experiences that would otherwise be impossible to produce.
What is Augmented Reality?
Augmented reality is kind of the opposite of virtual reality. Instead of bringing a person into a virtual world, augmented reality brings digital elements into the real world through augmented reality glasses or any number of other digital devices. Augmented reality glasses project these digital elements onto the user's field of vision and thus incorporate them into a new "augmented" reality. The user can interact with these digital elements as if they were to exist.
The more augmented a reality becomes, the closer it gets to full virtual reality. You'll have to decide for yourself how much augmentation you need regularly and how often you'll need fully virtual reality. They each have their uses and specializations in the process of blending reality and virtual reality.
Augmented Reality vs Virtual Reality: Side-by-Side Comparison
| | Virtual Reality | Augmented Reality |
| --- | --- | --- |
| What It does: | Virtual Reality fully immerses a user in a completely fabricated digital world. | Augmented Reality digitally simulates content into the real world. |
| Current uses: | VR has been around in some form or another for decades. Currently, Oculus Rift is the most famous device for VR games and simulations. | Google Glass was the first major attempt at augmented reality. They are currently being used in surgery and to help autistic children's emotional development. |
| Availability: | Dedicated rooms and enclosures, Audio/Visual Helmet required, Controllers required | Available anywhere that you can use a smartphone, tablet, or similar device |
| Current developers: | Oculus RV, Sony, HTC, Samsung Gear VR | Microsoft, Vuzix, Skully, Epson |
| User view: | The user is in an immersive world that replaces the real world | Real and virtual objects exist simultaneously in the same space |
| Virtual reality: | Games, Simulations, Education, and Training | Games, Simulations, Education, training, commerce, exercise, etc |
Augmented Reality vs Virtual Reality: Four Must-Know Facts
Augmented Reality uses the real world as a setting, while Virtual Reality is entirely fabricated.
Augmented Reality can be accessed with a smartphone or special glasses, while Virtual Reality requires a helmet and controllers.
The more that reality is augmented, the closer to virtual reality the simulation becomes
Both technologies have more similarities than differences.
Summary
The similarities between augmented reality and virtual reality are pretty apparent. They both create virtual elements that would otherwise not exist. The differences depend on how immersive the virtual world is. So it comes down to semantics. Are you in the virtual world, or are parts of that virtual world spilling into reality? For example, a virtual path in a VR world could be identical to an AR virtual path in the real world. The difference is that you would physically walk the AR path while you would virtually traverse the VR path. Both of these outcomes have their pros and cons. The AR path is a more tangible experience, but the VR path is completely safe for everyone involved.
Now that you have an example of the difference between the two, you can apply it to other situations. A VR flight simulator is safer, cheaper, and easier to use. Using AR glasses while piloting an actual aircraft isn't that beneficial. In that situation, VR is much better. Now imagine a VR simulator for engine repair. It's unlikely that it would be detailed enough to be beneficial. But if you were to use AR on an actual engine, you'd be much more connected to the learning experience with very little risk. It would be the complete opposite if you were going to use them for medical training. You would want the safety of the VR world compared to the reality of AR.
At a certain point, we'll all be so accustomed to using both AR and VR that the differences between them won't matter. Ar will probably be more ubiquitous because you can physically manipulate reality. That in combination with information from your AR glasses, will have more tangible benefits compared to Virtual Reality. VR will always have the edge on safety and imagination, but AR can be used to improve anything in the world.
The future is bright with potential. The popularity of VR helmets like Occulus and AR games like Pokemon Go are paving the way for new and better uses for these technologies. Hopefully, they will be used to bring us closer together and help to create a better "real" reality.
NEXT UP…