Choosing internet service providers differs from picking a cell phone provider or preferred streaming service. Your choice of an internet service provider is often limited to your location. However, some states have multiple providers. So, choosing among ISPs can get a little difficult. Take AT&T Internet vs Xfinity (a.k.a. Comcast), for example. Which of these two internet service providers is the superior choice? And which one should you go with, if given the option? Let's deep dive to find the answers.
Side By Side Comparison: AT&T Internet vs. Xfinity (Comcast)
| | AT&T Internet | Xfinity (Comcast) |
| --- | --- | --- |
| Date Founded | June 26, 2006 (As U-verse Internet) | 1963 (as American Cable Systems) |
| Internet Type | DSL, fiber optic | Cable, fiber optic |
| Owners | AT&T | Brian L. Roberts |
| Subsidiaries/Divisions | AT&T Communications | Xfinity, NBCUniversal, Sky |
| Most Affordable Plan | AT&T Internet 100 plan ($55.00/mo) | Xfinity Prepaid plan ($45.00/mo) |
| Fiber Options? | AT&T Fiber Internet 300 plan ($55.00/mo) | Gigabit plan ($79.99/mo) |
| Available Bundles | Internet, television, phone | Internet, phone |
| Subscribers | 15.4 million | 26.5 million |
AT&T Internet vs. Xfinity (Comcast): Key Differences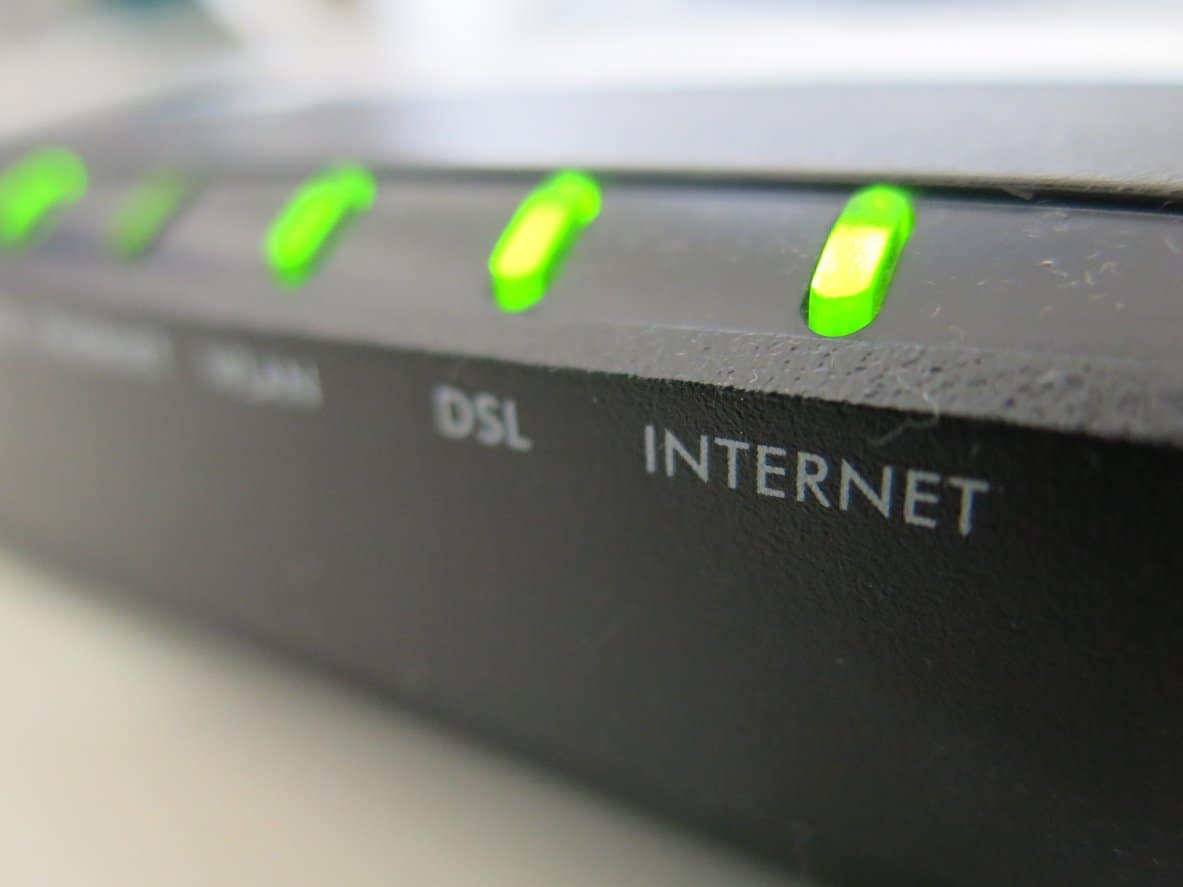 AT&T Internet vs Xfinity (a.k.a. Comcast), what are their differences? Some differences exist between these two ISPs, including internet services, subscription plans, contracts and data caps subscribers can expect from AT&T and Xfinity. Let's look at these details below.
Internet Type
One of the major distinctions between these two ISPs is the type of internet they provide. AT&T Internet is still indebted to DSL for its internet, which is far slower than its rivals. However, AT&T Internet also offers fiber internet through its AT&T Fiber brand. Xfinity does provide cable or fiber internet to its subscribers. This puts Xfinity at an advantage over AT&T, as Xfinity's cable is a step up from the basic DSL you can expect from AT&T Internet.
Price
AT&T Internet has the more expensive base plan, offering both basic DSL and fiber internet plans for $55 a month. On the other hand, Xfinity has a cheaper base plan. Subscribers can enjoy the Xfinity Prepaid plan for only $45 a month. However, AT&T Internet does have the cheaper fiber plan, as Xfinity's most affordable fiber plan goes for $79.99 a month. AT&T's plan is just $55 a month by comparison.
Data Caps
Not many talk or think about data caps when exploring ISPs. For many internet companies, these data caps are a necessary evil that helps keep speeds higher across the board. Once a subscriber hits the cap, the ISP begins throttling its speed and charging more for services beyond that cap. AT&T Fiber has no data cap, but their DSL caps subscribers at 1 TB. On the other hand, Xfinity caps both its fiber and cable at 1.2 TB. Xfinity's caps are higher, but AT&T has no fiber cap. The latter deserves to win this round.
Contracts
What about contracts? They're another aspect of internet service few delve into. However, they're a key component of ISPs the world over. What about AT&T Internet vs Xfinity? For AT&T Internet subscribers, contracts are renewed on a month-to-month basis. For Xfinity subscribers, contracts tend to come in either 12- or 24-month terms. Opting to exit the plan before the end of the contract will come with fees and penalties. However, Xfinity's pre-paid plan can help subscribers circumvent these hurdles.
Fiber Plans
Fiber internet is undoubtedly the internet service of the future, thanks to its faster speeds and lower energy consumption rate. It's a real win-win, but fiber internet has not been implemented all over the country quite yet. Truthfully, both ISPs have pretty small fiber coverage maps. Just under 13% of AT&T's coverage map includes fiber internet. However small this may seem, Xfinity's percentage is drastically smaller. As of the most recent findings, Xfinity offers fiber to less than 1% of its coverage map.
Available Bundles
Bundles are an excellent way to save money on your most essential services. Many ISPs allow subscribers to bundle phone, internet, and television services under one affordable price. AT&T Internet offers a phone, internet, and television bundle through DirecTV. Xfinity, by comparison, offers just internet and phone. One could argue Xfinity also has a television plan, but it's essentially a glorified streaming service bundle. This puts AT&T Internet at a definite advantage.
5 Must-Know Facts About ISPs in 2023
Over 5.5 billion people actively use the internet daily. The United States accounts for barely over 300 million users, whereas China makes up over 1 billion.
Today, four primary types of internet service are available: DSL, cable, fiber optic, and satellite. Broadband is a term tossed around often, but it's just a catchall for high-speed internet.
Cable internet speeds are typically capped at 1,000 Mbps across the board. Very few — if any — ISPs will offer cable speeds higher than this. On the other hand, Fiber internet has speeds as high as 3,000 to 6,000 Mbps.
While cable and fiber speeds can reach incredibly high speeds, most ISPs keep speeds far lower. Cable hovers around 124 Mbps on average, whereas fiber hovers around the 185 Mbps range.
Fiber optic internet delivers higher download and upload speeds at a much lower price than cable or DSL internet. Fiber optics' nonconductive nature allows it to transmit light instead of electricity.
History of AT&T Internet
If you don't recognize AT&T Internet under its current name, you might know it by a different one: U-verse Internet. This was the original name of AT&T Internet, way back in 2006. Originally bundled with AT&T's television service between 2006 and 2016, AT&T Internet eventually split its two U-verse services into DirecTV and AT&T Internet. The two have remained this way for nearly seven years now, and the move has proven to be smart: AT&T is still the largest cable company on earth.
Presently, AT&T Internet operates via two distinct services: DSL and fiber. Its DSL — or digital subscriber line — works through what's known as FTTN, or fiber-to-the-node. This involves using fiber optic cables stretching from AT&T to the distribution node in a neighborhood or other residential area. These fiber optic cables carry everything from the internet to IPTV to voice-over-IP. Then, from the distribution node to the subscriber's home, AT&T switches from fiber to a more traditional copper wire setup.
Its fiber internet service works via an FTTP network. This stands for fiber-to-the-premises, which uses the same fiber cables as AT&T's DSL service. However, instead of stopping at the distribution node, an FTTP network does exactly what the name says it does. It wires the fiber cables to the subscriber's home. AT&T's continued use of DSL definitely puts them at a disadvantage, as this sort of broadcast technology is quite outdated. However, their embrace of fiber makes up for it somewhat.
How Xfinity (Comcast) Competes
The Comcast Corporation has owned the Xfinity brand since the two came together in 2010. In the more than a decade since this enormous, highly publicized merger, Comcast has grown to become the nation's biggest multinational telecommunications company by a significant margin. Comcast — under the name Xfinity — also happens to be the second-largest cable company on the planet (based solely on revenue). As we know, Xfinity is the runner-up in this area after AT&T alone.
Beyond all this, Comcast's Xfinity brand is the nation's biggest residential internet service provider (i.e. ISP). This is no small feat, especially considering the many other competitors in this sphere. AT&T, Spectrum, Cox, CenturyLink… the list goes on. Comcast's Xfinity brand has a greater market share than all its competitors. They've held this distinction since at least 2011 when Xfinity officially took control of 40% or more of the nation's Internet customers. While this percentage has undoubtedly dropped in the decade since, Xfinity remains a titan.
One reason why Xfinity remains so popular? Their recent shift toward embracing mobile hotspots. Across the country, Xfinity internet customers are powering two separate Wi-Fi networks: a private one for their personal use, and a public one for any Xfinity subscribers who might be in the area and need to log on. While Xfinity allows subscribers to opt out of providing this public network component, it nevertheless underlines how Xfinity operates. The goal is to create the biggest network in the nation, and that's exactly where they remain.
AT&T Internet vs. Xfinity (Comcast): Pros and Cons
| Pros of AT&T Internet | Cons of AT&T Internet |
| --- | --- |
| Fewer contracts | Still relies on DSL |
| No data cap on fiber plans | More expensive plans |
| Internet, phone, and television bundles | Lots of additional hidden fees |
| Some of the most fiber coverage in the U.S. | Not available in all states |
| Pros of Xfinity (Comcast) | Cons of Xfinity (Comcast) |
| --- | --- |
| Super speedy fiber internet | Both fiber and cable internet are capped at 1.2 TB |
| Hotspots available across the nation | Asks subscribers to pay high equipment fees |
| Excellent money-saving bundles | Coverage map falls short of AT&T's |
| More coverage than Spectrum | Not as many affordable fiber plans compared to competitors |
AT&T Internet vs. Xfinity (Comcast): Which Is Best?
When looking at AT&T Internet vs Xfinity (a.k.a. Comcast), is it possible to say which is best between the two? On the surface, not so much. From afar, the two look like two sides of the same coin. Both offer fiber in some areas, broadband in others, bundles, and various prices and packages. We have to give it to AT&T Internet. With more fiber availability and lower fiber costs, AT&T comes out on top where it matters most. Xfinity has great cable plans, but AT&T is the ultimate winner for their fiber plans.