Key Points
MSI and ASUS have established themselves as gaming industry leaders with their innovative gaming laptops.
ASUS laptops have better battery life compared to MSI models.
ASUS takes the lead in overall performance, while MSI focuses on state-of-the-art graphic cards and reliable keyboards for smoother gameplay.
ASUS offers a wider range of design choices, while MSI's designs are more understated and minimalist.
Both MSI and ASUS provide impressive picture and audio quality, making them suitable for gaming.
ASUS laptops have more inputs and connections, while MSI laptops have fewer but important ports like USBs.
Laptop developers have made significant strides in the past two decades. These advancements are so prevalent that people have switched out their old desktop computers for more portable laptops.
Many laptops are suitable for studying or working from home, but some companies have decided to take their designs further, creating more innovative options for their customers. MSI and ASUS have taken the lead, establishing a reputation as gaming industry leaders because of their ingenuity.
Both companies have shifted their focus mainly toward the gaming community, and these laptops are sold under the pretense of being "gaming laptops." However, both brands are suitable for multipurpose use and are worth checking out even if you aren't logging into Genshin Impact daily with your Discord friends.
ASUS vs. MSI: Side-by-Side Comparison
| | ASUS | MSI |
| --- | --- | --- |
| Battery Life | Many ASUS models are reliably left "unplugged" while actively being used | Most MSI models are lacking in battery life, especially compared to ASUS |
| Screen Quality | High refresh rates (144hz to 240hz) and many sizes available | High refresh rates (144hz to 240hz) and many sizes available |
| Sound Quality | You won't need an external speaker for ASUS laptops with immaculate sound quality | SteelSeries' Nahimic audio technology establishes cutting-edge sound, even if you're just using the built-in laptop speaker |
| Overall Performance | ASUS takes the cake for overall performance, insinuating that, sometimes, it's worth it to spend a little more money to receive a high-quality product | MSI computers utilize state-of-the-art graphic cards to up the ante of their performance; plus, their reliable keyboards allow for smoother gameplay |
| Price | $200 to $2000+ | $500 – $1500+ |
MSI vs. ASUS: What's the Difference?
Design
Since ASUS makes both budget computers and high-end models, they offer a much wider range of design choices. Some of their cheapest laptops are very spartan, with no outstanding elements to speak of.
But ASUS' design is out of this world when it comes down to their gaming laptops. They create intricate layouts for each of their computers, really wowing their audience with their eye for creativity. They also change with the times, adding features like backlight keyboards as they become popular.
MSI doesn't make entry-level laptops. At least not in the same class. They make cheap gaming laptops, but the designs can be a bit more understated, which is, sometimes, preferred.
Many ASUS critics describe their designs as being "too much." Therefore, if your aesthetic choices tend to lean more towards minimalism, choose MSI.
Product Lineup
Both brands feature an impressive product lineup, especially when it comes to their gaming laptops. At their peak, ASUS computers can cost upwards of $2,000.
This is not a small investment for most consumers. You'll find models, like the ROG Strix Scar from ASUS, packing some astounding specs — like a Ryzen 9 CPU and RTX 4080 graphics.
Awesome Graphics
We earn a commission if you make a purchase, at no additional cost to you.
But, at the same time, you can find laptops from ASUS selling for under $200. These computers are the opposite of gaming laptops. Instead, they are designed for casual use and light web browsing only. Models like the Vivobook Go are great examples.
Our Pick
ASUS Vivobook Go 12
Intel Celeron N4020 Processor

11.6" HD (1366 x 768) display

Windows 11 in S mode

802.11ac Wi-Fi

4GB LPDDR4 RAM
We earn a commission if you make a purchase, at no additional cost to you.
At their most basic, MSI computers will cost less than $1,000, which is a viable starting point for many new gamers. Some models, like the MSI GF63, go for less than $700, which is a steal for a gaming laptop.
Our Pick
MSI GF63
15.6-inch (1920 x 1080) IPS Display

Intel Core i5-10300H Processor

256 GB hard disk size

Windows 10

Anti-glare coating
We earn a commission if you make a purchase, at no additional cost to you.
Picture Quality
MSI and ASUS laptops provide impressive picture quality. This is one category where they almost align perfectly, wowing consumers with their dynamic ingenuity.
They can both handle even the most graphic-intensive games in your library, and they don't lose out on quality when you're gaming with your friends. Many of ASUS' and MSI's higher-end offerings come with 144hz or 240hz refresh rate displays, which are perfect for mobile gaming.
They might not hold a candle to desktop gaming monitors, but they are impressive as far as laptops go. Screen quality aside, the actual graphics card, or GPU, is what makes or breaks the picture quality and gaming performance.
You can easily find both brands with the latest GPUs, such as the RTX 4080 from Nvidia.
Audio Quality
You won't need an external speaker for either ASUS or MSI laptops. Even though they're more affordable, MSI invested time and money into ensuring their product featured impressive audio quality.
Therefore, it's arguably more impressive that MSI can hold a candle to the luxury ASUS models. If audio is critical to your gaming experience, you could safely purchase a laptop from either brand without worrying.
Inputs And Connections
ASUS laptops typically have all the bells and whistles; even the newest models will have ample ports to connect to outside devices, including HDMI, headphone jacks, etc. MSI will have fewer ports, but important ones like USBs will be present.
The number of inputs and connections will vary drastically based on the model you buy across both brands. On either side, bigger laptops generally offer more ports, give or take.
MSI: The Complete History
The founders of MSI developed their brand out of necessity when Sony downsized operations in 1985. They collectively established MSI with their impressive individual backgrounds in engineering, creating a robust unit.
In 1998, the company finally joined the public stock market, solidifying its brand in the ever-changing tech industry. Their first major product, the "Mega PC," was released in 2003. This impressive beast was a shelf stereo/ computer hybrid. From here, the company's eye for ingenuity began to show through.
In 2017, they dipped their toes into the competitive gaming industry, initiating a "Join the Dragon" sponsorship program for top eSports teams. A few years later, they joined Ubisoft to present Assassin's Creed Odyssey and Tom Clancy's The Division 2.
From the start, MSI has been committed to transforming modern computing from a rare luxury to a common convenience for average homes. They currently host a range of affordable, beginner-friendly gaming laptops. Their computers are aimed at gamers who want an understated yet capable system without spending a fortune.
ASUS: The Complete History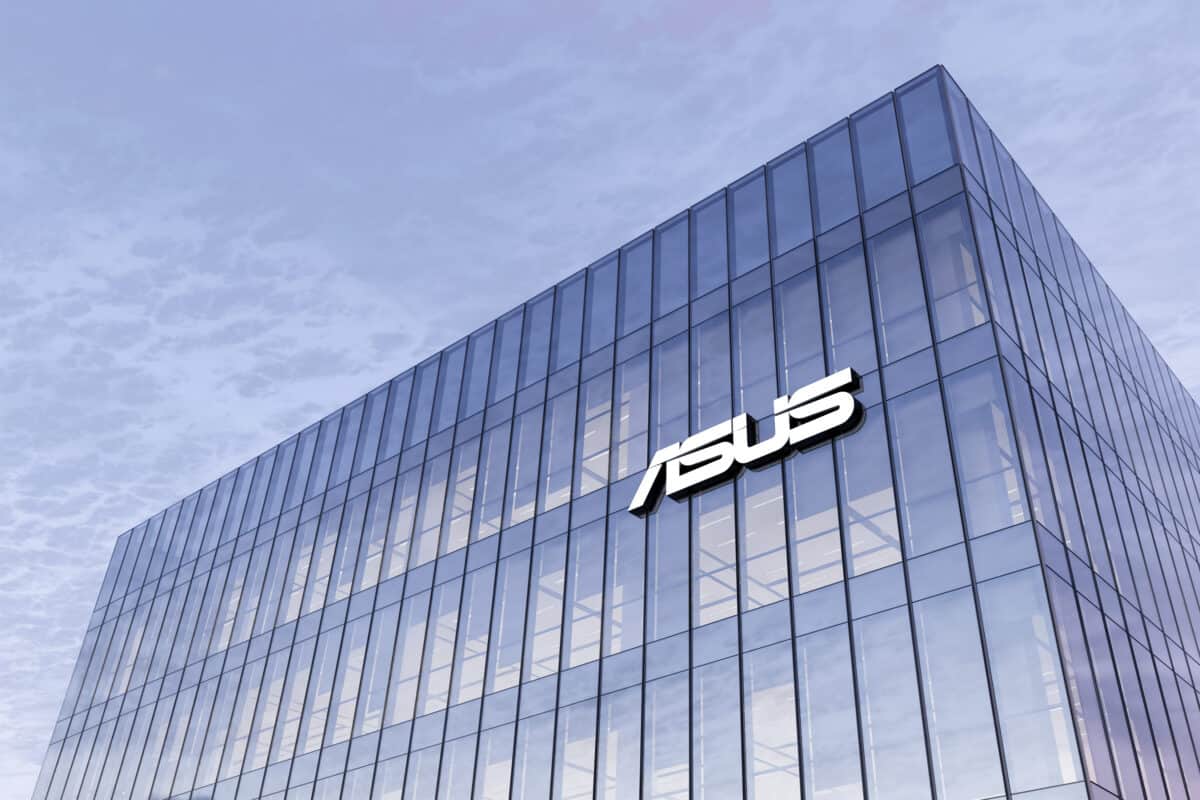 Like MSI, ASUS is also a Taiwanese company. Born in a coffee shop, ASUS was determined to completely change an entire industry's gold standard from day one.
Upon meeting, a group of engineers sparked curiosity among themselves and decided to begin experimenting with a new idea for a groundbreaking company.
At first, they wanted ASUS to be "small and beautiful," knowing they came from humble beginnings. They didn't know then that their people-first approach would carry through their entire legacy as a company, even shining through each of their products today.
Before the end of their first year, the optimistic engineers developed two personal computer motherboards. At the time, this was a massive feat; companies like IBM typically owned these kinds of computers.
In 1995, they launched their first ASUS dual-socket Intel Pentium Motherboard. Two years later, they released their first notebook: the ASUS P6300. This is where we begin to see what would eventually become their world-famous gaming laptops.
In 2006, they launched their first sub-brand, called "Republic of Gamers" (ROG). After this point, ASUS fully earned its spot as an industry leader, developing impressive gaming laptops that deserve their high-end price point.
The history of ASUS is a long and fruitful tale. You can read about it in more detail in our article here.
ASUS vs. MSI: 5 Must-Know Facts
The brand MSI was founded in Taiwan in 1986. ASUS, their competitor, is a fellow Taiwanese brand, except they were founded 3 years later in 1989.
MSI stands for "Micro-Star International." ASUS is short for "ASUSTeK Computer Inc," but the name ASUS comes from a Greek mythical creature, the Pegasus.
ASUS shipped 20.7 million units globally in 2022. While impressive, this is drastically less than their numbers from previous years. Economic changes have drastically impacted the computer and gaming industries, altering the number of sales earned by the biggest brands.
Both brands offer decent "entry-level" options for people just getting into gaming. More people are interested in taking gaming seriously than ever before, so more brands are catering to beginner-friendly options.
MSI's most notable investor, HCI, has drastically improved MSI's brand. They were able to grow MSI to $1 billion in lifetime sales. Plus, this partnership has indicated that more investors are taking the growing gaming industry seriously.
ASUS vs. MSI: Which One Is Better? Which One Should You Use?
Comparing a brand on a broader scale regarding "betterness" is tricky. This one comes down to taste. Since both brands have a long history and reputation for reliability, it would be unfair to call out one for being "something to avoid."
You can put it this way: MSI is better if you're a gamer who doesn't want to draw attention. You just want a sturdy gaming laptop without breaking the bank. And you want something that you know is designed for maximum gaming performance.
On the other hand, you might want an ASUS for a number of different reasons. If you want a gaming laptop on par with an MSI, you could look at the ASUS TUF lineup. In the same vein, if you wanted a top-notch gaming system, you could consider high-end options like the ROG Strix line from ASUS.
Since ASUS also caters to the entry-level crowd, it's possible to find cheap laptops from them, too. MSI is not involved with anything entry-level, so if you're looking for something to hop on the internet for the lowest price possible, ASUS is your best bet.