On November 10, 2022, AST SpaceMobile launched the world's most extensive commercial communications array, BlueWalker 3, into lower earth orbit upon a Falcon 9 rocket. The event brought attention to both the space and telecommunications industries. It marked one of the biggest moves following the accessibility to private rockets. It also posed a threat to the major 5G companies that have dominated the field for 20 years.
So, " Who is AST SpaceMobile?" The young company came out of nowhere and immediately began shifting markets. Keep reading to learn if this satellite business is the next big thing for commercial communications.
The History of AST SpaceMobile
When cellular internet started taking off, telecos across the United States raced to provide the best service. AST SpaceMobile (originally named AST & Science LLC) took off researching satellite constellation solutions. With quick and major investments early on, the company purchased the Lithuanian satellite manufacturing company NanoAvionics only a year later and immediately went to work.
AST & Science LLC wasted no time on its first project. The BlueWalker 1 launched from the Satish Dhawan Space Center in India on the country's medium-lift rocket in the Spring of 2019. The successful satellite launch spurred the company's most prominent round of investment, which saw participation from large-scale businesses such as Samsung Next and American Tower.
Having raised over $100 million for their next project (BlueWalker 3), AST & Science formed its publicly traded communication company AST SpaceMobile alongside the acquisition company New Providence. Hitting the public market with momentum in April 2021, the company skyrocketed in funding and signed a launch agreement with SpaceX for the BlueWalker 3 and future satellites.
AST SpaceMobile: Innovating Commercial Communication
The U.S. space company finds its unique position within the communication company using a satellite constellation to establish a cellular broadband network. AST SpaceMobile plans to provide supplementary connectivity for smartphone users looking for internet in remote locations. They aren't a direct service provider similar to Verizon Wireless, but rather work with compatible phones in general. This gives them a network of users that reaches over 1.8 billion people.
AST SpaceMobile has begun to reach its massive subscriber base with its recently launched BlueWalker 3. With an antenna array of over 690 square feet and a field of view of over 300,000 square miles, the satellite is the largest in low earth orbit. The BlueWalker 3 leads the way for AST SpaceMobile's next constellation block; the company signed an agreement with SpaceX to launch five BlueBird satellites this year.
As the space company continues to establish itself, they're working with the the Federal Communications Commission to launch up to 243 satellites for its network. Although the satellite isn't in public use yet, AST SpaceMobile acquired its first experimental license in May 2022. More licenses to connect with the future BlueBird satellites should follow in 2023.
Who is AST SpaceMobile Working With?
SpaceX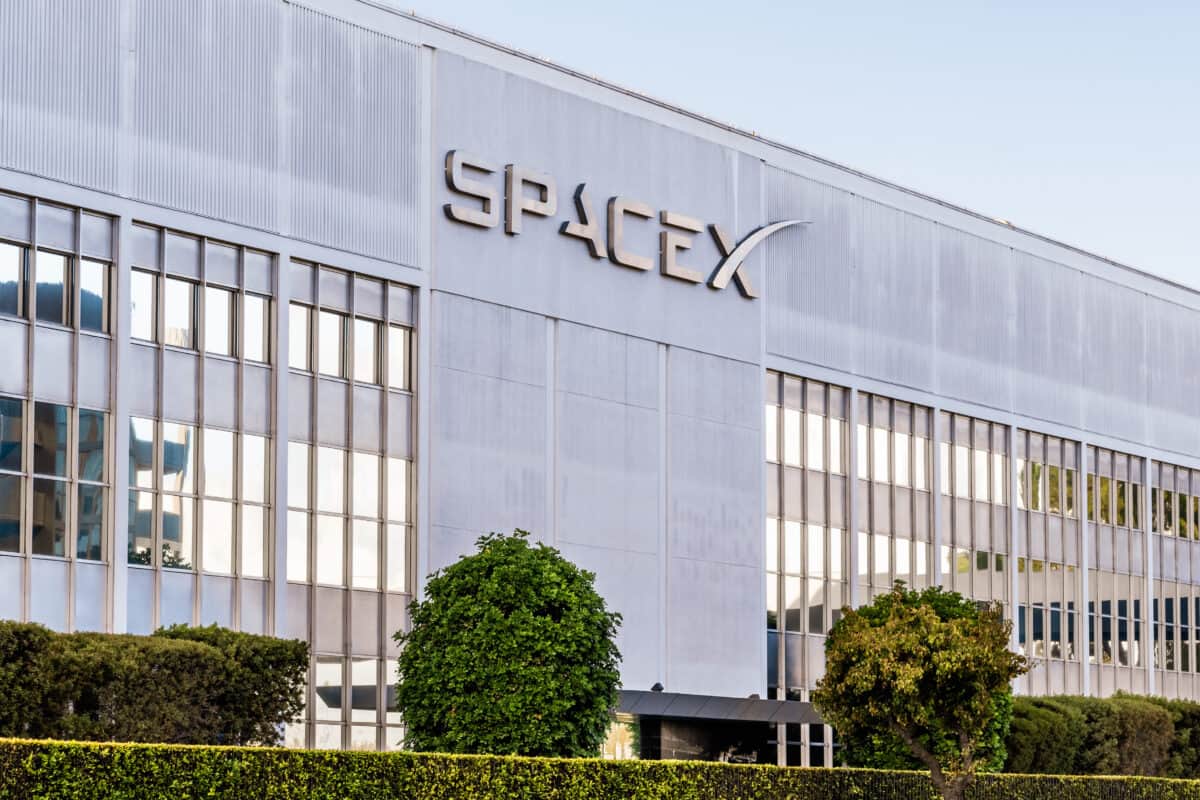 While it sounds counter-intuitive to launch a cellular-broadband satellite that competes with Starlink, SpaceX signed agreements with AST SpaceMobile to send their equipment into space. Using its block 5 Falcon 9 rocket, the company helped establish the BlueWalker 3. Furthermore, SpaceX offered to launch five more AST SpaceMobile satellites this year.
AT&T
In November 2022, the service provider AT&T signed a partnership with AST SpaceMobile to provide internet connectivity to its users in low-coverage areas. The partnership gives the satellite company direct access to the service provider's consumer network. It would also position AT&T as a leader in rural cellular service.
Nokia
Last year, AST SpaceMobile presented an exclusive contract for its services to mobile developers. Nokia won the deal, giving them five years of 4G and 5G connectivity with their smartphones when the satellites begin operating. This suggests that Nokia owners may have better than usual connectivity in the coming years.
Who is AST SpaceMobile Competing Against? 150
T-Mobile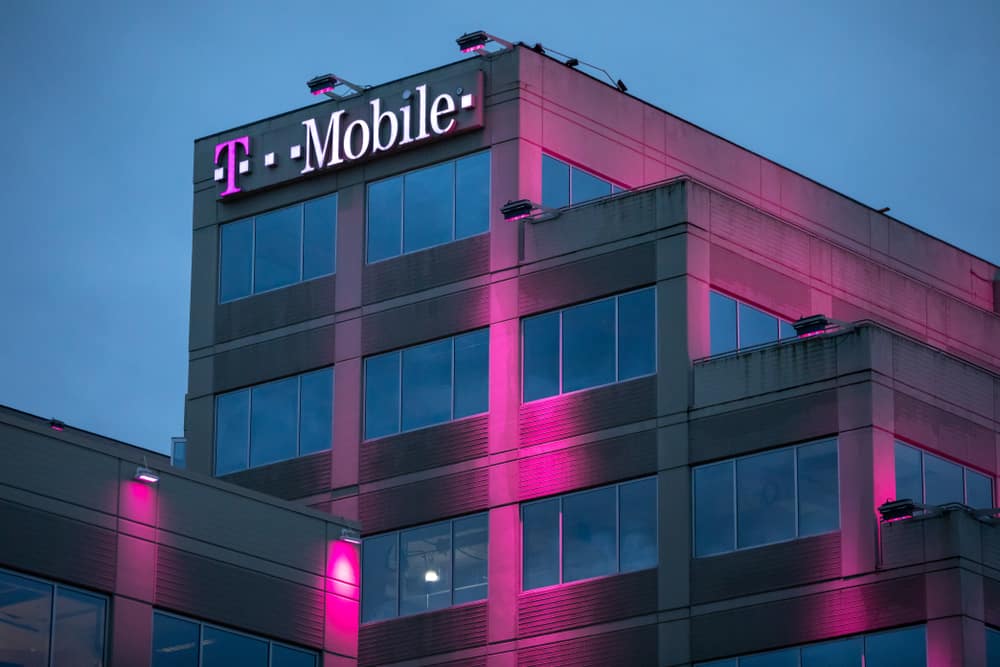 Shortly after AST SpaceMobile launched its BlueWalker 3 satellite, the service provider T-Mobile when into action. With its recent 5G developments in jeopardy, the company partnered with SpaceX to offer similar coverage. Featuring a larger constellation and an established user base, the partnership places both companies in a position to dominate the communication industry.
Verizon Wireless
With T-Mobile and AT&T working with satellite internet providers, Verizon Wireless finds itself difficult. The service provider filed a letter with the FCC asking them to deny operation licenses for AST SpaceMobile's equipment. However, with the federal agency has already granted an experimental license, we're likely to see these satellites operate in the next few years.
Dish Internet
The satellite television network Dish began pivoting to 5G coverage in 2022. Because it owns the lion's share of rights to the 12GHz wavelength, the company plans to offer its connectivity on this exclusive range. However, this wavelength is commonly used by communication satellites, such as Starlink and AST SpaceMobile. If the FCC grants access to Dish Internet to use the 12GHz wavelength for their 5G service, it could muddle connections with these satellite internet providers.
AST SpaceMobile: Company Comparison
| | AST SpaceMobile | SpaceX | T-Mobile | Verizon Wireless |
| --- | --- | --- | --- | --- |
| Industry | Space | Space | Telecommunications | Telecommunications |
| Founded | May 2017 | March 2002 | September 2001 | April 2000 |
| Founder | Abel Avellan | Elon Musk | John W. Stanton | Bell Atlantic Corp. |
| Headquarters | Midland, TX | Hawthorne, CA | Bellevue, WA | New York, NY |
| Employees | 183 (2020) | 12,000 | 75,000 | 118,400 |
Is AST SpaceMobile the Next Big Thing?
Having launched the largest communication satellite in history, it's worth considering whether AST SpaceMobile will have an influence. The company's stellar growth in the last seven years demanded a reaction from prominent service providers. And with more satellites slated to launch this year, they're in a position to connect with billions of smartphone users.
Although AST SpaceMobile is disrupting the communication industry, its competitors aren't folding just yet. With SpaceX and T-Mobile's partnership underway, the young satellite company has to face up to a larger constellation and an established user base. And although they're working closely with AT&T, the service provider also has ties with Dish Internet. If the FCC gives them the green light to launch their 5G network, it could place AST SpaceMobile in a tight position.
AST SpaceMobile: Further Reading
Demand for reliable internet has gone up in the last couple of years. With spaceflight companies like SpaceX and Blue Origin making space more accessible, we're excited to see how satellite constellations expand to improve communications. For the latest information on AST SpaceMobile and the space industry, check out the articles below.
The image featured at the top of this post is ©https://ast-science.com/.