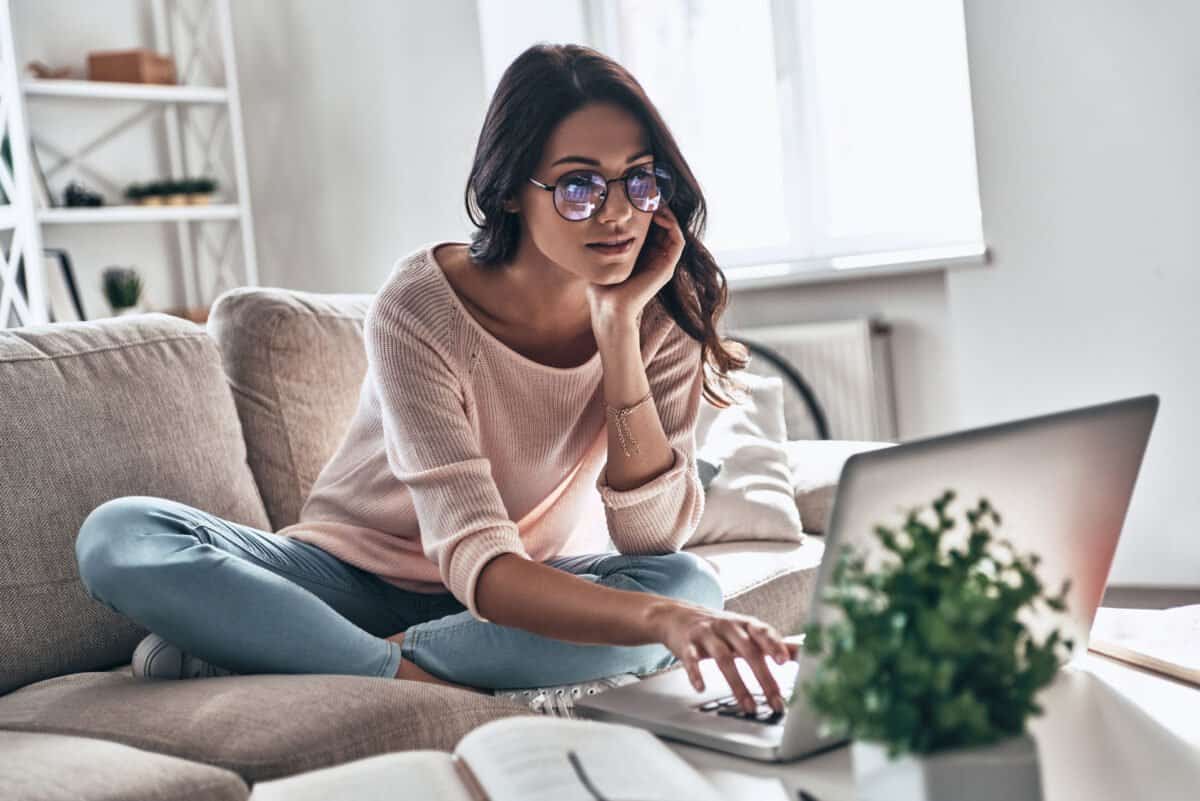 Key Points
Ring and Arlo are two brands of video doorbells that offer users easy and flexible home security options.
Both devices have similar camera resolutions and store your camera footage on the cloud for a small monthly fee.
Arlo is the more affordable option of the two, but it lacks many of Ring's more advanced features.
These days, getting a trustworthy home security system is much more affordable and convenient than it ever has been. Long gone are the ways where you need to get your whole house wired with an intricate alarm and security system thanks to products like Arlo and Ring, two do-it-yourself home security devices that let users bring some peace of mind to their residence simply by plugging the camera in and downloading an app. But which of these two security camera options is best? How do they compare to one another, and what are the key similarities and differences between the two? Let's look at a comparison and weigh the pros and cons of each below. 
Arlo vs Ring: Side-by-Side Comparison
Arlo Doorbell
Camera
Ring Doorbell Camera
Newest model:
Arlo Video Doorbell
Ring Video Doorbell Pro 2
Video resolution:
1536 x 1536p
1536 x 1536p
Field of view:
180 degrees
150 degrees
Aspect ratio:
1:1
1:1
Battery:
Wireless version only
None; wired
Storage plan:
$2.99/month cloud storage
$3/month cloud storage
Cost:
$149 wired/$199 wireless
$249
Better price:
Yes
No
Better value:
No
Yes
Arlo Essential Wire-Free Video Doorbell - HD Video, 180° View, Night Vision, 2 Way Audio, Direct to Wi-Fi No Hub Needed, Wire Free or Wired, White - AVD2001
Simple to set up. Easy to recharge - Charge your wireless video doorbell quickly and easily for a long-lasting charge.
Coverage for every corner - Fast, wire-free setup (no wiring required), delivers increased installation flexibility to get the perfect view from your doorbell camera
See more at your front door - See a person from head to toe or a package on the ground with 180-degree wide field view with your wireless doorbell with camera
Get a clearer picture - Detailed video in HD with HDR from the wireless security camera system ensures you see the details even in low light or bright conditions
Never miss a moment - See what triggered a motion before anyone tries to ring doorbell. With Arlo Foresight, the security camera captures video prior to every motion-triggered video recording so you...
We earn a commission if you make a purchase, at no additional cost to you.
Arlo vs Ring: What's the Difference?
Now that you've seen how the Arlo and the Ring doorbell cameras stack up against one another, let's take a closer look at the similarities and differences between the two security camera system options.
Video
Perhaps the most important security camera component is the quality and specs of its video. After all, without good and reliable video, what's the point of a camera system in the first place? On the surface, both the Arlo doorbell camera system and the Ring doorbell camera system have the same video resolution and the same aspect ratio. In this regard, they're identical offerings.
However, the key distinction between the two is the field of view: Arlo's camera has a 180-degree view, while the Ring only has a 150-degree view. This doesn't make much of a difference when looking straight ahead but makes quite a bit of a difference when looking at the peripheral of the video. While the video resolution remains identical, Arlo's peripheral vision is much wider than Ring's.
Storage Plan
Another important thing to consider when weighing the pros and cons is storage. What are the similarities and differences between Arlo's storage plan and Ring's storage plan? Similar to the video resolution debate, both Arlo and Ring rely on cloud storage to store your camera's recordings. Additionally, both require users to pay a monthly fee in order to access said storage. For Arlo, it's $2.99 a month. For Ring, it's $3 a month. The difference between a penny is trivial. While yes, Arlo is technically cheaper, what kind of impact does a single cent really have? For all intents and purposes, the price is the same.
What about maximum storage, though? How long does each camera keep your video? For Ring, it's 30 days in the EU and 60 days in the US. For Arlo, it's 30 days. This puts Ring at an advantage for US customers.
Battery
Last but not least, the battery plays an important role in weighing the pros and cons of these two camera systems. After all, the last thing you'd want is for your camera's battery to die right before you need it. Arlo gives users the option to purchase a wired version of the doorbell camera that plugs into a power source or a wireless version that relies on a battery. The wireless version has a battery life of six months on average. 
While Ring has a wireless option in its base models, it offers no wireless version of its Pro models and only relies on a wired camera. On the plus side, a wired camera will never cut out on you because of a dead battery. On the downside, a power outage would render a wired camera useless while a wireless one would continue to work as usual.
Click here to check out Arlo Essential Wire-Free Video Doorbell on amazon.com.
Arlo vs Ring: Three Must-Know Facts
Both Arlo and Ring have a wide range of products at your disposal that goes far beyond simple doorbell cameras. Both security camera companies have several different options for you to explore, from mounted stick cameras to indoor cameras to spotlight cameras and everything in between. If a doorbell camera isn't for you, consider one of these alternative models.
Ring is compatible with Alexa, while Arlo is compatible with Alexa, Google Assistant, and even Apple HomeKit. This might make the difference in which doorbell camera you ultimately choose.
Arlo and Ring both offer add-on chimes for their doorbell cameras. Arlo's retails for $50, while Ring's retails for $30.
Arlo vs Ring: Which One Is Better? Which One Should You Use?
Ring Video Doorbell – 1080p HD video, improved motion detection, easy installation – Venetian Bronze
1080p HD video doorbell with enhanced features that let you see, hear, and speak to anyone from your phone, tablet, or PC.
An update from the original Ring Video Doorbell, enjoy improved motion detection, privacy zones and audio privacy, and crisper night vision.
Receive mobile notifications when anyone presses your doorbell or triggers your built-in motion sensors.
Powered by the built-in rechargeable battery or connects to existing doorbell wires for constant power.
Easily setup by connecting your Ring Video Doorbell to wifi through the Ring app and mounting with the included tools.
We earn a commission if you make a purchase, at no additional cost to you.
On the surface, the Arlo doorbell camera and the Ring doorbell camera look and perform incredibly similarly. Both have the same video resolution, both have the same aspect ratio, and both come with a similarly priced cloud storage platform… For this reason, to determine which is truly the best option for you to use, we have to look a little deeper. 
The Arlo boasts a wider field of view — 180 degrees — and a cheaper overall price point: $149 for the wired version and $199 for the wireless. While the Ring has a smaller field of vision of just 150 degrees and a much higher price point of $249, it shouldn't be dismissed based on these grounds alone. 
At the end of the day, the Ring comes equipped with several other features not yet mentioned that make its higher price more valuable in the long run. 3D Motion is one example. Using radar, Ring can identify the distance of a moving object in relation to your door, then limits your notifications until the object is within a certain range of your home. This is incredibly handy when compared to the Arlo, which might send many more notifications without something like 3D Motion. While Ring might be more expensive, it more than earns its higher price. However, those looking for more affordable options would not be blamed for opting for the Arlo camera that's $100 cheaper.
Click here to check out Ring Video Doorbell on amazon.com.
Up Next…
Best DIY Home Security Systems – Check out our top picks for home security products in this extensive side-by-side comparison guide.
Best Smart Locks – Find the best smart lock products to keep your home secure in this comprehensive guide.
Best Wireless Security Cameras Available – If you need more video coverage of your home than your video doorbell can provide, consider adding one of these security camera options to your home security setup.