Key Points
Rivian R1S and R1T boast 835 horsepower and impressive towing capacities, with the R1T able to tow up to 11,000 pounds.
Both vehicles feature a safety suite called Driver+ with autonomous features, including forward collision warning and hands-free driving assistance.
Rivian has been swift with support, providing software updates to increase range and improve handling.
Few seem poised to topple Tesla in the way Rivian has. With their launch of the R1T and R1S, the newcomer to the EV scene is looking to bring luxury, comfort, and ruggedness to the fore of electric vehicles.
On paper, they sound great, but what about their actual practical use? Thankfully, there are some answers floating about. Critics and owners alike have started chiming in on the quality, performance, and other factors surrounding the Rivian line of EVs.
Now, Rivian has made quite a few initial promises with fairly predictable delays in its wake. If you've kept your finger on the pulse of the EV market, you could see the hype swirling around the products themselves.
That said, early data seems to point favorably to Rivian leading a new wave of electric excellence. Let's take a look at what people are saying about the R1S and R1T and see if they're right for you.
Rivian R1S and R1T Specifications
| | Rivian R1S | Rivian R1T |
| --- | --- | --- |
| Motor | Electric | Electric |
| Drivetrain | All-wheel drive | All-wheel drive |
| Horsepower | 835 horsepower | 835 horsepower |
| Seating | 7 | 5 |
| Operational Range | 321 miles | 314 miles |
| Torque | 908 lb-ft | 908 lb-ft |
| Towing Capacity | 7,700 pounds | 11,000 pounds |
| Length | 200.8 inches | 217.1 inches |
| Height | 77.3 inches | 73.1 inches |
| Width | 87.1 inches | 87.1 inches |
| Wheelbase | 121.1 inches | 135.8 inches |
| Front Headroom | 41.1 inches | 41.1 inches |
| Rear Headroom | 39.7 inches | 38.1 inches |
The Rivian line of vehicles seems to share the same chassis, which makes sense from an economic perspective. That said, their capabilities seem to be geared toward different use cases.
Rivian R1S and R1T Review
Both vehicles on offer from Rivian offer some striking similarities. Their overall function is quite different despite sharing some commonalities, however.
Performance
One thing you might note is the extreme performance of both vehicles. At the highest trim packages, the Rivian line of vehicles brings quite a bit of power to the equation. Both can tow quite a bit, especially in comparison to something like the Tesla line of vehicles.
The R1S and R1T both boast almost 900 horsepower, giving them plenty of grunt for working purposes. This also translates to excellent handling, where the extra power goes to great use when dealing with highway traffic.
The R1S does have more overall range, owing perhaps to the more aerodynamic design. That said, it is no slouch in performance. Rivian's R1T has a range comparable to Tesla's line of vehicles, which has been the gold standard for the EV market.
That being said, both have more than enough range to cover your adventure needs. It should be noted, however, that towing will greatly reduce your operational range. The additional strain on the vehicle's systems will use more power, so your range will be greatly reduced.
Electronics
Both vehicles in the Rivian lineup come with a standard host of features to complement their extreme performance. You'll find a 15.6-inch infotainment system in the center of the vehicle's instruments.
The instrument cluster is, likewise, a 12.3-inch screen, doing away with the need for your usual gauges and other analog implements. At the time of this writing, Apple CarPlay and Android Auto aren't supported. Of course, you can stream audio through Bluetooth connectivity.
Your passengers get to cruise in comfort, as well, with an additional 6.8-inch display allowing them to adjust their own climate control settings independently.
The lack of CarPlay and Android Auto is a bit of a bummer, especially considering that such functionality is present in other EVs on the market. That said, it is more than enough for your vehicular entertainment and comfort purposes.
Both the Rivian R1S and R1T have a fairly stellar sound system with 1200 watts of power driving the internal speakers. You'll find your favorite music, podcasts, and other media rendered with unerring clarity.
If you're more of a movie buff while someone else drives, there is also discrete surround sound support. However, its implementation is a bit fuzzier given the lack of Apple CarPlay and Android Auto compatibility.
Safety
Both the R1S and R1T feature a safety suite called Driver+. This comes with a host of autonomous features meant to keep you and your passengers safe on the road. It comes standard on all trim levels for the Rivian line of vehicles, meaning you won't have to worry about losing out like you might on some other vehicles.
The standard complement of safety features includes forward collision warning and automatic emergency braking, which are a lifesaver for those unforeseen accidents. You'll also find hands-free driving assistance, similar to the Tesla AutoPilot functionality.
The Rivian R1S and R1T also feature lane departure warning systems, blind-spot warning systems, and 360 degrees of coverage thanks to a host of cameras and sensors. As such, it is a great implementation and usage of the latest tech to promote even higher levels of safety.
Longevity and User Experience
The Rivian line of vehicles has been on the ground long enough to accrue a good amount of mileage. One user has had their own R1T for over a year and has noted zero drops in performance over the year of ownership.
Rivian has also been swift with support, bringing software updates that increase the range, as well as providing a winter weather mode for better handling. With over 13,000 miles on the odometer, it isn't a true torture test just yet, but the R1T is still running without a hitch.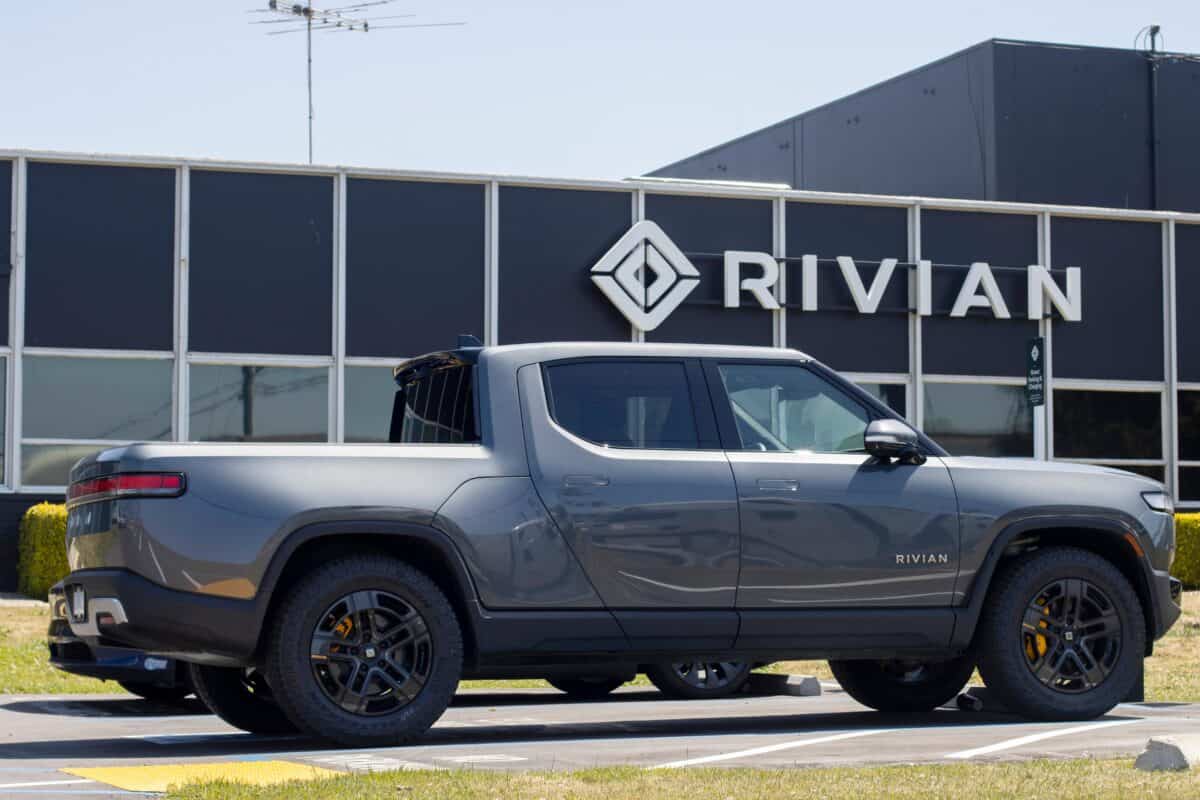 One thing echoed by critics and owners alike is just how capable the Rivian R1T and R1S are. This also comes with it being developed from the ground up as an electric vehicle, rather than adhering to the norms and conventions of more traditional vehicle manufacturers.
As such, they have the fit and feel of a luxury car while also being capable of doing some serious off-roading or hauling. The new manufacturer has also been swift in implementing recalls.
February of 2023 saw Rivian issue a recall for over 12,000 EVs due to a faulty sensor. Since then, owners have been happy. Critical response has been equally lauded, with some noted publications like Car and Driver deeming the R1S and R1T game changers in the realm of EVs.
Rivian R1S and R1T: 6 Must-Know Facts
The R1T has greater towing capacity than the Ford F-150 Lightning.
The R1T has no running boards, but something called Kneel Mode to help users get in.
The R1T comes in a dual-motor and quad-motor configuration.
The R1S has 104 cubic feet of storage.
The R1S also comes in a dual-motor or quad-motor configuration.
The R1S and R1T come with Gear Guard, which is the anti-theft and vandalism system implemented by Rivian.
Rivian R1S and R1T: Are They Worth Buying?
If you're in the market for a new EV, the Rivian line of vehicles is very much worth a look. While they don't come with the name-brand recognition of Tesla or Ford, they present a very different take on the electric vehicle.
Being purpose-built from the ground up as an EV lends to the vehicle range having a decidedly different approach to comfort and utility. That said, they are more capable vehicles when it comes to daily use.
If you're the sort of person who looks forward to hauling campers or lumber from the hardware store, the R1T is the electric truck to get. It has more overall performance than the Ford F-150 Lightning and can haul far more.
The Rivian R1S is one of the rare seven-seater electric SUVs on the market and fills a market niche that even the Tesla Model X has yet to touch. As with any vehicle purchase, make sure they are a great fit for you before purchasing.
You'll want to test drive and do a little research before committing to any sort of purchase like this. They are well worth purchasing.
The image featured at the top of this post is ©T. Schneider/Shutterstock.com.