There's something about Apple products that just makes people want them. Call it great marketing, strong branding, or whatever you'd like, but their products are always top-notch and have never failed to impress their users. The latest iteration comes in the form of AR glasses: Apple's first foray into augmented reality (AR) technology.
Apple AR Glasses, or Augmented Reality Goggles, are an emerging technology to revolutionize how we view our world. They will allow users to see 3D images or videos overlaid on real-world objects. They could also be used for gaming, research, and more; the possibilities are endless.
Here's everything you need to know about the rumored product—including its release date, price, and what we expect it'll be like.
What Exactly Are Apple AR Glasses?
Apple Glasses are the rumored smart, wearables glasses that will either work as a standalone device and pair with other Apple devices, as an add-on for iPhones, iPads, or MacBooks, that will draw power from the device's source to give an augmented reality (AR) experience.
Apple hasn't yet provided any information on the alleged device. The tech giant has, however, made some subtle indications. It all began with the release of the ARKit, a software development platform that enables developers to produce augmented reality-based apps.
The finest augmented reality (AR) experiences use AI to track specific items and change the digital objects in the surrounding virtual environment. Given the time Apple has allegedly spent developing its AR glasses, we hope that it has created some complex augmented reality technologies. For the time being, it's still a waiting game.
When Will Apple's AR Glasses Be Released?
Even if the Apple Glasses debut at one of the forthcoming Apple events, sources say we'll have to wait a bit before they go on sale for the average consumer. Apple has yet to disclose a release date for the product. According to most reports (and much speculation), it's partly because Apple plans to release its AR glasses following the release of their mixed-reality headset. The release of the headgear has reportedly been delayed due to development issues, which has likely caused the glasses to be delayed even further.
IDropNews claims that the AR glasses will be available for purchase in 2026. However, this could be pushed back depending on progress. Apple's augmented reality glasses are still a long way off, and this seems to indicate that. The AR/VR headset, on the other hand, should hold us over until then.
Expected Design and Features of Apple's AR Glasses
Apple will likely avoid having too many similarities between their glasses and MR headset in terms of both their functions and design.
The biggest Apple Glasses leak so far indicates that, in contrast to the headgear, the glasses will function more like an Apple Watch than a separate, individually-functioning gadget. This means that the majority of the features of the glasses will probably require a connection to an iPhone or iPad that is close by. It has been suggested by the same leak and subsequent patents that it will be operated by the iPhone's screen and some straightforward swipe controls on the glasses frame. If this is the case, then anticipate that the Apple Glasses will function similarly to a set of wireless earbuds with a hybrid control system; you can use taps on the gadget for basic commands but must use your phone for more complex ones.
Numerous Apple patents have also given hints about how the glasses would project their virtual visuals. The glasses will throw images into your eye through a catadioptric optical system as opposed to turning the lenses into screens, like a VR headset. A leaked injury report from Apple's Cupertino headquarters, which claims the company is working on a "prototype unit" that has caused eye problems for two users, lends further evidence to this. By the time it reaches the shelves, hopefully, the bugs will be ironed out.
According to a Bloomberg report, the Apple AR Glasses will bring information from your phone to in front of your face. According to a different source, Apple intends to develop third-party programs for the glasses and would have a separate app store for them. Users will be able to play games directly on the glasses, see a 360-degree surrounding video, browse and navigate using Maps, and read and send messages without having to touch their iPhone. The locations would be instantly projected onto the lenses of your glasses, allowing you to explore various regions of the world, similar to Google Street View.  
Regarding the display, Sony may provide the half-inch Micro OLED panels for the Apple headset, but they won't be a part of the glasses. Apple will substitute this by using smart lenses that will guide the graphics in front of the user's eyes.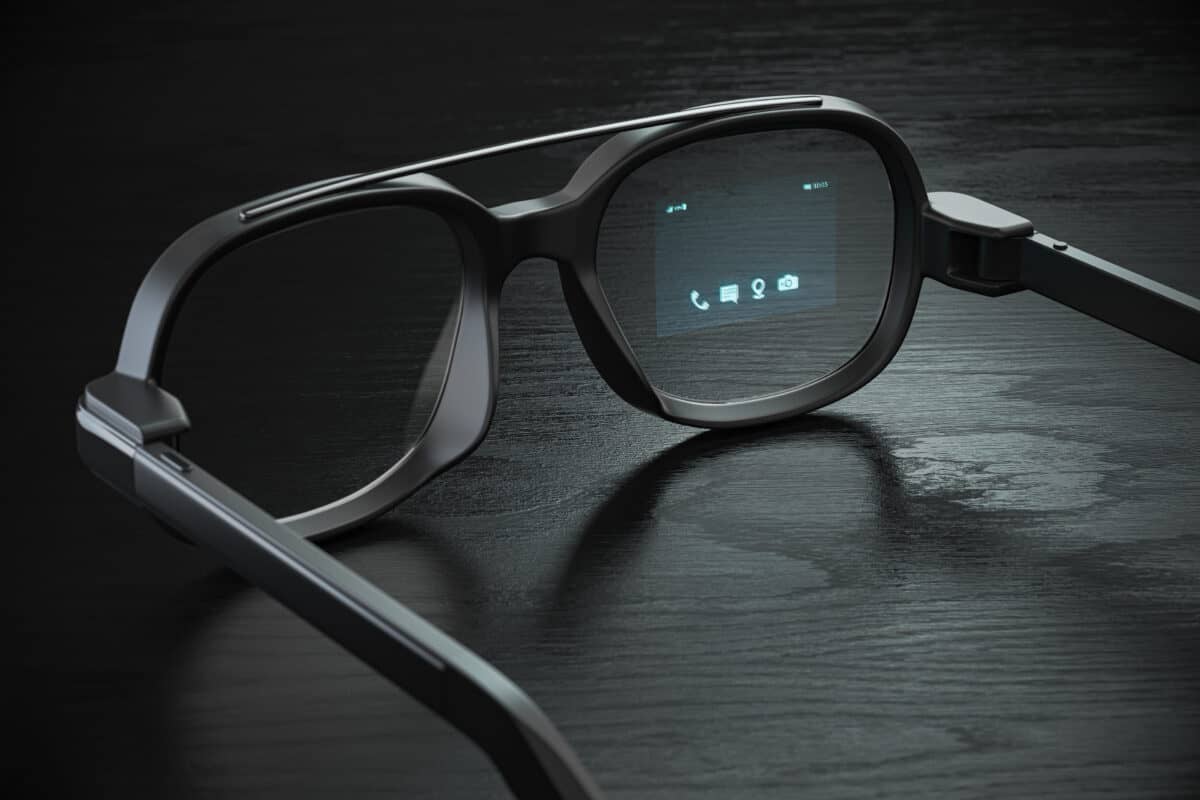 Apple Glasses Price Prediction: What to Expect
It is difficult to predict the price of Apple Glasses until we know all of the specifications.
There were rumors on the internet in 2020 that the Apple Glasses would be available for around $499. Later, a JPMorgan analyst revealed that it was only the cost of raw materials. If so, the price of the future Apple Glasses would increase dramatically, maybe reaching $2,000 to $3,000.
To draw in as many customers as possible, Apple might choose to have a cutting-edge product with lower pricing, or possibly develop multiple iterations of the glasses to be accessible to different groups.
Right now, nothing seems to be certain. Realistic information about the AR glasses won't be available for at least a few more months, but likely a year or longer.