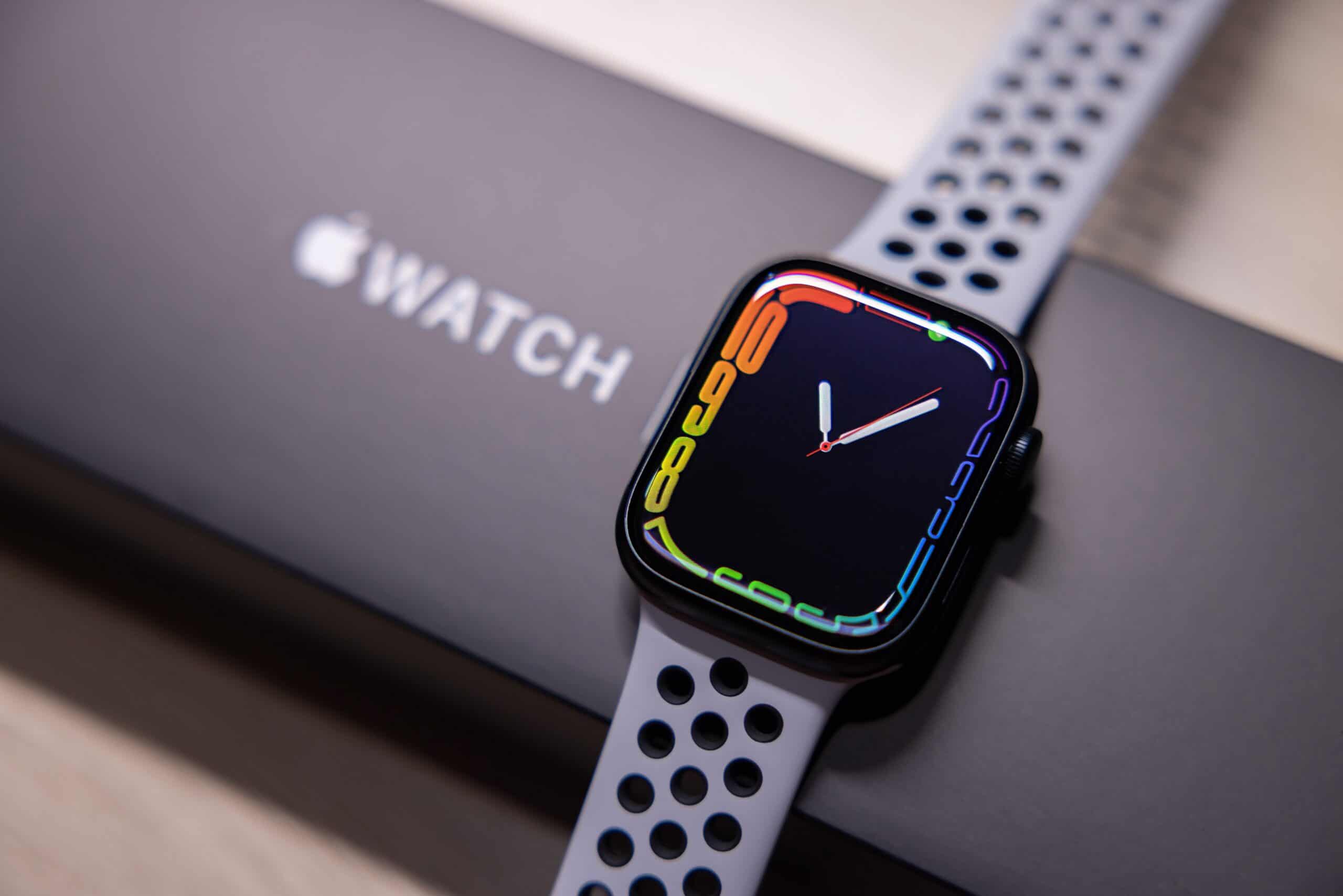 The Apple Watch Series 7 is arguably the best watch that Apple has made, so it's no surprise that all of our attention is being drawn to the upcoming Apple Watch 8.
With many rumors surrounding the next-generation Apple Watch, you are probably eager to know what it may offer. So are we!
After much research, our expert team has put together a guide to tell you everything we currently know about the Apple Watch 8, including its release date, possible price, and the upgrades we will likely see. 
Apple Watch 8 Release Date
The exact release date of the Apple Watch 8 remains a mystery. But, judging from previous Apple product launches in the fall time, we predict this year's generation will likely come out on the 13th of September. 
There has been a historical pattern of Apple Watch releases. You can tell from these previous launches:
| | |
| --- | --- |
| Series | Release Date |
| Apple Watch 1 and 2 | September 16th, 2016 |
| Apple Watch 3 | September 22nd, 2017 |
| Apple Watch 4 | September 21st, 2018 |
| Apple Watch 5 | September 20th, 2019 |
| Apple Watch 6 and SE | September 18th, 2020 |
| Apple Watch 7 | Announced on September 14th, 2021, and released on October 15th, 2021 |
However, it won't be a surprise if Apple makes an official announcement in September and the watch debuts in October like its predecessor, the Apple Watch 7 series.
Apple Watch 8 Potential Price
If consistency is anything to go by, Apple Watch 8 will cost the same as the series 7. If so, we'd expect the Apple Watch 8 to start at $399 for the 41mm and $429 for the 45mm display. Supposing the budget Apple Watch SE 2 debuts at the same time as Apple Watch 8, it will probably set you back $249 for the 40mm and $279 for the 44mm model. 
Rumor has it that a new, rugged third model will be arriving at the same time. Our guess is that this model could be more costly given its updated design.
Apple Watch Series 8 Design
Previous leaks about the Apple Watch 7 series redesigning may come to light on the Apple Watch 8 model. The new generation might target outdoor Apple Watch enthusiasts with a new high-end rugged model that may feature a 50mm display.
This could be helpful as wearers would have an easier time navigating through the features that the company takes pride in offering. The company may also debut a new version of their budget option, the Apple Watch SE. 
More leaks report that the Apple Watch 8 will likely embrace a flat-edge design that was expected to feature on the previous Apple Watch generation. Other gossip from "ShrimpApplePro" claims that the Apple Watch 8 may feature a glass display.
We are not very sure what to expect, but we anticipate that the Apple Watch 8's may feature the exact sizes that the Apple Watch 7 comes in. Also, it's unclear if Apple will be releasing a 50mm model alongside 41mm and 45 mm versions for the eighth generation smartwatch.
Apple Watch Series 8 Features
It's being said that the Apple Watch Series 8 will include major updates. Below, we discuss the rumored features expected to be seen in this next series of the Apple Watch.
MicroLED Display
The Apple Watch 8 will likely sport a microLED screen instead of an OLED panel. This upgrade could result in a slimmer, brighter device that is more power-efficient than previous models. 
Wrist Unlock or Touch ID 
We might be looking at security updates on the watch's biometric system. In addition to the passcode feature, the Apple Watch 8 may get a wrist or forearm unlock or Touch ID feature. 
WatchOS 9
The Apple Watch 8 will receive a banner, user interface, and Siri updates. 
With these upgrades, we expect the watch to have sleep tracking functionality, medication apps to help with supplements, vitamins, prescription tracking, and the ability to create customized workouts. This may also include new languages added to the Series 7 QWERTY keyboard.
Body Temperature Monitoring Sensor
This would detect fever and fertility. But, the feature will likely not display wearer-specific temperature readings.   
Sleep Tracking Features
Apple may be able to expand its sleep tracking capabilities. This may improve the watch's ability to detect sleep apnea and adverse sleep patterns using the existing blood oxygen sensor. However, this upgrade may affect the watch's battery life. 
Car Crash Detection
Apple is expanding the fall detection feature to enable car crash detection using the accelerometer sensor. The watch will be able to detect car accidents and automatically call emergency services.
Atrial Fibrillation Improvements
Apple is also improving the atrial fibrillation feature to calculate the frequency of AFib in a specified period, monitoring an irregular or rapid heart rate. 
Apple Watch Series 8 Processor 
The rumors that Apple was working on a new processor for their Apple Watch 7 series didn't come to fruition. Apparently, the 7's chip is no different from the Series 6 chip. But, are we expecting a performance jump for the upcoming Apple Watch? We expect the new watch processor to have similar specifications as its predecessor. It seems Apple plans to use the same processor for its three generations, the S8 chip. 
Apple Watch Series 8 Battery Life 
Since the next-generation Apple Watch will run on the same processor as the Apple Watch 7 series, you'd likely expect the battery life to be a little wanting. 
However, Series 8 will get an update that will help improve battery life. It will feature a low-power mode allowing the watch to run all the features and apps smoothly while conserving battery life. 
Final Thoughts
The Apple Watch 8 is said to be a significant upgrade to the Apple Watch family. That explains why many die-hard Apple fans eagerly wait for the Apple Watch 8 to arrive in the fall of 2022. We hope this new watch will refine the current Apple Watch models.