Key Points
Apple Pay and PayPal are two popular digital payment options.
Apple Pay is primarily for Apple users, while PayPal is accessible to everyone.
Apple Pay offers enhanced security through tokenization, while PayPal acts as a middleman for transactions.
PayPal has expanded its offerings to include cryptocurrency investment and a 'PayPal Later' program.
Less than a year ago, cryptocurrency was all the rage. Subsequently, there was an attempt to make payment via Bitcoin a thing, but it failed to catch on with the general public the way many expected. That doesn't mean the general public was not adopting non-traditional payment methods. With the digitization of currency, cashless stores are becoming the norm in major cities nationwide. Therefore, numerous online and in-store retailers are adopting the convenience of using digital payment options. For many, Apple Pay vs. PayPal are the top options, but which should one use? In this article, we will compare the two payment behemoths.
Apple Pay vs. PayPal: Side-by-Side Comparison
Apple Pay
Pay Pal
Launch date
October 2014
December 1998
Company
Apple
PayPal
Accessibility
Apple Users
Everyone
Transfer Limit
$10,000 per day and up to $20,000 within a seven days window.
Without an account: $4,000
With a verified account: between $10,000-60,000 in a single transaction
Availability
Can be used online and in person. The online system is primarily known for online transactions, but some stores accept it in person.
Can be used online and in person. The online system is primarily known for online transactions, but some stores accept it in person
Payment Options
Allows full payment or for qualifying purchases, can pay the total amount over time through the PayPal Later program
Allows full payment or for qualifying purchases, can pay total amount over time the PayPal Later program
Apple Pay vs. PayPal: What's the Difference?
Apple has been a disruptor within the tech community for decades by setting the trends for other companies to follow. Most importantly, they have frequently introduced technological advancements that have changed consumer behavior and expectations. And the launch of Apple Pay was no different. CEO Tim Cook had been looking for a way to enter the payment industry by offering customers security beyond the traditional card payment process.
Concerning digital transactions, PayPal is akin to a founding father. Launched in the late 90s, PayPal was conceived as a digital payment system. In short, the founders of PayPal aspired to create a world that empowered businesses and their customers to engage directly, resulting in an enhanced experience. The global functionality of PayPal made it attractive to users and companies looking to reach consumers across the globe.
What They Do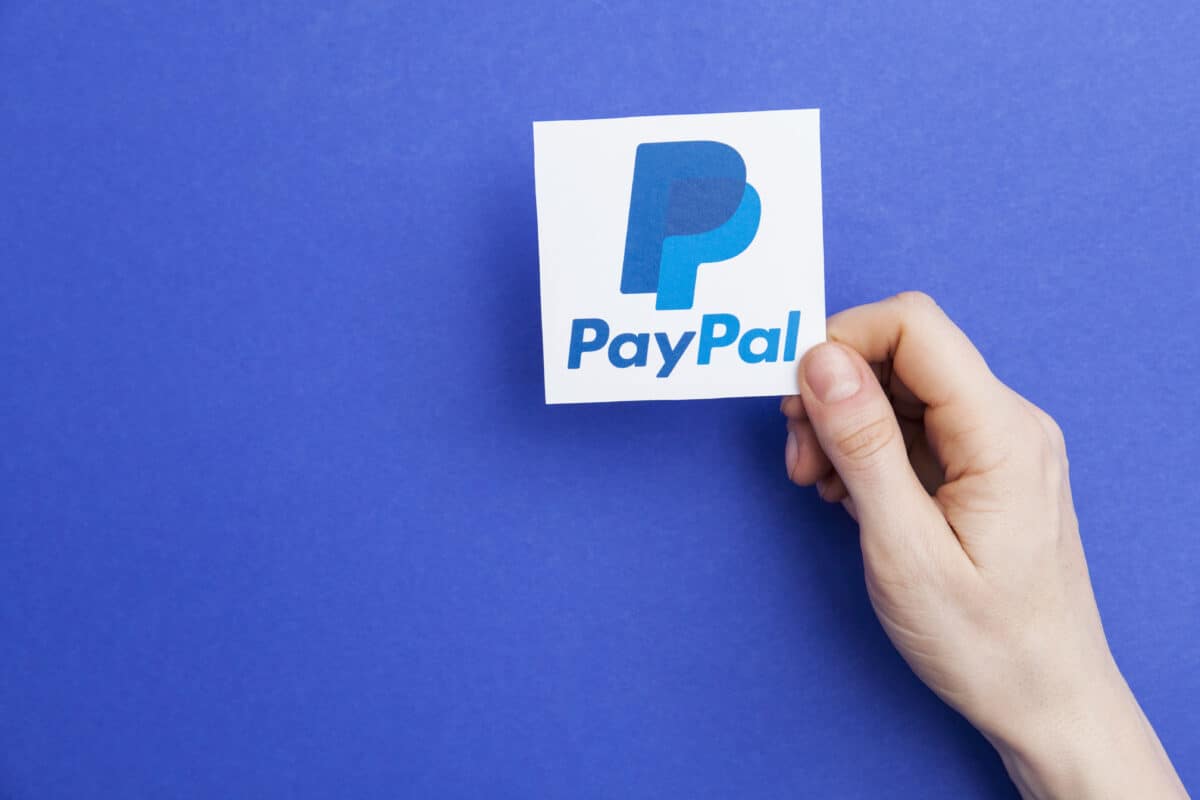 PayPal allows users to make payments, use their debit or credit card, and transfer money from their bank account online. Creating a personal account is free and open to most people around the globe. Most importantly, with over 200 million users worldwide and 29 million business accounts, PayPal is a go-to payment option for many when shopping online.
Apple Pay enables iPhone users to store their debit or credit card information on their phones and use it to make in-store and online payments. To demonstrate its viability, major retailers, such as Starbucks, Target, Uber, and Panera Bread, began to include it as a payment option increasing its use amongst the public. Thankfully, like most Apple products, the company made learning how to use Apple Pay highly user-friendly. As a result, its adoption amongst businesses expanded and is now commonplace in the market.
How They Keep Things Secure
Apple's quest to enhance security was completed by converting customer card information into a "token." Put simply, a token refers to the process of replacing sensitive data, in this case, financial information, with nonsensitive data. By using a "tokenized" version of the banking information, Apple created next-level protection for consumers. At a time when the world was grappling with increasing identity theft concerns, Apple Pay offered a glimpse of hope.
However, this achievement was only reached with assistance from significant players in the financial sector, namely Mastercard, Visa, and American Express. By bringing them together, Apple discovered that each had been trying to create its token. By joining forces with Apple, they had the technological know-how and the brand loyalty necessary to make it happen. After partnering with banking institutions like JPMorgan Chase, Apple was finally able to bring Apple Pay to life.
PayPal works by having users add their credit or debit card or banking information to their profile. Once uploaded, PayPal operates as a middleman between the user and their bank, but it is distinct because it completes the transactions instead of the user's bank.
Expanded Offerings
Recently, the company expanded its benefits to customers by offering new services such as cryptocurrency investment, budgeting, and its "PayPal Later" program. Essentially, PayPay Later is a digital version of the old layaway system. For these reasons, PayPal has continued to be profitable despite competition within the e-commerce payment market. And while other companies like Klarna and Affirm offer buy now, pay later programs, neither has the brand recognition that PayPal does.
Since the launch of Apple Pay, Apple has launched its own virtual Apple Card, providing its over one billion users with a new level of safety and convenience. As the market for smartphones reaches saturation, the diversification of Apple has allowed it to stay ahead of the curve in an ever-changing market.
Apple Pay vs. PayPal: 5 Must-Know Facts
eBay owned PayPal from 2002-2015
Apple Pay requests and payments can be sent via iMessage.
Apple receives assistance from Goldman Sachs to help process qualifying "Apple Pay Later" transactions.
PayPal offers instant conversion to over 100 currencies.
Both "buy now, pay later" programs allow you to split a purchase into four equal payments without paying any additional fees or interest.
Apple Pay vs. PayPal: Which One Is Better? Which One Should You Use?
Firstly, their functions appear to overlap on the surface; however, their operation differs. Apple Pay aims to provide a secure payment method for Apple users. In contrast, PayPal has a broader market, given it's not limited to a specific phone type and has a more comprehensive array of online options as a full-service digital payment system. Therefore, the best choice depends on your particular needs, but it will make sense for many to have both in their arsenal.
In short, Apple Pay makes shopping convenient, especially if you've left your wallet at home. On the other hand, PayPal's "Later" program makes it possible to buy the pricey products you want now and split the payments over time. You can even send money to friends and family worldwide that use a different currency. That is a valuable function for parents with students studying abroad. Moreover, the concurrent use of both is a winning combination.
The image featured at the top of this post is ©Michael Vi/Shutterstock.com.