Key Points:
Apple has entered the AR/VR arena with the announcement of an upcoming product called Apple Glasses.
Apple has filed a new patent that mentions "privacy eyewear." This could be Apple Glasses related and may even be a feature that works in tandem with the iPhone.
Apple was also recently granted a patent for a "direct retinal projector" for VR, or virtual reality, and AR, or augmented reality. It wouldn't be the first time rumors of retinal projection VR were in the ether. Apple could be planning to use this technology for their mixed reality headset.
The Apple Glass patent shows multiple methods for privacy protection that includes using a removable camera module.
There is yet to be an official release date announcement, but, according to information leaks, Apple Glasses are set to be released in 2023.
Apple Glasses will require iPhone device tethering. The glasses are without a full onboard computer like the Microsoft Hololens. This means they must be paired to an iPhone with a consistent device tethering connection to function.
When Apple Glasses finally hit the market, they'll undoubtedly be the coolest thing that ever happened to wearable computing. These Augmented Reality (AR) glasses will undoubtedly display information from your iPhone on the lenses. Imagine walking down the street and having a meeting reminder pop up next to a weather widget telling you that it's going to rain. GPS maps would take on a whole new level of usefulness if they were overlaid on the Apple Glasses' lenses.
A recent patent granted to Apple fueled a rumor that Apple Glasses users with poor eyesight wouldn't require prescription lenses because the device's lenses would adjust for the wearer. Whether that happens remains to be seen (pun intended!).
Several sources indicated that Apple Glasses won't be available until 2026. By then, who knows what features the technology company will roll out?
Apple Glasses Specs
The exact specifications of the Apple Glasses have yet to be released. However, there are product image leaks that show a sleek pair of square rimmed glasses and an Apple logo on the ear rests. No resolution information has been presented, but a patent for retinal projection was filed by Apple seemingly for use in their AR glasses. It also appears that a ring device may be needed to interact with the glasses as no patent for hand tracking or movement tracking has been noted.
The official form of Apple's smart glasses has yet to be revealed, but the curious can find many different renders through a quick web search. Image renders will have to do until real product image leaks or the official announcement just before the release date. What is known is that there is little to no hardware to be installed in Apple Glasses as they are meant to be used with device tethering to the iPhone.
Apple Glasses: Where to Buy
Currently, Apple Glasses are not for sale. They are still in the research and development phase. Rumors and leaks suggest that Apple Glasses are in trial production at the time this article was written. On Its release date estimated to be in 2023, Apple Glasses will likely be available for purchase through Apple's website, Apple Stores, Best Buy, Target, and other retail locations. Rumors suggest the smart glasses will be sold at a price of $499 along with prescription fees for prescription lenses.
Introducing Apple Glasses: What to Know
Apple has decided to enter the AR/VR market arena. The first glimpse at an Apple-branded AR headset has come in the form of Apple Glasses. With Apple Glasses, iPhone owners will be able to perform the functions they were able to on their iPhone without taking it out of their pocket. These new smart glasses are meant to increase your activity with the world around you while giving you the information you need access to that kept you tied to the screen. The extent of Apple's smart glasses performance is yet to be determined, but at the least, we can assume that they will be highly functional for applications like FaceTime.
Apple Glasses vs. Google Glass
There's no telling how much different Apple Glasses will be from the unfortunate failure known as Google Glass. The marketing appears to be similar, but unlike Google Glass, Apple Glasses will not be confined to a tiny box image in the corner of your eye. Honestly, the design for the Google Glass display was an unworkable gimmick that needed major improvements before being released as a finished product. Luckily for Apple fans, Apple is not known for releasing a product before it is ready. In reality, Apple is known for taking extra time to make sure they have put thought into everything.
Apple Glasses Versions
There are yet to be any versions of Apple Glasses available. That makes the first release rumored to be in 2023 the introduction of Apple Glasses version 1. There are currently no official images, but there are official renders and fan renders to be found online.
Among the rumors of the Apple Glasses, it is also said that Apple is working on a standalone VR system. It may be that this will be considered among the Apple Glasses lineup, but it is still unknown.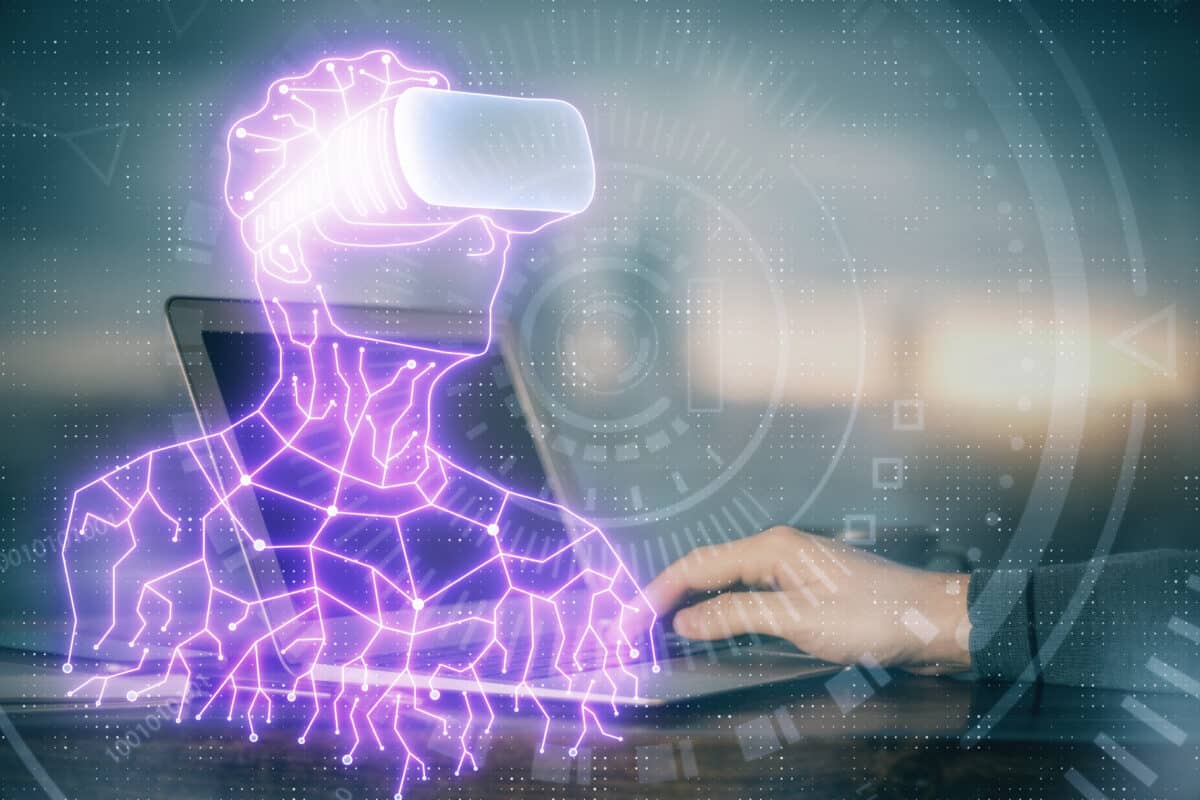 Apple Glasses – The Public Response
The response to leaks around Apple Glasses has been mild. Some see it as reminiscent of the failed release of Google Glass. Others hope it is the modern advancement of VR. Apple's leaked advertisement convinces me that it is meant as an AR productivity device.
Whatever the reaction, most are incredibly skeptical of this device. The dream of full VR/AR accessible from a mixed reality headset that is the size of a regular pair of glasses is still well alive. The promise of delivering this kind of product has never been filled. So, most aren't paying much attention to Apple Glasses at all. This may be the best approach. If Apple's smart glasses pan out, their announcement and debut demos will 'wow' the world. Until then, it appears that most people aren't giving it too much attention at all much like the early days of the Apple Watch. It may be that the launch presentation is what is needed to sway public opinion.
The image featured at the top of this post is ©iStock.com/hapabapa.