Key Points
Apple AirPods Pro 2 was released on September 9th, 2022 online. They were available for in-store purchase on September 23rd, 2022.
They are similar to the original but have better features and superior noise-canceling technology.
They cost $249 from the Apple Store.
Given the massive success of the Apple AirPods Pro, experts speculate the next generation of wireless earbuds will build on its predecessor. AirPods Pro 2 release date has been the subject of speculation for months now. The next pair will likely retain the Airpod Pro's design but have better features and superior noise-canceling technology. Here is what we know so far about AirPods Pro 2 release date, rumors, specs, and pricing.
When will the AirPods Pro 2 Release Date Be?
Recent reports suggest AirPods Pro 2 will launch on September 13, 2022, alongside iPhone 14 and many much-awaited Apple products.
Quick Facts
Release Date

13/09/2022

Original price

$299

Units Sold

N/A
The next generation of Apple's wireless earbuds will be a significant innovation in the realm of wireless earbuds, thanks to its advanced noise-canceling technology. Apple analyst Ming-Chi Kuo anticipates mass production will kick off in the second half of 2022.
Expected Features of the AirPods Pro 2
The next pair of wireless earbuds could have these features and specs.
Stemless Design and other Design Changes
Lossless Audio
Fitness Tracking
Lightning to USB-C
Improved Battery Life
AirPods Pro 2 Design
When Apple introduced the AirPods Pro in late 2019, it was immediately clear that they were much better than the original AirPods. Some improved features included noise cancellation, water resistance, and adaptive EQ.
Apple's AirPods Pro 2 is expected to have an updated design, with many experts also talking about the possibility of a new case design.
The stem-based design of the AirPods Pro is iconic. However, rumors suggest Apple plans to do away with this crucial design feature. The controls on the new wireless earbuds would have to be moved from the stems and added to the earbuds themselves or use a different type of technology.
Doing away with the stem-based design might not be on the table; however, and the AirPods Pro 2 could just come with shorter stems.
Unconfirmed reports also suggest AirPods Pro 2 will come with a newly-designed case. Some people believe it will include speakers and a microphone.
Lossless Audio
Lossless audio is a way of compressing a raw audio file to reduce its size while allowing it to be decoded without losing data. This results in songs with higher sound quality. Popular lossless audio formats include FLAC, APE (monkey's audio), and ALAC.
Subscribers to Apple Music have been able to stream songs in Lossless and Hi-Resolution Lossless formats since mid-2021. Unfortunately, the AirPods, AirPods Max, and original AirPods Pro do not support lossless audio. That may soon change if the AirPods Pro 2 hits the market with this feature.
Apple offering lossless audio files, although none of their headphones or earbuds are compatible with this technology, is a tell-tale sign of what's coming. The real question is whether the AirPods Pro 2 will be the first Apple wireless earbuds to support lossless audio or not.
Some point to Bluetooth's limitations to dispel rumors of lossless audio for the upcoming AirPods Pro 2. Gary Geaves, Apple's VP of acoustics, says it's possible to circumvent these limitations.
Fitness Tracking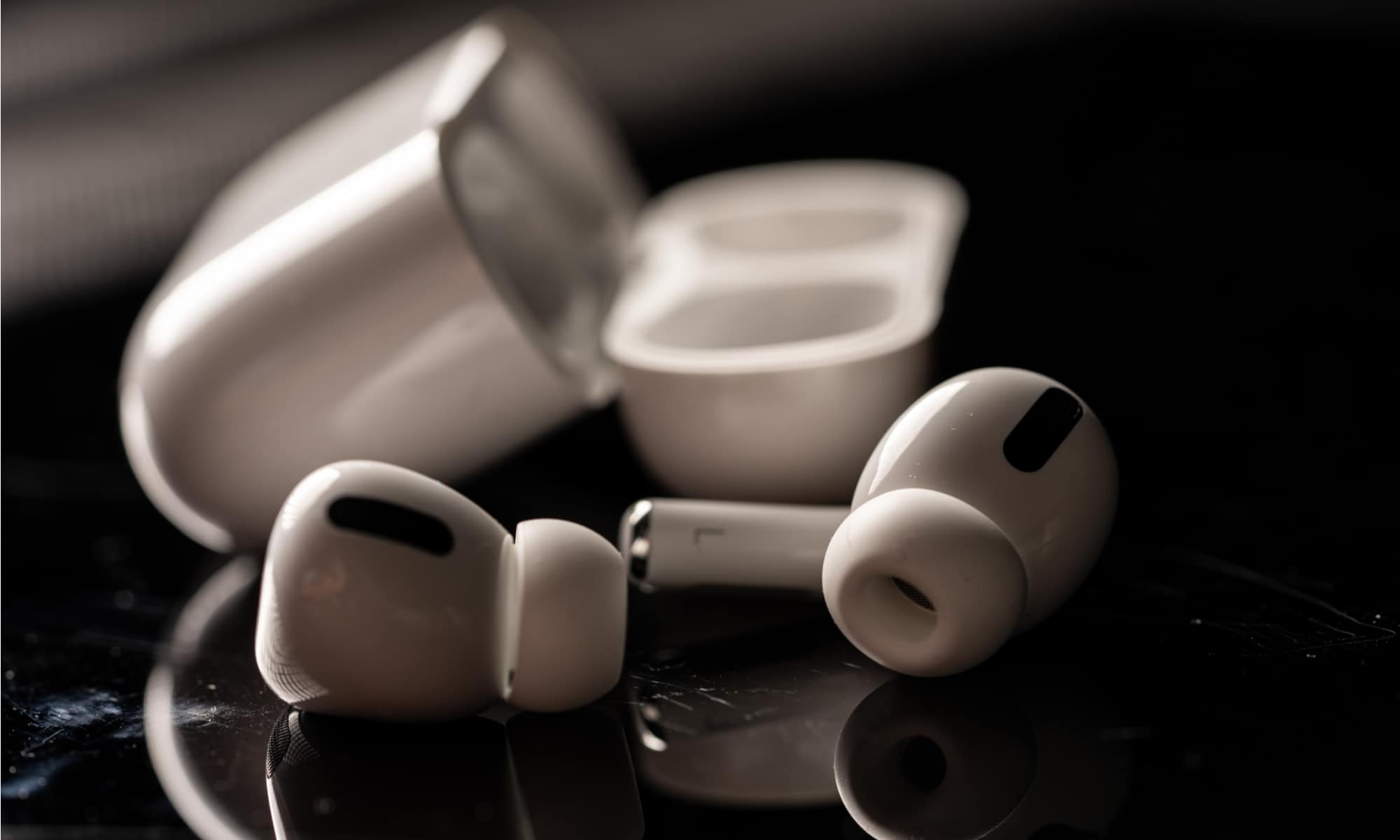 Reports indicate the next generation of wireless earbuds might include fitness tracking features.
On October 29, 2021, Apple filed a patent application with the US Patent & Trademark Office for "wireless earbuds with pose detection." The patent describes earbuds with sensors that can gather orientation information, such as accelerometer measurements. Users may receive coaching and feedback as the system evaluates their performance and head movements during routine workouts.
Two interesting fitness/wellness features rumored to feature in the AirPods Pro 2 are a heart-rate sensor and a body temperature sensor. These would come in handy for many users. However, reports suggest Apple has faced difficulties with these health sensors and will hold off on these features for the time being.
We could still enjoy useful fitness tracking features with the AirPods Pro 2, but we have to wait until Apple makes an official announcement to be sure.
USB-C
Apple fans have been clamoring for USB-C compatibility for AirPods for some time. Many rumors claim that Apple will switch from Lightning to USB-C in AirPods Pro 2. However, we are skeptical of this huge change.
"Lightning" charging is not as efficient as USB-C. Both cable types provide excellent connection, communication, and power supply options. However, those in the know would agree that USB-C has clear advantages over Lightning.
USB-C can support USB4 with transfer speeds of up to 40Gbps. Lightning cables pale in comparison with a transfer speed of 480Mbps via USB 2.0. USB-C cables also last longer and provide a higher power delivery rate.
Because of the apparent superiority of USB-C over Lightning cables, we hope that the AirPods Pro 2 will come with this change.
Improved Battery Life
AirPods Pro has a listening time of about 5 hours with a full charge and slightly less if you use active noise cancellation. That's not bad, but it's nowhere near other wireless earbuds. Apple is painfully aware of this shortcoming and appears to be working to improve battery life in the AirPods Pro 2. Extended battery hours could mean more listening time, which is a plus for AirPods Pro 2.
AirPods Pro 2 Price Prediction: What to Expect
Typical of premium brands, Apple charges top dollar for its product line. The AirPods Pro launched for $249, and we don't expect Apple to deviate from this retail price. Although Apple is yet to announce the price of the next pair, rumors are that AirPods Pro 2 will cost $299 upon release. Once the AirPods Pro 2 are finally out, other AirPods models may drop in price.
NEXT UP…
The image featured at the top of this post is ©Vytautas Kielaitis/Shutterstock.com.