Key Facts
The Nvidia RTX 3070 features performance-boosting DLSS or Deep Learning Super Sampling which is supported by 150 games.
The AMD RX 6700 XT comes with FidelityFX Super Resolution or FSR which is only supported by 47 games.
The Nvidia RTX 3070 is costlier and comes at $600 while the AMD RX 6700 XT is cheaper and costs $499.
As it seems, we might be coming out of the GPU shortage, and with that, it is time to start shopping for graphics cards again. Hopefully, now with reasonable pricing. Let's look at the mid-range cards for the red and green brands. Nvidia is offering the RTX 3070, and AMD has the RX 6700 XT; in their own right, they are amazing cards and offer excellent performance. When it comes down to it though, most people can only buy one, so which one is your best option?
Let's break down each of these cards separately for a bit. The AMD RX 6700 XT definitely doesn't stand out as much as the RTX 3000 series, but it does offer excellent performance and, as long as everything continues to move in the right direction, a great price. AMD describes this card as "The new addition to the AMD Radeon™ RX 6000 Series family is engineered to deliver ultra-high frame rates and the ultimate 1440p gaming experience. Powering the next generation of games with a blend of raytracing, compute, and rasterized effects, the AMD Radeon™ RX 6700 XT graphics cards bring new levels of visual fidelity." AMD also likes to tout that this architecture is behind the new generations of consoles, including the PS5 and Xbox Series X.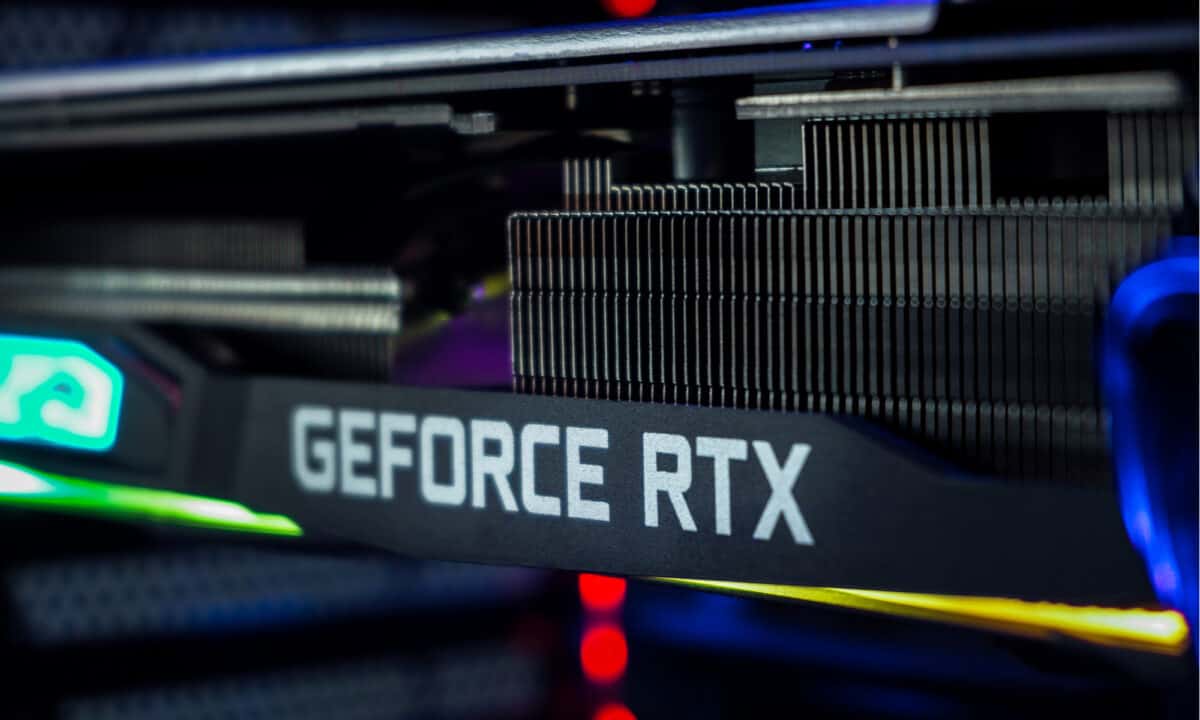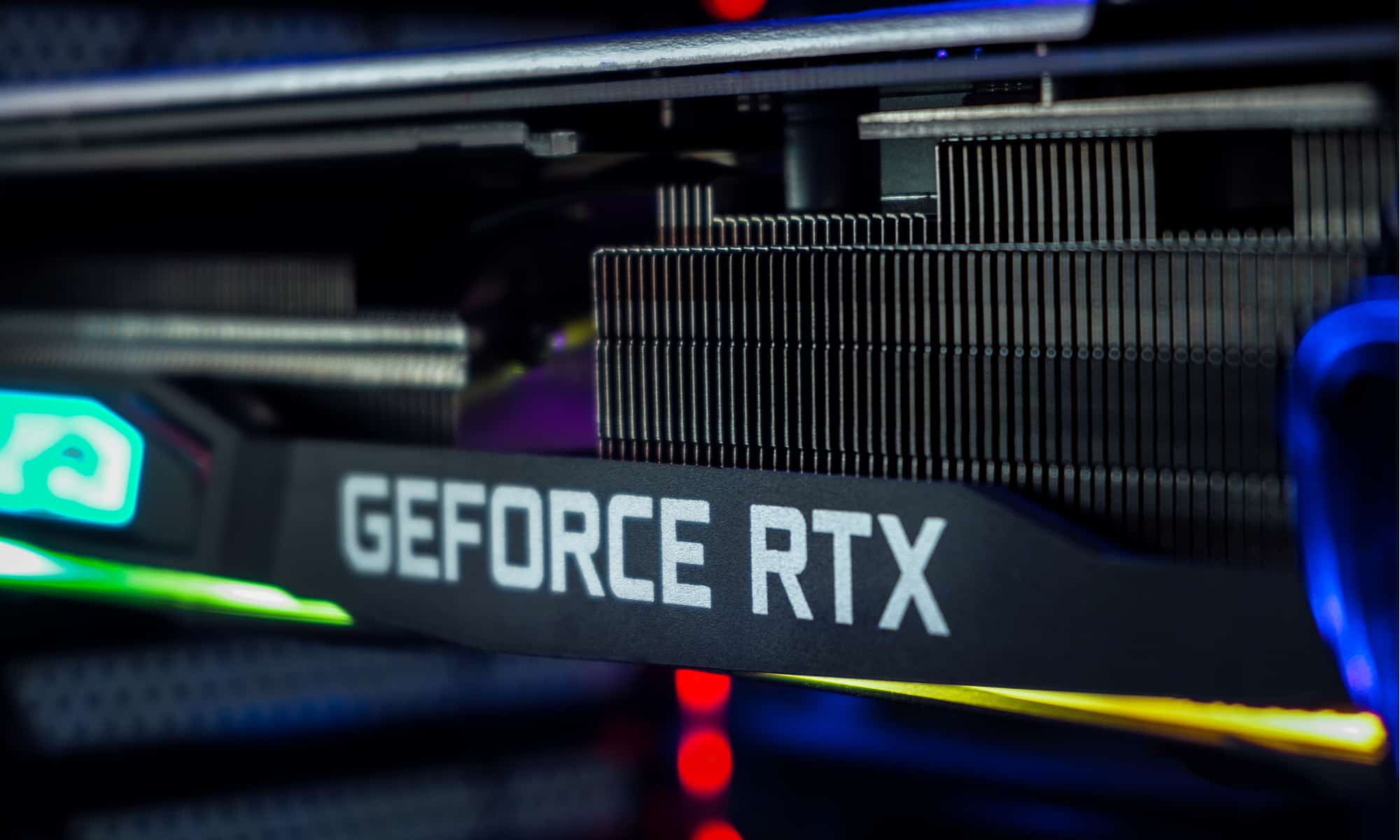 The Nvidia RTX 3070 is part of the new family of RTX 3000 cards. It sits right in the middle of price to performance of this range, being topped out by the RTX 3090. So, I like to refer to it as the goldilocks card. It's not overly expensive, and the performance is excellent as long as you are not trying to break any records. Nvidia describes this card as "The GeForce RTXTM 3070 Ti and RTX 3070 graphics cards are powered by Ampere—NVIDIA's 2nd gen RTX architecture. Built with enhanced Ray Tracing Cores and Tensor Cores, new streaming multiprocessors, and high-speed memory, they give you the power you need to rip through the most demanding games."
While the prices are getting better on both of these cards, they are still not back at their launch MSRP. Nvidia originally released the RTX 3070 in October 2020 at $500. Now, you can find it for around $600 if you want to buy a new one, or take a chance on a used one for as low as $450.
AMD released the RX 6700 XT in March 2021 at $475. Now, you can find it for as low as $499 new or used for as low as $330.
Gaming/ Creative Application Benchmarks
At the end of the day, price doesn't mean a lot if the card doesn't perform to its mark. The RTX 3070 outperforms its previous generation by 45% which is a pretty unprecedented jump considering that it was released at around the same MSRP as the 2070. In comparison, the RX 6700 XT outperforms its previous generation by 30%, still a respectable number. Most of the time, these numbers come from non-real-world benchmarks, so let's look at a table comparing the two cards in some real-world benchmarks.
Besides Metro: Exodus, these results are neck and neck. We get a real difference when Ray Tracing is turned on. Nvidia cards now also sport a feature called DLSS or Deep Learning Super Sampling; this allows the GPU to boost the performance from 30%-50% without a loss in image quality. With DLSS being supported in more games and game engines, it is hard to recommend the 6700 XT strictly on gaming performance.
*chart provided by the author
Gaming isn't the end all be all when it comes to declaring a graphics card better than another. For example, using these cards in a workstation for video editing, photo editing, or 3D rendering is a great choice. Regarding video editing, Puget Systems, a reputable computer builder specializing in creators' workstations, recommends sticking with Nvidia. Using Adobe Premiere, Nvidia GPUs see improved performance across the board than AMD. Take this with a grain of salt because that doesn't necessarily mean that the Nvidia GPU is physically better than the AMD. A lot of video CODECs are more compatible with Nvidia architecture than AMD. When it comes to 3D rendering, I am taking benchmarks from Blender, specifically the BMW and Classroom Render.
*chart provided by the author
Something that is quickly growing as a feature to look for GPUs is the streaming capability. Nowadays, everyone and their grandmother are streaming in some way, whether that is on Facebook, YouTube, or Twitch. GPUs play a significant role in that process; OBS (Open Broadcast Software) offers GPU encoding for streaming and recording to take a load off your CPU. Nvidia has leaned into this market and has launched a whole streaming suite that comes along with their cards. Their proprietary encoder NVENC (Nvidia Encoder) claims to free up resources on your computer to be able to play triple-A games while still streaming full-quality at 1080p. While these tend to be more than just claims, the RTX 3070 does have a mid-range performance compared to its bigger siblings.
AMD does have an encoder; while it does perform well compared to x264 with a lower performance CPU, it does not hold a candle to NVENC, and it seems like AMD knows that. It looks like AMD is focusing on getting more raw performance out of their cards and then concentrating on the extra bits later, whereas Nvidia is now trying to see what else they can do. Something to keep in mind with both of these encoders is that, if you are just streaming your camera to hang out, they will outperform the x264 encoder handily. So, if you are a streamer that likes the chat and occasionally plays some light games, both AMD and Nvidia are going to give you similar results.
Let's take a look at thermals and power consumption. For both cards, the TDP is around 220W under a gaming load. Of course, thermals are dependent on which version of the card you purchase. Still, for the gigabyte gaming OC model for each of these cards, the temperature averaged around 70℃, which is very respectable for both, so, if your primary concern is a quiet and cool machine, these cards will fit excellently.
If you are looking at these two cards for overclocking, they are not going to benefit noticeably. Pushing them both to their max overclock, which is unstable at best for both cards, you will see around a 10% gain in FPS. However, this may seem like a good size jump for these cards that already both perform well it won't make a real-world difference for you.
In terms of IO for both cards, they are relatively similar to most modern cards, with three display ports and one HDMI 2.1 port. If you are an aesthetic person and want to show off your balling PC to all your friends, both of these cards feature tons of different designs from the usual round-up of GPU manufacturers. Although, if we are just comparing the two "founder's" editions (I say founder's in quotes because AMD does not have a brand name for their internally produced cards), I will lean toward the RTX 3070. The big future-looking brick goes well with anything you put next to it, while the RX 6700 XT from AMD looks like it could have come out six years ago and not look timeless. Now, keep in mind that this is just a personal preference. The look of it doesn't affect the performance at all.
Conclusion
You can look at these stats all day long and still not make a decision, but ultimately these cards are both incredible feats of engineering, and now that the GPU shortage seems to be coming to an end, we should celebrate! You will enjoy playing new games and creating to your heart's desire no matter which one of these you choose. If you have made it all the way down here, I have one request of you. Please don't scalp or let your friends, family, coworkers, or even strangers scalp these cards; otherwise, we are going to have to keep talking about the "Great GPU Shortage" for years to come, and I, for one, want to buy a GPU at MSRP.
Up Next…
The image featured at the top of this post is ©Jimmy Tudeschi/Shutterstock.com.