It's an open secret that Amazon has entered the space race, with Jeff Bezos' latest venture being the space transportation venture Blue Ocean. However, Amazon has also been developing its answer to Elon Musk's Starlink and will be launching a satellite internet service as early as 2024!
Project Kuiper is Amazon's take on low-cost global internet access. Amazon has an expert R&D team that is working around the clock to launch over 3000 satellites to deliver broadband internet from space. But is this satellite internet venture going to be able to take on other wireless internet technologies like 5G? Find out as we take a closer look at Amazon's Kuiper vs. 5G. Which is Better? Let's see!
Amazon's Kuiper vs. 5G: Side-By-Side Comparison
| Feature | Amazon Kuiper | 5G |
| --- | --- | --- |
| What it is | Proposed satellite broadband internet service provider | Cellular networking technology |
| Primary use | Broadband internet access | Broadband internet access |
| Initial release | Under development | 2018 |
| Influential developers | Rajeev Badyal (President of Project Kuiper), Dave Limp (Senior Vice President Amazon Devices and Services), Jeff Bezos, Arianespace, United Launch Alliance, Blue Origin, Jarrett Jones (Blue Origin) | ITU,The Third Generation Partnership Project (3GPP) |
| Max uplink speed | unknown | ~1Gbps+ |
| Max downlink speed | 1Gbps (proposed) | 2Gbps |
| Latency | ~40ms | 1ms |
| Frequency bands | Ka-band (26 to 40GHz) | 800Mhz to 3GHz+ |
| Equipment required | Customer terminal (in development) | A 5G New Radio (5GNR) device |
| Locations available: | Worldwide | 70 countries (2022) |
Amazon's Kuiper vs. 5G: How Do They Compare?
5G and satellite internet are both great solutions for internet access as they do not require laying miles and miles of copper or fiber cable. Plus, customers can access the internet anywhere a signal is available. However, differences do remain that may give Kuiper the edge over 5G. Let's take a closer look:
Technology Used
Both satellite internet and 5G transmit internet data wirelessly, but 5G uses the grid of antenna that makes up the cellular network. Amazon's internet will rely on a constellation of over 3,000 satellites.
5G is a terrestrial technology that delivers its low-latency internet using licensed frequency bands between 800MHz and just over 3GHz. Data is traveling much shorter distances than the thousands of miles of the low Earth orbit satellites of Project Kuiper.
Satellite internet also faces the challenge of distance and signal absorption that must be overcome as the signal travels from the satellite to Earth. The user terminal likely has to include a low noise amplifier (LNA) that increases the strength of the signal.
Network Coverage
Amazon has said that Kuiper is designed to provide broadband internet access for inaccessible areas. By using satellites, anyone with Amazon's proprietary terminal can receive the signal anywhere on Earth that has exposure to the open sky. This means that Kuiper Internet can be accessed in the most remote and inaccessible locations, including places that lack cell coverage.
Internet Speed
Headline speeds for Amazon Kuiper are 100Mbps, 400Mbps, and 1Gbps for the three levels of its terminal. 5G mobile internet currently has real-world speeds of around 300 Mbps but is expected to deliver multi-gigabit connectivity.
Equipment Required for Internet Access
5G home internet is already available from mobile companies like T-Mobile and Verizon. They supply customers with a cellular router that can connect to the cell network to transfer data and broadcast internet connectivity via an integrated Wi-Fi router.
So far, Amazon has released images and details of its customer terminal which will connect customers with the satellite internet service. We don't yet know how devices will connect to the terminal.
Cost Comparison
5G mobile internet is competitively priced as many mobile network operators are seeking to compete with fixed-wired (cable/fiber) broadband companies. 5G mobile internet is usually no contract with no data caps or throttling.
Satellite internet is known for its high upfront costs. Amazon has reported that its standard terminal costs $400 to manufacture, which suggests that its service may be costly initially.
What is Amazon's Project Kuiper?
Project Kupier is Amazon's $10 billion satellite internet venture that aims to provide high-speed broadband internet to some of the world's most remote locations at low cost. The project led by the eminent tech executive Rajeev Badyal started in 2019 and aims to serve its first customers by late 2024.
Amazon's Satellites to Deliver High-Speed Internet
Operating as Kuiper Systems LLC, this subsidiary startup has the ambitious goal of launching more than 3,000 low Earth orbit (LEO) satellites to create a constellation that is capable of delivering broadband internet connectivity with speeds of up to 1Gbps.
Like its competitor Starlink, Amazon's Kuiper is seeking to leverage this vast network of satellites to close the digital divide and establish satellite internet as the solution to providing internet access wherever a customer is in the world. By using satellites, Amazon has leapfrogged the challenge of delivering fixed broadband connections to remote areas.
Simple Customer Terminal
Amazon's satellite internet is designed to be as simple as possible to access and use. The company has already designed three terminals that are used to exchange internet traffic with the satellite via a multi-gigahertz Ka-band radio frequency signal:
A portable terminal that can provide 100Mbps connectivity.
A standard-mounted terminal that delivers 400Mbps connectivity.
An enterprise terminal that provides 1Gbps speeds with high throughput.
So far, Amazon has said that the standard terminal costs $400 to manufacture, but there is no further information available on pricing.
Amazon Satellite Launches to Commence by 2024
Project Kuiper secured its FCC license to launch the satellites in 2020. However, there is one caveat: All of the satellites must be in orbit by 2026. This means that Project Kuiper will have to move quickly to launch all of their satellites, or else they will lose their license. The Kuiper team has secured key space industry partners to achieve this, including Jeff Bezos' space company, Blue Ocean.
What is 5G?
5G is the fifth generation of cellular networking technology. It was introduced by the Third Generation Partnership Project (3GPP) and ITU in late 2018 and is meant to be implemented between 2020 to 2030. This is the most advanced and innovative of the cellular networking generations, as it completely changes many aspects of cellular networking technology. 5G not only provides basic telephony and mobile internet, but also infrastructure and industrial applications such as the Internet of Things.
5G brings significant changes to the capabilities and operation of cellular networks. It uses a new type of radio technology called 5G New Radio (5GNR), with greater antenna density and enhanced capacity and bandwidth. Data rates are likely to increase to as much as 2 Gbit/sec once fully realized.
Full implementation of 5G connectivity will also see more of the radio spectrum made available for cellular networking and novel, open-access licensing arrangements. This will encourage a greater range of mobile network operators.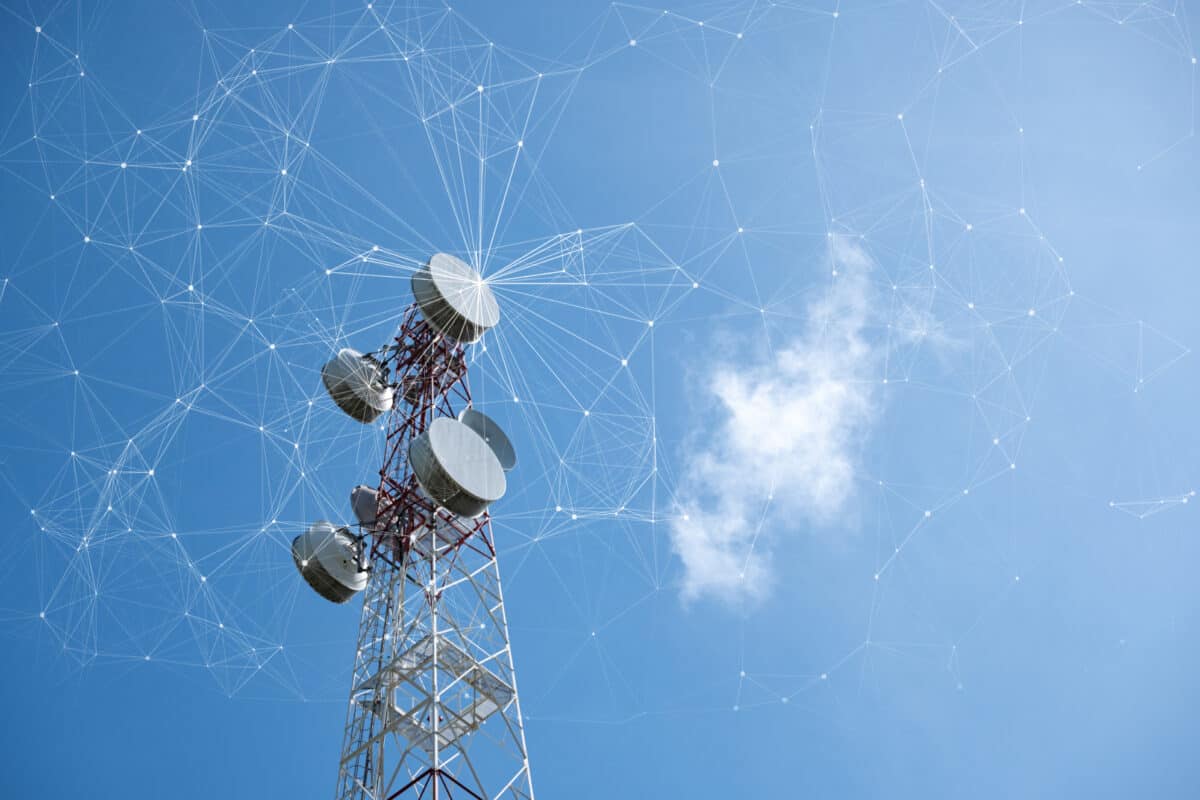 Need to Know Features of 5G
5G leverages a massive increase in antenna density to provide super-fast connectivity with multi-gigabit data rates. This technology is also heterogeneous and interfaces with other wireless technologies to offload data quickly.
5G has extremely low latency, making it able to support the most advanced automation and IoT applications. 5G also has a great deal of flexibility. Cellular traffic is streamed according to whether it is telephony, mobile internet data, IoT, or M2M data. This helps networks stay efficient.
Finally, infrastructure investments have been made to ensure that 5G networks maximize network capacity. This includes the development of private cellular networks.
Amazon's Kuiper vs. 5G: 4 Must-Know Facts
According to the FCC, more than 19 million Americans do not have access to broadband internet.
There are significant concerns from the aviation sector about the safety of 5G networking. This is because the powerful broadband cellular signal can interfere with sensitive flight instrumentation.
Project Kuiper is named after the Dutch astronomer Gerard Kuiper who named an asteroid belt in the far solar system.
The Ka-band (26.5 to 40) is used by many LEO satellites for data transmission. It has the advantages of having a wide bandwidth and throughput while its small wavelength keeps antenna components compact.
Amazon's Kuiper vs. 5G: Which is Better? Which Should You Use?
Amazon Kuiper is an ambitious project. The launch of several thousand satellites within a short period will be a major achievement for the company. However, with $10 billion of sunk costs and high manufacturing costs, this broadband internet solution may not be affordable for a while. It is also not even expected to be available until late 2024 at the soonest.
Conversely, 5G has the advantage of being rolled out as an advancement of a mature technology with historically low operating costs. For both technologies, major safety and environmental concerns persist, but both can provide a reliable wireless alternative to DSL, cable, and fiber.
The image featured at the top of this post is ©AlexLMX/Shutterstock.com.