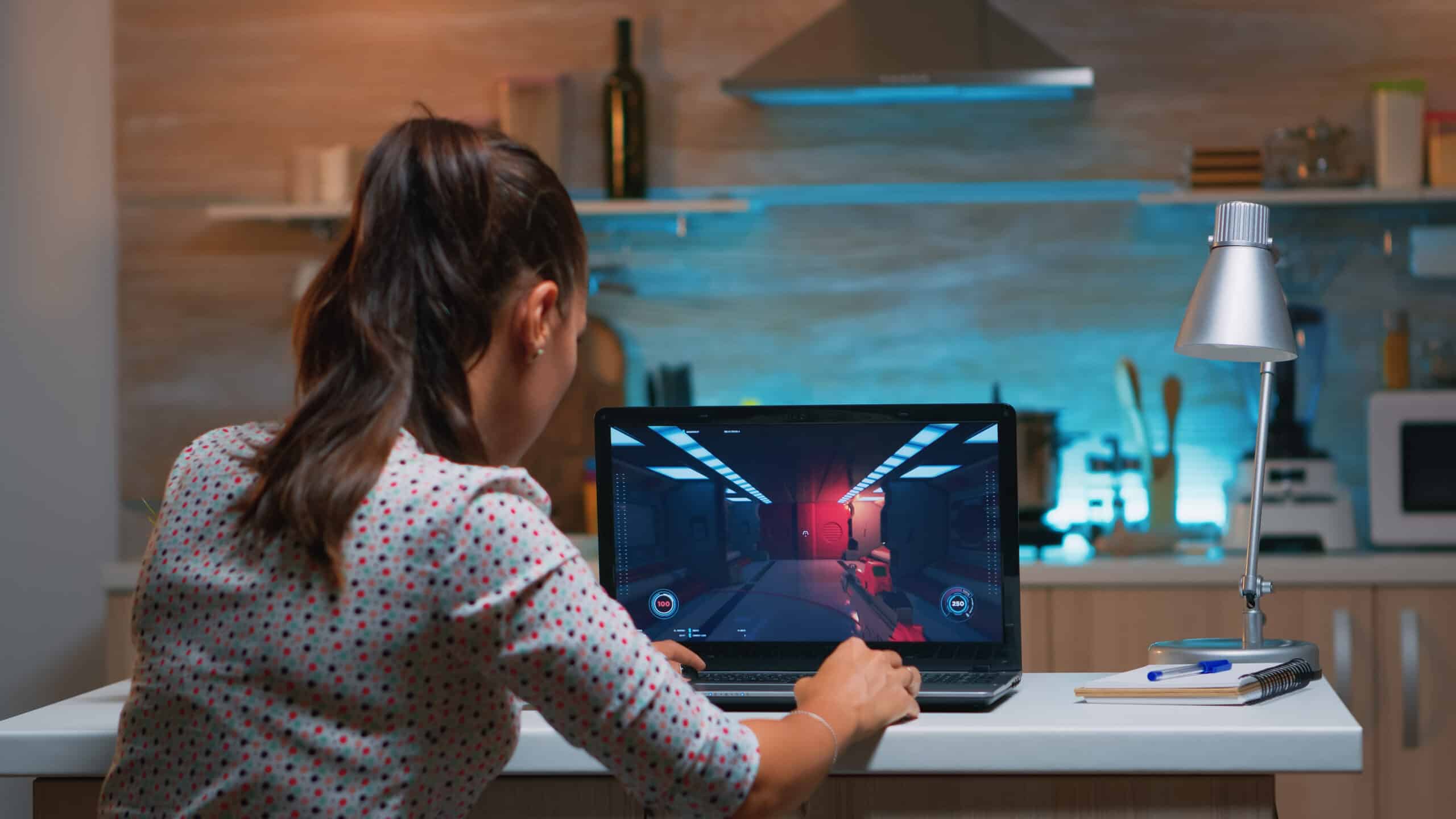 Alienware vs. Asus | 5 Facts You Must Know
Both brands offer laptops with the latest processors and features.
Alienware offers gaming laptops and PCs, while Asus has many products like monitors, motherboards, graphic cards, mice, keyboards, SSDs, etc. 
Asus have cheaper competitive products compared to Alienware. 
Asus also provides a great degree of customization in its products. 
When it comes to customizing a gaming PC, Asus products are the best.
Alienware vs Asus – which is the best? When it comes to building a custom PC or outstanding laptop for gaming or heavy-duty use, Alienware and Asus are two of the most popular brands. Both offer a wide range of parts and customizable options to choose from, as well as pre-built systems. 
Choosing the right brand for your computer is important to get value for your money. Alienware was founded in 1996, but Asus has been around since 1989 and has had a huge impact on the recent Market in terms of products. Both brands have a strong emphasis on gaming items, including motherboards and laptops.
Without further ado, let's jump into the comparison of Alienware vs Asus:
Alienware vs. Asus: Comparison Table
| | Alienware | ASUS |
| --- | --- | --- |
| Founded On | October 24, 1996 | 2 April 1989 |
| Founders | Alex Aguila, Nelson Gonzalez | T.H. Tung, Ted Hsu, Wayne Hsieh, M.T. Liao |
| Products | Laptops, Desktops, Keyboards, Mice, Monitors | Motherboards, RAMs, Laptops, Monitors, Projectors,  |
| Average Product Warranty | 12 Months (1 Year) | 12 Months (1 Year) |
| Supported Processors | Up to Intel 12th Generation, AMD 9th Gen | Up to Intel 12th Generation, AMD Ryzen. 7 5800X |
| Best Features | The Best Gaming Laptops | Best Gaming Motherboards, Rams, SSDs, Laptops |
| Total Market Share | 18.5 percent (Including Dell) | 6.5 percent |
| Revenue (2020) | 35 Billion Dollars | 412.8 Billion TWD |
| Country of Origin | United States of America | Taiwan |
Best for Gaming
Alienware m15 R7 Gaming Laptop
15.6" inch 240Hz 2ms QHD display
Intel Core i9-12900H
32GB DDR5 RAM
1TB SSD
NVIDIA GeForce RTX 3080 Graphics
Killer AX 1675i with Dell services
Windows 11 Home
We earn a commission if you make a purchase, at no additional cost to you.
What are the Key Differences? | Alienware vs. Asus
When we compare Alienware vs Asus, we can't neglect the key differences both brands have. These differences may help you which one is better for you. 
Customizability
Both brands offer customizability but if you are looking for a brand that offers more customization, then Asus is the way to go. Asus has a wide range of options to choose from when building your own PC. You can hand-pick every component that goes into your system from online stores, from RAMs to coolers.
On the other hand, Alienware only offers pre-configured systems, especially laptops. You can still upgrade some components and parts, but it's not as flexible as Asus when it comes to customizability. 
Compatibility
Alienware has limited compatibility since they deal with pre-configured products. The compatibility is also limited because the company was acquired by Dell and is no longer an individual entity. That's why the processors in most of the Alienware laptops are mostly Intel. 
Asus is an independent company that offers a wide range of compatibility. Even the latest Intel or AMD processors are compatible with their motherboards. If we talk about the other products like WIFI devices, mice, keyboards, and monitors, then Asus has no compatibility limit at all. You can use them with any device you have.
So, in this Alienware vs Asus comparison, the compatibility award goes to Asus. 
Key Products
Alienware is well known for its gaming laptops and unique designs. Among their laptops, X15 R2 and M15 R7 are the two most popular right now. The latest m17 R5 with AMD support is also gaining popularity because of its high performance. Alienware is also trying to focus on its other products, but other competitors like Asus are always a step ahead. 
Asus always focus on their product individually. The most popular products by Asus are Motherboards, Rams, and SSDs. Asus motherboards are considered the best motherboards for gaming and heavy-duty tasks. The Asus ROG (Republic of Gamers) is one of the best gaming motherboards you can find on the Market. 
Asus has also introduced the 2TB M.2 NVMe SSDs. And, it is on the top of the list of brands that introduced the folding screen laptops named ZenBook. Asus provides all the essential accessories from a single component to the whole system.
Design and Usability
The design and usability of Alienware vs Asus are significantly different. Both brands offer different designs, but both focus on providing a good user experience.
Their brands have their own signature designs. Alienware is well known for its out-of-world designs. They also offer in-system customizability like RGB, fans, kits, etc. When it comes to usability, Dell has remarkable features. 
Dell started a contract with EVAS (Electronic Vision Access Solutions) to provide services to special people with visual, physical, and hearing disabilities. These features are also available in Alienware computers.
Asus always focuses on user-friendly design with maximum performance output. Their signature hawk eye is present on their products. Asus products are designed to be compatible with every system. They have a "Start with People" slogan, which means their products are based on user experiences. 
Price Range
A price comparison of Alienware vs Asus is really needed to understand the user accessibility to the products. Alienware has a limited market as compared to Asus. Both companies have low-priced to high-priced products.  
Alienware products range in price from $1500 to $5,000, especially laptops. These products are designed for gaming and high-end usage, so their prices are higher compared to other products in the market. Alienware also focused on the quality of the product and included the best possible material. 
On the other hand, prices for Asus devices begin at less than $100 (like the Asus WIFI 6) and can go as high as $9000, which is a significant amount of money. Because Asus sells such a wide selection of items, their pricing is all over the place.
Performance 
When it comes to performance comparison between Alienware vs Asus, it is really a tough call. Both companies have competitive products. However, if we compare the major product like laptops, Asus outranks Alienware.
Alienware has amazing gaming laptops offering high performance, but Asus laptops are highly customizable and can support all the latest products, from SSDs to RAMs. This allows users to add more hardware to increase performance. 
Additionally, in comparison to Alienware motherboards, Asus motherboards support a greater number of features. These motherboards support CPUs of the current generation, including the 12th, and offer a great degree of customization.
ASUS ROG Strix Scar 15 (2022) Gaming Laptop, 15.6" 300Hz IPS FHD Display, NVIDIA GeForce RTX 3070 Ti,Intel Core i9 12900H, 16GB DDR5, 1TB SSD, Per-Key RGB Keyboard, Windows 11 Home, G533ZW-AS94
PEERLESS PROCESSING POWER - Speed through laptop gaming, streaming, and creating with the 12th Gen Intel Core i9-12900H Processor (6 P-cores and 8 E-cores) with 24M Cache and up to 5.0GHz clock...
RTX REALISM. IT'S ON - This Windows 11 gaming laptop is equipped with the GeForce RTX 3070 Ti laptop GPU with a max TGP of 150W and ROG Boost up to 1460MHz, to give you the most realistic ray-traced...
ROG INTELLIGENT COOLING - The SCAR 15 takes cooling up to a notch, adding premium Thermal Grizzly liquid metal, Arc Flow fans, and 0dB Ambient Cooling
LIGHTNING FAST VISUALS - See everything with a swift 15.6" FHD/300Hz IPS type display and 3ms response time
MUX SWITCH BOOST - A MUX Switch lets the GPU communicate directly with the display, increasing performance and decreasing latency
We earn a commission if you make a purchase, at no additional cost to you.
Alienware vs. Asus | Overview
There are many factors that differentiate Alienware vs Asus. The most common are their products,  design, usability, price range, and performance. 
Alienware
Alienware was founded in 1996 and is currently working under Dell. Since 2002, Dell had entertained the idea of purchasing the Alienware company, but it wasn't until March 22, 2006, that the corporation officially committed to doing so. 
The main focus of Alienware is to produce high-end gaming laptops and PCs. A variety of laptops are available, ranging from 11.6 inches to full-size laptops of 18 inches. The laptops and PCs manufactured by Alienware are also known for their unique designs.
Asus
In terms of age, Asus has a much longer history than Alienware. From 1989 until the present, they have had a vast history. Asus aimed to provide users with top-quality motherboards for desktops and PCs. 
Now the Asus market has broadened, as the company produces everything from graphics cards to laptops. While keeping the user requirements, ASUS manufactures gaming motherboards considered among the best in the industry. 
Alienware vs. Asus | Which One Is The Best?
No doubt, when it comes to selecting the best company, Asus is a clear winner. They provide an array of products at different price points to satisfy all types of users. Not to mention, the degree of customization that Asus offers is unrivaled.
It is possible to find every component you need to create an ultimate gaming machine. Because in this war of Alienware vs Asus, Alienware doesn't provide such features, it lost today's battle.
Next Up…
Check out this content: