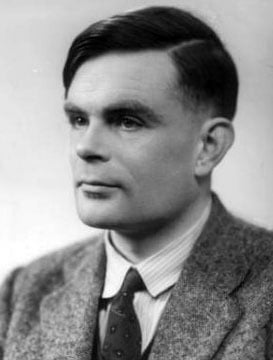 Key Points:
Alan Turing is best known for his 1936 paper "Turing Machine" that explained a theoretical device that could manipulate symbols according to rules.
Turing aided in decoding encrypted messages intercepted by the Allies during

WWII which were thought

to have

shortened the war in Europe by two years and saved up to 14 million lives.

Turing's work on the Entscheidungsproblem led him to invent a universal computing machine which encapsulates the fundamental principles of computers.
Who Was Alan Turing?
Alan Mathison Turing was an English mathematician, computer scientist, codebreaker and philosopher known for his Turing Test, an imitation game. He is best known, however, for his 1936 paper on the "Turing Machine," which defines the conceptual framework of a theoretical device that manipulates symbols according to rules.
Turing was highly influential in the development of theoretical computer science, providing a formalization of the concepts of algorithm and computation with the Turing machine, which can be considered a model for a general-purpose computer.
Quick Facts
Full Name

Alan Turing

Birth

June 23, 1912

Death

June 8, 1954

Net Worth

NA

Awards

Children

None

Nationality

English

Place of Birth

London, United Kingdom

Fields of Expertise

["Mathematics","Computer Science","Philosophy","Cryptanalysis","Artificial Intelligence"]

Institutions

University of Cambridge

Contributions

Turing Machine
Though he was born in Maida Vale, London, Turing grew up in southern England. He graduated with a degree in mathematics from King's College at Cambridge University and published an unprovable theorem demonstrating that some mathematical questions can never be answered by computation. At the same time, he set out and proved the halting problem for computer programs to be undecidable: not solvable no matter how much they are interrogated.
In 1938, Alan Turing graduated from Princeton University with a Ph.D. in mathematics. During World War II, he worked for the British Government Code and Cypher School at Bletchley Park, where he led an entire division dedicated to German naval cryptanalysis.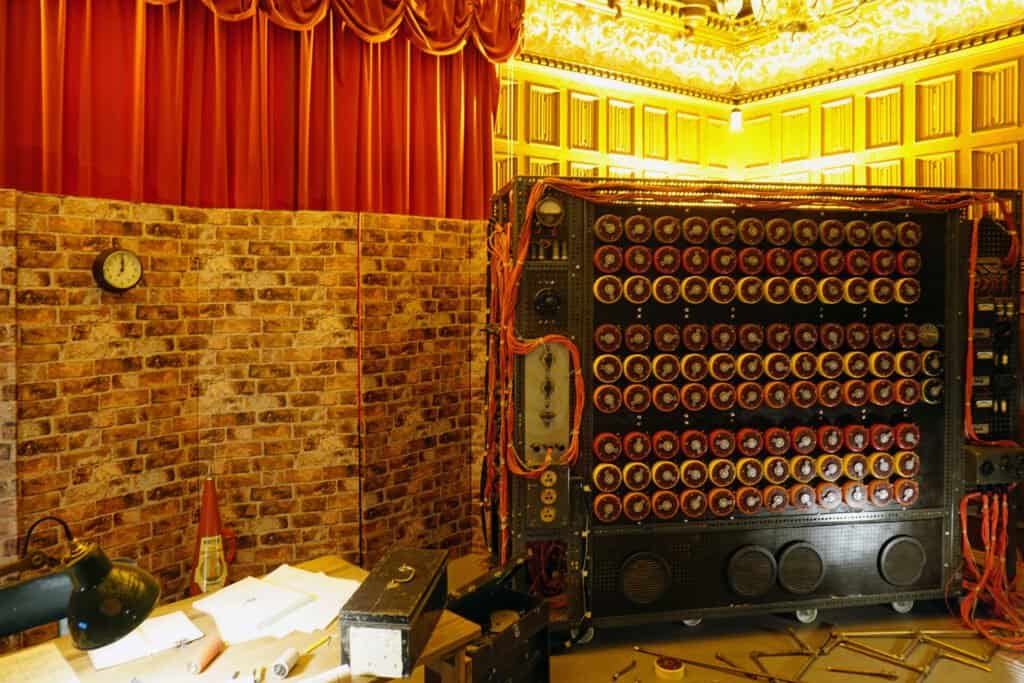 Despite his father's initial protestations, Turing learned to program and became a pioneering code-breaker. He was credited with speeding up the breaking of German ciphers during WWII by collaborating with Polish cryptographers who had designed an electro-mechanical machine, the "bombe," which could potentially crack Enigma code quicker than hand codes. WWII was won due to encrypted messages intercepted by the allies, which were decoded by Turing. It is thought that this shortened the war in Europe by two years and saved up to 14 million lives.
After the war, Turing worked at the National Physical Laboratory and proposed a design for what he called the Automatic Computing Engine (ACE)
Turing's first full-time scientific and engineering role was as a member of the secretariat of the Physical Sciences Subcommittee. He soon transferred to Max Newman's Computing Machine Laboratory at the Victoria University of Manchester, where he helped develop early computer prototypes called 'Manchester machines'.
Turing became interested in mathematical biology, and joined with William Ross Ashby to found a mathematical biology research group named 'The Ratio Club', for which Turing proposed his new theory on morphogenesis.
Despite these accomplishments, he was only recognized in his home country for much of his work because it was covered by the Official Secrets Act.
Early Life
Alan Turing, the English scientist was born on June 23, 1912, in Maida Vale. At a young age he showed signs of high intelligence to some of his teachers like those at the well-known independent Sherborne School but many did not particularly respect him save his family.
When Turing attended Sherborne at 13 years old he became especially interested in math and science. After finishing his studies at Sherborne, Turing enrolled in Cambridge to study mathematics and was elected a fellow upon graduation.
Turing in 1936 delivered a paper, "On Computable Numbers, with an Application to the Entscheidungsproblem," which introduced the idea of a machine (later called Turing Machine and then Modern Computer) capable of computing anything that can be computed.
Over the course of two years, Turing studied math with professors at Princeton. After receiving his Ph.D., he returned to Cambridge and then took a temporary position in 1938 with an organization dedicated to code-breaking called the Government Code and Cypher School. 
Turing was extremely intelligent and explained his ideas in a way that everyone could easily understand. By the age of 24, he started working on cracking the Enigma Code, which turned out to be more difficult than anticipated but by 1939 had broken both the German Naval and Air Force codes. 
His work with code-breaking led to him being recruited as an Enigma Code breaker for the Government Code and Cypher School at Bletchley Park — which became like a family too him.  
Turing also helped design a machine called Bombe that could find settings that were most likely to produce messages with certain characteristics by searching through all possible settings. This enabled the breaking of many German ciphers including those used by Hitler's headquarters. 
Career 
Cryptanalysis and Bletchley Park
World War II was a time of great upheaval and espionage work. Turing himself performed as a codebreaker at center at Bletchley Park as well as creating groundbreaking advances in cryptanalysis. Turing's contributions were not limited to one area of code-breaking; he also published two papers on mathematical approaches to breaking codes, a contribution that proved so valuable that the GCHQ delayed releasing it for 50 years.
Turing began working for the National Physical Laboratory during World War II, and quickly set out to make significant contributions there.  One of his most notable achievements at the time was designing the Automatic Computing Engine; he then made forward-thinking plans that would come to be stored-program computers, which now dominate in maths calculations across three centuries. 
Though a complete version of the ACE never materialized, its concept has been used as a model by tech corporations worldwide for several years, influencing the design of the English Electric DEUCE and American Bendix G-15 — credited by many in the tech industry as the world's first personal computer — among other computer models.
Turing continued his life of intellectual pursuits, holding various high-ranking positions in the math department and computing lab at the university over a number of years. Interested in the effects of technology on human behavior, it was in 1950 when Turning first addressed the topic in his article "Computing Machinery and Intelligence." To explore this philosophical question, he proposed an experiment known as the "Turing test" — which was a sort of imitation game. The goal of this imitation game  is to examine whether or not a computer can be made intelligent enough to fool a person into thinking they are going head-to-head with another human being.