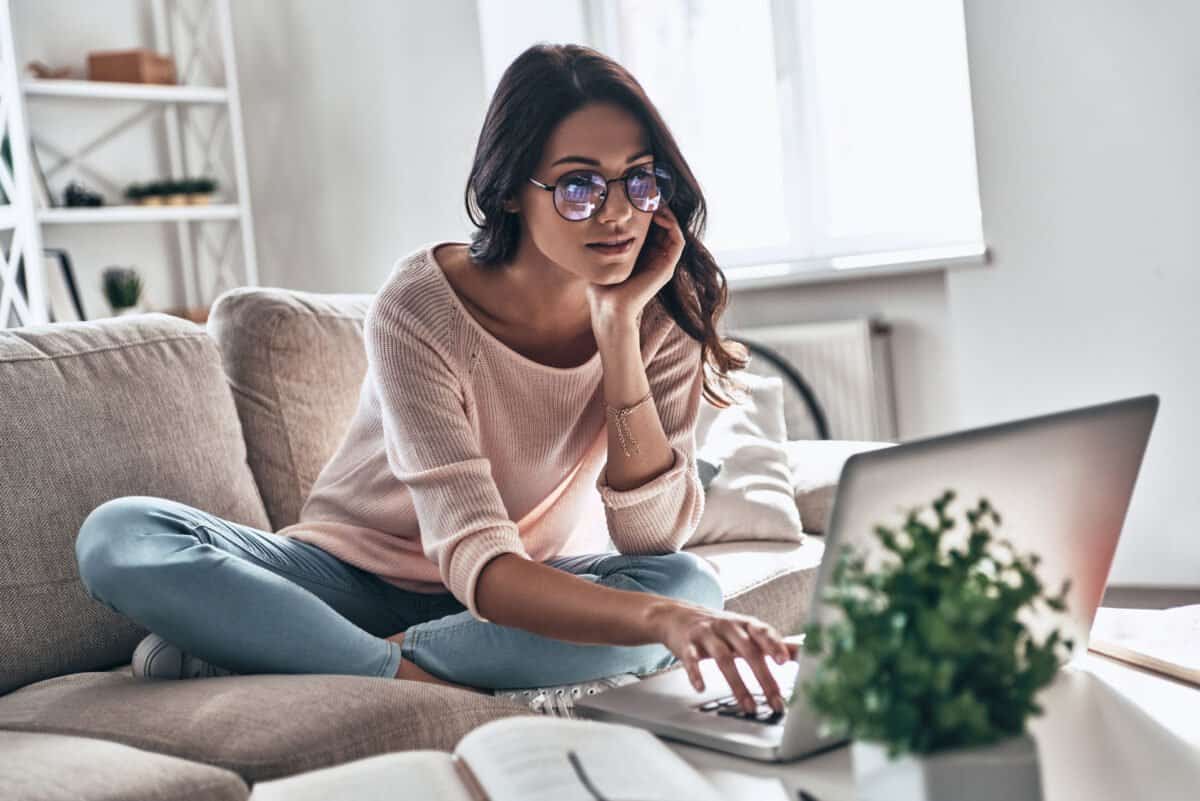 Key Points
Adobe is a well-known software company founded in 1982 by former Xerox employees John Wardock and Charles Geschke.
Adobe has developed software for many different industries and niches, but they are most well-known for their graphic design programs Photoshop, Illustrator, and InDesign.
Their Flash and Acrobat programs were also pre-installed or necessary components on most computers for many years.
Adobe is a popular software company which was founded in 1982 by John Wardock and Charles Geschke who were formerly employees of Xerox. The founders originally intended to develop a programming language that would translate computer images and text to print. One of its earliest inventions was Postscript, desktop publishing technology, of which Apple and Microsoft were amongst the first clients. However, the company has since come a long way and is now best known for its design, printing, and publishing software.
Read on to explore the full history of Adobe and discover how it has grown throughout the years.
Quick Facts
Year Founded

1982

Founders

John Warnock, Charles Geschke

Industry

Computer Software

Headquarter

San Jose, California

Key People

John Warnock, Marva Warnock, Charles Geschke,

Notable Products

Adobe Acrobat, Premiere Pro, Photoshop, Creative Cloud

Website

https://www.adobe.
The History of Adobe: What to Know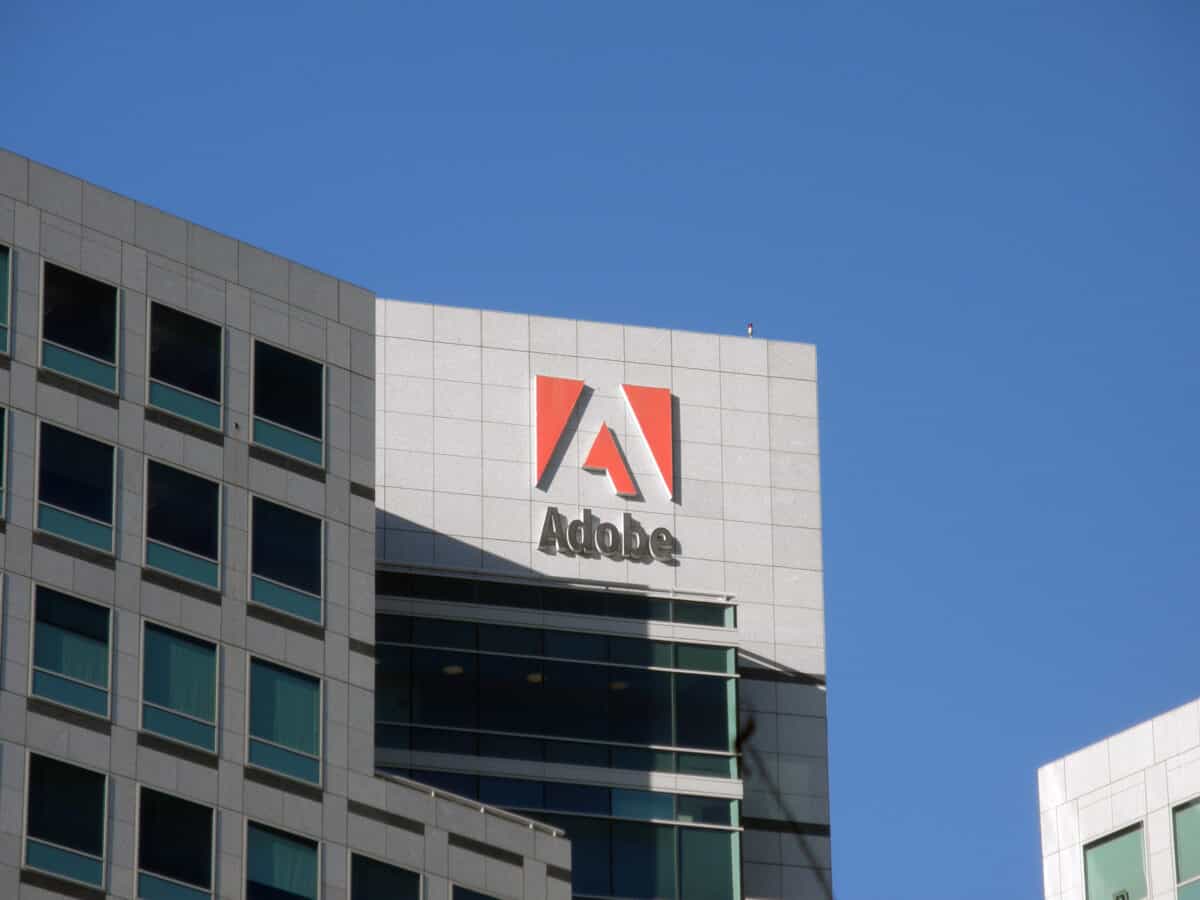 Adobe is a leading developer of desktop publishing software. It was founded in 1982 by John Wardock and Charles Geschke, former employees of Xerox. It was named after Adobe Creek, a place in Los Altos, California, and its headquarters are in San Jose, California. The founder's idea was to develop a programming language that would translate computer images and text to print. They developed a desktop publishing technology known as Postscript, which became a huge success. Apple was the first company to acquire a Postscript license a year after its launch.
Two years later, Apple incorporated Postscript for its Macintosh-compatible laser-writer printer. Initially, the company specialized in creating and publishing software of graphics, multimedia video, illustration, photography, and print. However, the introduction of other software and new applications for creative work, such as Adobe Illustrator, Photoshop, and Adobe Acrobat (PDF), has seen the company expand tremendously and grow its sales.
The company has since come a long way. Industry analysts have named it a leader in 40+ categories such as digital experience platforms, content management systems, customer analytics, CRM lead management, digital commerce, enterprise marketing software suites, and more.
The Founding of Adobe: How it Happened
John Wardock and Charles Geschke developed the idea while working at Xerox. They developed a programming language that would describe objects' precise shape and position on a computer-generated page. The language, later named Postscript, described objects in mathematical terms without reference to any computer or printer. When Xerox declined to bring the desktop publishing technology to the market, the duo decided to start their own business to introduce the technology to do it.
Adobe Through The Decades
1982-1990
After founding Adobe, one of its early inventions, the Postscript became a huge success. Apple and Microsoft became its first clients, incorporating Postscript in their operating systems. Following the massive success in Postscript, the company started to develop different types of fonts. The company reported making $100 million in printer software and font licensing a year later. Soon after, the company disagreed with Apple on the type of licensing fees, causing font wars in the late 1980s. During this time, the company was still focused on new desktop software development, and in 1987, it introduced Adobe illustrator—a vector-based program for creating posters, logos, designs, and other artworks. It also established an international presence in its European subsidiary.
In 1989, the company introduced an image manipulation software application known as Photoshop, which became a successful and popular Adobe program worldwide.
1991-2000
The company continued to put more effort into developing applications for creative work, and in 1991, Adobe Premiere was introduced in the market. The tool took the design to the next level by enhancing motion graphics, multimedia production, and video editing. In 1993, the company introduced Adobe Acrobat (PDF) to enhance the viewing of digital publishing and simplify file sharing for different computer systems.
In 1999, the company released a professional software publishing package, InDesign, which boosted its sales to more than $1 billion—the first since its launch.
2001-2010
Adobe continued driving incredible innovations and added many other applications through a series of acquisitions. In 2003, the company released Adobe Creative Suite that unified the brand b putting all software together. In the same year, the company rebranded Adobe Premiere to Adobe Premiere Pro and purchased audio recording and multitrack software recording Cool Edit Pro. It was later renamed Adobe Audition and included in Creative Suite.
In 2006, the company became the first commercial enterprise to receive three Platinum certifications globally. From the United States Green Building Council USGBC, under the Leadership in Energy and Environmental Design LEED -Existing Building Program for its facilities in San Jose.
In 2008, the company released Adobe Media Play which became a major competitor for Apple iTunes and Windows Media Player. Adobe Media Player allowed users to play audio and video files on computers and was adopted by several TV networks to deploy television shows over the internet. In 2000, Fortune named Adobe among the best 100 companies to work for n America.
2011-Present
In the wake of Cloud technology, the company released its first version of Adobe Creative Cloud—a set of tools for web publishing, design, and video production. There were more acquisitions, development of creative applications, and partnerships in the following years. In October 2018, the company officially changed its name from Adobe Systems Incorporated to Adobe Inc. Adobe Inc has gained industry recognition and was chosen as one of the Blue Ribbon Companies by Fortune. Today the company has over 24,000 employees worldwide, and by the end of 2020, it reported its 2020 fiscal revenue of US$12.87 billion. 
What Are the Most Important Inventions from Adobe?
Adobe Acrobat
Adobe Acrobat was first released in 1983. It was designed to deliver the image from the design software to a digital document and allow you to view the original form of text and graphics electronically when it's saved as Acrobat or PDF. Today, more than five million organizations around the world rely on Acrobat DC to create and edit PDFs, convert them to Microsoft Office formats, and so much more. Acrobat DC has helped facilitate collaboration and keep business going for teams working remotely.
Adobe Illustrator
Adobe illustrator was released in 1987. It was a design and illustration software program that enabled users to create high-quality line drawings. It later became popular among graphic designers, desktop publishers, and technical illustrators. Adobe Illustrator was originally developed for Apple Macintosh. Today it has become the industry standard app for creating icons, drawings, and complex illustrations.
Premiere Pro
Adobe Premiere Pro was brought to the market in 2003 to replace Adobe Premiere. It was designed for professional high-quality video editing, importing video, audio, and graphics. Adobe premiere featured nonlinear editing, graphics, and special effects. Over the years, Premiere Pro has introduced new and enhanced features for creating incredible videos fast. Users can import and edit, add effects, and export footage to any destination.
Photoshop
Photoshop was introduced in the market in 1988 by Thomas and John Knoll. Its launch was a big moment for the company, and it soon became the most popular and successful Adobe program worldwide. It was designed for image editing and provided users with a complete toolbox for editing, creating, and manipulating images. The software has since become the industry standard for graphics editing and digital art as a whole.
Creative Cloud
Adobe Creative Cloud was released in 2003. It was designed to put all the company's software together to unify the brand and consistently update the programs. Today, Creative Cloud is a collection of 20+ apps for photography, video, design, web, UX, and social media — plus integrated essentials like color palettes, font families, and the power to collaborate with anyone, anywhere.
How Does Adobe Make Money?
The company makes money by selling software for creative content and marketing purposes, focusing on user experience. The company's products are offered as a subscription and through licenses. Over the years, the company has made money through Adobe Illustrator, Photoshop, Adobe Premiere, Adobe Acrobat, Adobe Media Player, and Creative Cloud.
Adobe Acquisitions
Adobe has also made a number of successful purchases — including Macromedia, and Omniture. Let's take a closer look at them below.
Aldus Corp, 1994
Adobe acquired Aldus, the maker of PageMaker desktop publishing software.
Macromedia, Inc., $3.4 Billion, 2005
Macromedia was a graphics, multimedia, and web development software company. Its products Flash, Contribute, ColdFusion, and Dreamweaver—a web design tool were later added to the Adobe Creative Cloud.
Omniture, Inc., $1.8 Billion, 2009
Omniture was an online marketing and web analytics company. Its products were incorporated into the Adobe Marketing Cloud.
Magento, $1.68 Billion,2018
Magento is an open-source e-commerce service provider.
Marketo, 2018
Marketo is a software company that develops and sells marketing automation software.
Allegorithmic, 2019
Allegorithmic is a 3D texturing company.
Workfront, $1.5 Billion,2020
Workfront develops web-based work management and project management software.
Frame.io, $1.275 Billion,2021
Frame.io is a cloud-based video collaboration platform.
Adobe Notable Controversies
Customer Data Breach, October 3, 2013
The company revealed the stealing of sensitive and personal data of 2.9 million users through a security breach that included encrypted card information. The company later admitted that a significant security breach occurred with the attackers gaining access to the IDs and encrypted passwords of over 38 million users. However, a password security firm faulted the company for failing to use best practices to protect the passwords. Another security firm also showed that Adobe's encryption method was weak and permitted the recovery of a lot of information with little effort.
Cancellation Fees, April 2021
The company received heavy criticism after a customer shared in a tweet that they had been charged a $ 291.45 cancellation fee for their Adobe Creative Cloud Subscription. May other people shared their cancellation fee charges, which ruffled up the users, with the majority campaigning against Adobe cloud and advocating for alternatives or piracy.