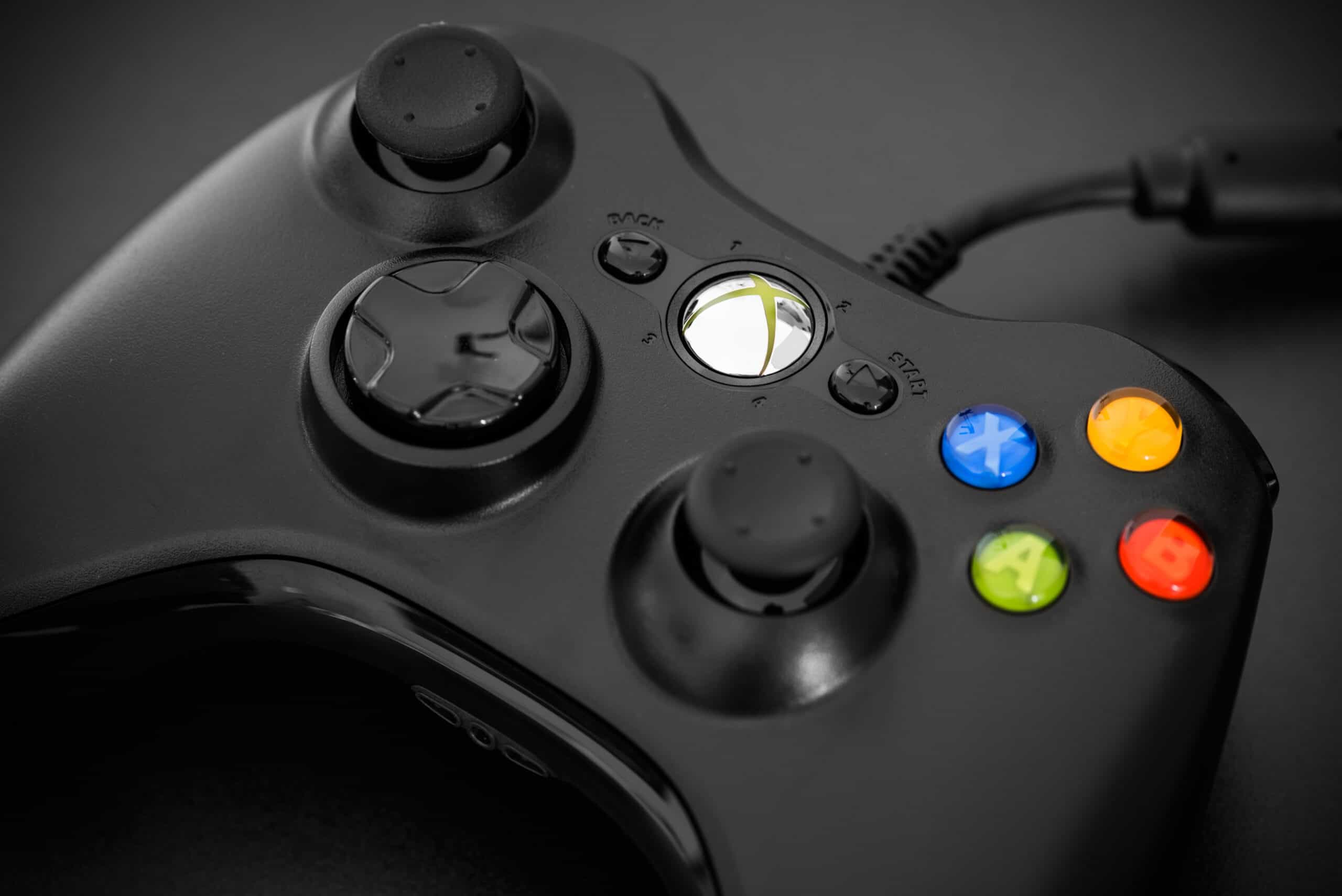 Sandbox games are one of the best genres of video games because they drop you into an open world and let you fully explore it. Sandbox games were certainly not new to the Xbox 360 era of consoles. However, many new games used the concept because of the more powerful hardware.
Since the Xbox 360 had so many sandbox games, it is impossible to list them all. So, this list only includes one game in a series, even if there were more released on the Xbox 360. For instance, there were multiple Assassin's Creed and Grand Theft Auto games on the Xbox 360. Several of these could easily make the list, but we narrowed it down to the best of each.
1. Grand Theft Auto V
Grand Theft Auto V - Xbox 360
The biggest, most Dynamic and most diverse open world ever created and now packed with layers of new detail
Grand Theft Auto V blends storytelling and gameplay in new ways as players repeatedly jump in and out of the lives of the game's three lead characters, playing all sides of the game's interwoven story
Grand Theft Auto V also comes with Grand Theft Auto Online, the Dynamic and ever evolving Grand Theft Auto universe for multiple players
We earn a commission if you make a purchase, at no additional cost to you.
Grand Theft Auto 5 is the definitive Xbox 360 sandbox game. Although it came out at the end of the Xbox 360 life cycle, it managed to be one of the most groundbreaking games released for the console.
It is such a momentous game that it recently got a re-release on the Xbox Series X and Playstation 5. While the Xbox 360 version of the game is now very dated, it still stands above every other game on this list.
Grand Theft Auto 5 continues the same premise from previous games in the series. However, this new iteration lets the player take control of three unique characters, all with vastly different backstories. There is also an online multiplayer mode that lets players create their own in-game character.
The game takes place in the fictional city of Los Santos, San Andreas. Los Santos is meant to resemble Los Angeles closely. There is also a largely rural part of the map known as Blaine County. This enormous map is full of action that has enough to keep players' attention for literally years.
2. The Elder Scrolls V: Skyrim
The Elder Scrolls V: Skyrim - Xbox 360
Skyrim reimagines the open world fantasy epic, pushing the game play and technology of a virtual world to new heights
Play any type of character you can imagine, and do whatever you want; the legendary freedom of choice, storytelling
Skyrim's new game engine brings to life a complete virtual world with rolling clouds, rugged mountains and ancient dungeons
Choose from hundreds of weapons, spells, and abilities; the new character system allows you to play any way you want, contains the premium map
We earn a commission if you make a purchase, at no additional cost to you.
When The Elder Scrolls V: Skyrim first came out, it changed how people thought about sandbox games. There were plenty of sandbox games at the time, but many were plagued with expansive maps filled with nothing to do. Players would also spend long periods just trying to traverse the maps.
In Skyrim, players still had to spend quite a bit of time traveling, but the world was incredibly well-detailed and filled with things to do. It was so loaded that one of the game's selling points was that it contained 300 hours of gameplay. While that number may be slightly inflated, it is pretty accurate if you want to do everything in the game.
Although it is the fifth game in the series, it is many gamers' first point of entry as its predecessors weren't nearly as popular. Unfortunately, its popularity came as a double-edged sword as it is now over ten years old and there has yet to be a sequel. However, you can still play Skyrim on nearly any console, including Switch and PSVR.
3. Red Dead Redemption
Red Dead Redemption: Game of the Year Edition - Xbox One and Xbox 360
The Dead Eye targeting mechanic, allowing the player to slow down time for shot accuracy
Expansive open-world gameplay set in the final years of the American Wild West.
Massive play area filled with NPCs, made up 3 unique regions composed of towns and outposts filled with varying characters
Morality system based on honor and fame generated by the players actions throughout the game.
Western themed mini-games including showdowns, gambling, hunting bounties, cattle herding and five finger fillet
We earn a commission if you make a purchase, at no additional cost to you.
This one takes a while to get you invested. However, once you get through the beginning, the action quickly picks up, and you get sucked into the story. Very few games manage to grab the player in the way that Red Dead Redemption does.
With that said, it is not perfect, and one of the biggest problems is that the world is vast but scarce. The game takes place in the western United States, including fictionalized states that border Mexico. Quite a bit of the game also takes place in Mexico. However, there is little to do between towns and settlements beyond fending off robbers.
But this game isn't about the map so much as the story. The main character, John Marston, is trying to turn from a life of crime but faces problems every step of the way. The game also depicts the end of the wild-west, which plays into the game's heartbreaking conclusion.
4. Mafia II
Mafia II Collector's Edition -Xbox 360
The writing team from Mafia I returns to deliver another powerhouse script that portrays a tale of survival, camaraderie and the pitfalls of pursuing the American Dream
Collector's Edition extras: collectible brushed metallic SteelBook hard case, hardcover art book, Mafia II orchestral soundtrack, map of Empire Bay and the Made Man Pack (in-game downloadable vehicle...
Players will be immersed in the Golden Era of America as Mafia II features tracks from some of the era's most influential artists
Take part in car-to-car gunfights, hand-to-hand combat and gunplay, forming an intense and exciting experience
2K Czech's next-generation engine, allows gamers to travel from outdoor environments to intricately designed interiors without the need for loading times
We earn a commission if you make a purchase, at no additional cost to you.
Mafia II is a fitting sequel to the original Mafia: City of Lost Heaven that launched on the PC before getting a console port. The game sees the main character, Vito Scaletta, return home from World War II only to get tangled up with the Sicilian mob.
The game takes place in Empire Bay, a blending of major American cities in the 1940s and 1950s. Its gameplay is similar to Grand Theft Auto but a bit stricter, as speeding will attract the attention of authorities.
Unfortunately, the map is also a bit underwhelming compared to other sandbox games, as it isn't very large and has nothing for you to do outside of the main missions.
However, Mafia II contains the perfect story of the Italian immigrant who gets tangled with the mob. Vito is visibly troubled by the end of the game and must choose between his family and what he feels is right.
5. Watch Dogs
Watch Dogs - Xbox 360
HACK THE CITY: Control the city's infrastructure, in real time, with Aiden's cell phone. Trap your enemy in a 30-car pileup by manipulating the traffic lights. Stop a train, and then board it to evade...
SEAMLESS MULTIPLAYER EXPERIENCE: Discover a new level of interaction, cooperation and confrontation between players thanks to a brand new multiplayer game system that links the single and multiplayer...
DYNAMIC NAVIGATION: Watch_Dogs gives you the ability to not only use the city's ctOS to your advantage, but the streets as well. In real-world Chicago, cut through one of the buildings or climb to the...
HIGH OCTANE DRIVING: Get behind the wheel of more than 65 vehicles bursting with horsepower to explore the massive city while completing missions. Ubisoft Montreal partnered with Ubisoft Reflections,...
We earn a commission if you make a purchase, at no additional cost to you.
Watch Dogs is the only game on the list that launched on the same day on the Xbox 360 and Xbox One. This also means that the game is the most recent release on the list, which is very noticeable.
Unlike many other sandbox games for the Xbox 360, Watch Dogs packs in a lot to do and explore with side quests and mini-games. In addition, the game takes place in a somewhat dystopian depiction of present-day Chicago. The game's overarching theme is using technology and hacking as your main weapon.
Although Watch Dogs wasn't the first to use these concepts in a video game, it definitely perfected them. This leads to a great game; different from anything else created before it. The use of hacking allows the player to take over many in-game elements, which creates a unique opportunity to be covert or boisterous.
6. Just Cause 2
Just Cause 2 - Xbox 360
Multi-point vehicle movement: Every vehicle has multiple points inside and out to move between in real-time, not cut scenes, jumping between multiple positions on a single vehicle or to other...
Air, land, water and underwater: Just Cause 2 delivers action everywhere from 500 feet above to 50 feet below through jungles, snowy mountainside, deserts, cities and more, with over 600 square miles...
Nearly endless and open-ended game-play: From deep missions to small jobs, to free exploration, players follow the route they want when they want.
Grapple nearly everything within 200 feet, including enemies. Progressive destruction - vehicles, building, enemies, and landscape. Pull off amazing stunts with Rico's re-designed parachute.
Weapons galore: Single and dual handed weapons, rocket launchers, grenade launchers, explosives, and vehicle mounted weapons.
We earn a commission if you make a purchase, at no additional cost to you.
Just Cause 2 is arguably the best game in the Just Cause franchise. The game takes place on a fictional island in Southeast Asia where the main character, Rico, must fight to overthrow the dictator and his regime.
Like its predecessor, the game sees its main character destroy government property in an attempt to seize control. To do this, the player must explore an enormous map that dwarfs most of the others on this list.
However, it does not compromise on quality, as the world is well-detailed and packed with things to do. The most significant change in the sequel is the "Chaos System," which relies on destruction to garner points and, in turn, progress through the game's story.
7. Saints Row The Third
We earn a commission if you make a purchase, at no additional cost to you.
The Saints Row series was seen as a bit of a ripoff of Grand Theft Auto. But much of that sentiment changed when the third game came out. Although it still shares many similarities with other sandbox games, nothing can compete with the crazy antics of Saints Row The Third.
Unlike its predecessors, the third game takes place in the fictional city of Steelport, which is overrun with several gangs. The main player is a customizable character that leads the Third Street Saints to take control of the city in an over-the-top fashion.
To take control of varying districts, you must complete both main missions and sidequests that include tasks like insurance fraud. Although the map is not gigantic, it seems like the main missions always start far away from where the previous one ended.
8. Bully: Scholarship Edition
Bully: Scholarship Edition (Xbox 360)
New Content: 8 new missions, 4 new classes, hilarious new characters, added two-player mode, new un-lockables, new rewards and achievements.
Variety: With 82 missions, 45 lessons, loads of mini games and collectibles, Bully provides over 30 hours of entertainment.
Characters: Over 100 voiced characters to socially interact with among several social groups: jocks, nerds, preppies, greasers, teachers, townies, carnies and of course girls.
Choice: You're in charge. Decide whether you have a positive or negative effect when interacting or accepting missions
you can say hello to fellow classmates or deliver mean wedgies.
We earn a commission if you make a purchase, at no additional cost to you.
Bully: Scholarship Edition is actually a re-release of the controversial Bully game from the previous console generation. This version remains faithful to the original with some additions, such as classes, missions, and NPC dialog. Playing the game today, however, can be annoying since it has so many loading screens compared to modern games.
The game's main character is Jimmy Hopkins, who gets sent to Bullworth Academy, a boarding school for troubled kids. The game's map includes the school's campus and neighboring towns, which open up as the game progresses.
As Jimmy, you must complete various missions while balancing your class schedule. Bully: Scholarship Edition shares the same developer as Grand Theft Auto, so much of the game's setup is similar. However, you cannot drive a car, and the weapons are very limited.
9. L.A. Noire
L. A. Noire
Solve a variety of cases across the desks of Patrol, Traffic, Homicide and Arson.
Search crime scenes for clues, question witnesses and interrogate suspects as you search for the truth in each case.
Use your wits to analyze suspect's behavior and separate the truth from the lies.
Experience a stunningly accurate block-by-block recreation of 8 sq. miles of 1947 L.A.
Solve brutal crimes, plots and conspiracies inspired by real crimes from 1947 Los Angeles, one of the most corrupt and violent times in L.A. history.
We earn a commission if you make a purchase, at no additional cost to you.
L.A. Noire is a game unlike any other, as most video games have the main player acting as a criminal. Instead, it sees you playing as a police officer. Set in Los Angeles in 1947, you play Cole Phelps, an LAPD patrolman who rises through the ranks by solving crimes.
The game plays out like a neo-noir film from the same era, depicting the crimes in black-and-white cutscenes. The map is very large, but it is not as cumbersome to navigate as other sandbox games. Unfortunately, the game does not offer a ton of options outside of the main story.
However, you can find collectibles and complete street crimes. One of the most interesting parts of the game is its reliance on investigating and finding clues. Then you must interrogate suspects to try and determine whether they are lying or telling the truth.
10. Assassin's Creed: Revelations
Assassin's Creed: Revelations
The Final Legendary Chapter - Experience the final chapter of Ezio's epic adventure in story-driven gameplay.
Upgraded Arsenal Of Weapons And Enhanced Abilities - New! - The new hookblade boosts free-running, bombcrafting provides endless levels of gameplay customization and Superior Eagle Senses enhance game...
Award-winning Multiplayer Continues to Innovate - All new online characters, modes, and maps build upon an award-winning online multiplayer providing infinite replay value and competitive gameplay.
Added-Value Bonus Gameplay - New! - For the first time in franchise history, experience a game within a game, featuring hours of Animus-dedicated gameplay in an Assassin?s Creed spin-off.
We earn a commission if you make a purchase, at no additional cost to you.
No list of sandbox Xbox 360 games would be complete without an Assassin's Creed game. There were so many great ones that picking the best was rather difficult. However, Revelations stands out for both its ending to Ezio's storyline as well as its world.
Assassin's Creed games typically rely on stealth and unique mechanics when battling enemies. The game is set in 1500 AD around Constantinople and brings back all three of the series' main characters. The map is quite expansive, and there is a lot to see and do.
The biggest drawback of the Assassin's Creed series is the unique combat and travel that sees the protagonist jumping across rooftops. While some may find the world a bit drab and the gameplay somewhat repetitive, the story definitely makes up for it.
Notable Mentions
There are so many great sandbox games on the Xbox 360. Unfortunately, not all of them can make the top 10. So, here are some noteworthy sandbox games from the Xbox 360 that you should still give a try.