This guide to Boom Supersonic is about the aircraft company taking the industry back into supersonic air travel. They're designing and building the world's fastest airliner and optimizing it according to their speed, sustainability, and safety design principles.
Supersonic flight and environmental sustainability are two phrases that you don't usually read in the same sentence. But Boom is aiming high. As a result, their company roster reads like the who's who of the aeronautics industry. And their progress is quieting nay-sayers.
Keep reading to learn more about what's new in this guide to Boom Supersonic.
Company
Like many great companies, Boom Supersonic started and got off to an excellent start in the basement of someone's home. The company now employs over 300 people who cumulatively contributed to more than 220 space and aircraft programs.
Blake Scholl, Founder, and CEO says attracting talented engineers to come on board was easy. Aerospace people get inspired by Mars rockets and supersonic jets, so the company roster is full of top names in aeronautics and business.
Boom aims to bring back supersonic flight with its flagship aircraft, Overture. The company wants to make the world more accessible by bringing together businesses, cultures, and families. It is committed to collaborations with world-class partners to create a supersonic commercial airliner.
This guide to Boom Supersonic shows the company built a prototype supersonic jet, the XB-1, which helped define its Overture design. Newer technologies and materials mean a lighter plane than the failed French and British Concorde ventures.
We believe in a world where more people can go to more places more often. Sustainable supersonic travel unlocks new possibilities for business relationships, prospects for vacation, and opportunities for human connection.

Blake Scholl, Founder & CEO, Boom Supersonic
History: Guide to Boom Supersonic
Blake Scholl founded Boom Supersonic in 2014, but his interest in aviation began in Cincinnati. First, his parents took him to watch Cessnas taking off and landing at a local airport. Then he started flying as a hobby, earning a private pilot lesson in 2008. Scholl got his instrument rating in 2011.
He worked as a Software Engineer and Manager of Social Networks at Amazon. Later Scholl worked with a couple of startups, one of which got acquired by Groupon. Then he made a list of projects he'd enjoy that were important for society and not impossible.
His children had an older grandfather in Hong Kong but didn't see him much because of the long flight. They were too young, and their grandfather too old. So he decided to try and figure out how to make the supersonic flight happen.
He hired aerospace engineers with funds from his company's buy-out but soon realized the need for investors. Previous supporters had faith in his ability, and new supporters wanted to see a new Concorde.
Here are some of the top milestones in the guide to Boom Supersonic.
2014
Blake Scholl founds Boom in his Denver basement.
2015
Begin developing the supersonic airliner, Overture.
2016
Denver, Colorado headquarter opening.
Kick-off design of XB-1
2017
Japan Airlines came on board.
Closed $33 million in Series A funding
2018
Began building XB-1 to inform the Overture design process.
2019
The company closed $100 million in Series B funding.
2020
Rolls-Royce propulsion system announcement
Denver roll-out of XB-1, demonstrator aircraft
Collins Aerospace came on board.
2021
Closed $110 million in Series C funding, total funding = $270 million
United Airlines came on board.
2022
The U.S. Air Force strategic partnership, STRATFI announcement.
Overture Superfactory announcement.
The Iron Bird is Boom's testing center in Centennial, Colorado.
Northrup Grumman came on board.
Boom revealed Overture's design.
American Airlines came on board.
Boom announced its Symphony™ engine to power Overture.
2023
This year Boom starts constructing its state-of-the-art manufacturing facility, the Overture Superfactory. It's a 62-acre campus based at the Piedmont Triad International Airport in Greensboro, North Carolina.
To make the world dramatically more accessible: When we fly twice as fast, cities rarely visited become major travel destinations. We can attend meetings in far-off places and return for evenings with loved ones. Global leaders can solve crises in person, and children grow up in a world where nothing is foreign.

Boom Company Mission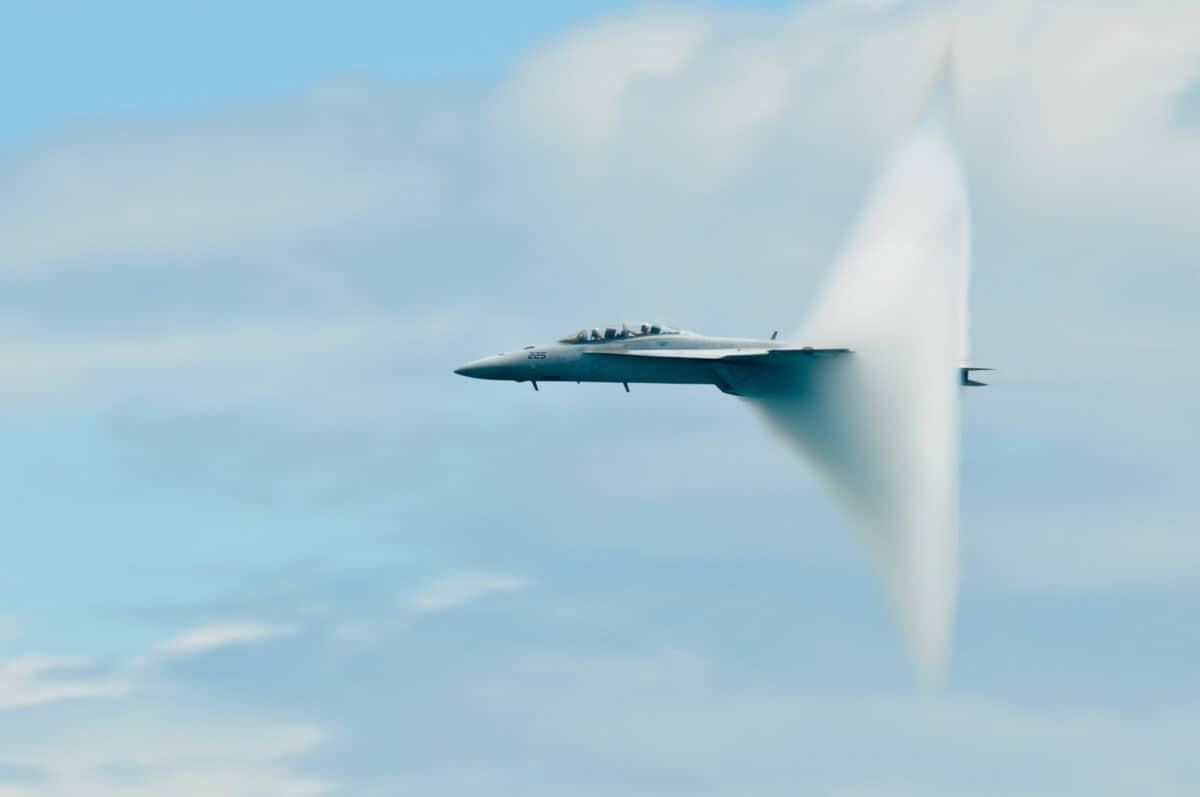 Guide to Boom Supersonic Aircraft
Supersonic aircraft fly at altitudes up to 60,000 feet, so it rises above most turbulence. Higher altitudes and less turbulence make for a much smoother ride than existing airliners. In addition, passengers won't feel or hear the plane breaking the sound barrier, contributing to a pleasant ride.
Look more closely at the aircraft in this guide to Boom Supersonic.
Overture, Commercial Airliner
Boom Supersonic's flagship, Overture, will carry up to 88 passengers at Mach 1.7 in this net zero-carbon commercial airplane.
Overture will operate and fly out of all major international airports without requiring terminal or runway length modifications. Boom's commercial aircraft will also be fully compatible with existing ground support, although its refueling process will take a mere thirty minutes. Compare that with the standard refuel time of 45 minutes to an hour.
The plane's design allows it to fly 4,250 nautical miles, so approximately 65% of routes become nonstops. So, for example, Overture will fly Seattle to Tokyo or Atlanta to London without refueling.
Some Boom Supersonic Overture statistics include:
Cruising Speed – Mach 1.7
Cruising Altitude – 60,000 foot
2x Faster over water than subsonic aircraft
20% Faster over land than subsonic aircraft
100% SAF – Sustainable aviation fuel
Flight range – 4,250 Nautical Miles

4,888 Miles
7,867 Kilometers
XB-1, Demonstrator Aircraft
XB-1 is Boom Supersonic's demonstrator aircraft. It is used for testing design and technologies to aid Overture's development. For example, Overture had 51 design iterations resulting from wind tunnel tests and about 26 million software simulation hours.
October 2020 saw XB-1 fully assembled and rolled out so the public could see it for the first time. Last year it passed key test points and took its first low-speed taxi. Flight testing begins this year in 2023.
Technology that Guides Boom Supersonic
This guide to Boom Supersonic would not be complete without understanding the company's dedication to technology and engineering. Boom engineers have a more holistic view of XB-1's build. Like aviation pioneers, they collaborate as teams. Unlike those pioneers, the teams at Boom work in CAD (computer-aided design) and have access to some of the finest aircraft-building materials and tools available.
Symphony Engine to Guide Boom Supersonic Economically & Environmentally
The Symphony engine is optimized for environmental and economic sustainability. In addition, the engine design is a collaboration with some of the best aviation partners in the world.
Let's look at the engine facts from the company's point of view in this guide to Boom Supersonic.
Single-stage fan minimizes noise.
Net zero-carbon operation
Chapter 14 Noise levels
FAA & EASA Part 33 Compliance
35,000 Pound thrust
100% SAF Compatible
25% More time on wing than derivative engine approaches
Passively-cooled turbine
Additive manufacturing
10% Average operating cost improvement over derivative engine approaches
AIRMADE™ SAF to Guide Boom Supersonic Sustainability
The Air Company creates AIRMADE™ SAF, which turns the atmosphere's CO2 into sustainable aviation fuel. Their technology offers an opportunity to free the airline industry from fossil fuel dependence.
How is Boom Making Supersonic Flight Safe for the Environment?
From the design process, Boom is working toward a lifecycle approach to sustainability. That means Overture engineers are already planning for end-of-life clean sheet aircraft recycling. In addition, the jet is designed to run on sustainable aviation fuel (SAF) with plans to be net-zero carbon. SAF is an alternative fuel made with non-petroleum feedstocks.
In addition, the company is planning for an assembly line that is LEED-certified.
How Is Boom Making Supersonic Flight Quieter?
Instead of using afterburners like Concorde, Overture has four medium-bypass turbo-fan engines (Symphony.) They create higher fuel efficiency but minimize noise impact. In addition to concerns over the sonic boom, which occurs when breaking the sound barrier, Boom seeks to reduce takeoff and landing noise.
Overture uses the world's first automated noise reduction system to meet the same regulations that regular aircraft follow. Additionally, it will fly over land at subsonic speeds and near coastlines. Once over the ocean and away from people on the ground, Overture will pass the speed of sound. The achievement will be inaudible and likely uneventful for passengers, though.
Major Contracts That Guide Boom Supersonic
Travelers want to explore all its neighborhoods as the internet connects the world. So the airline market exists differently than twenty years ago in the Concorde market, even though the Concorde acts as a guide to Boom Supersonic.
Technological advances allow faster and more efficient manufacturing. Superior materials help protect the planet. And remote jobs mean growth for business and leisure travel. Additionally, more travelers are willing to pay for fast flights, so they can work hard and make it home to their family's sooner.
Boom Supersonic wants the commercial success that Concorde never gained. But they want it in a way that sustains the environment. So supersonic flights are returning, and the company is partnering with industry leaders to make it happen.
Throughout company literature, you read about Boom's foundation on "the principles of speed, safety, and sustainability." And that didn't happen without help from collaborative, strategic partnerships and signed contracts. Here are a few partner highlights.
American Airlines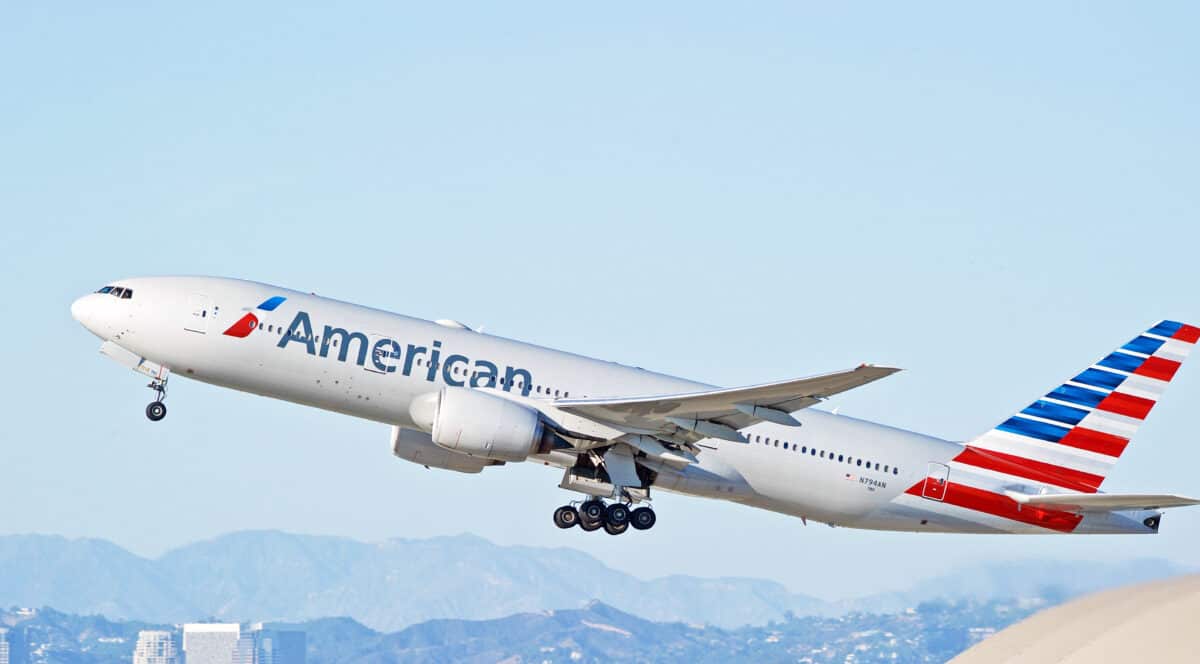 In August 2022, American Airlines announced their purchase agreement of up to 20 Overture aircraft, with an option for 40 more. American paid a non-refundable deposit on the first twenty.
United Airlines
In June 2021, United announced an agreement with Boom to purchase fifteen Overture airliners, with an option for 35 more. The companies will work together to meet United's stringent operating, safety, and sustainability requirements. However, some industry talking heads believe United gave itself plenty of leeway to break the agreement if Boom fails in its mission.
Northrup Grumman
Northrup and Boom partnered in July 2022 to provide an Overture variant to the US military for "quick-reaction capabilities to the U.S. military and allies." The aircraft will have specialized capabilities to deliver medical supplies, provide emergency evacuations, or provide rapid surveillance over vast areas, among other potential uses.
Japan Airlines: One of the First to Guide Boom Supersonic
Early in the game, Japan Airlines announced a strategic partnership with Boom in December 2017. Through the $10,000,000 investment and agreement, Japan Airlines agreed to share knowledge and experience to support Overture's development. The collaboration hoped to refine the plane's design and define the traveler's experience onboard.
Air Company
As a sustainability partner, Boom signed an agreement with the Air Company to purchase five million gallons of AIRMADE™ SAF each year through Overture's flight test program. In addition, Air Company will facilitate Overture's net-zero carbon flight test.
Other Collaborations that Guide Boom Supersonic
In the theme of "it takes a village to raise a child," this guide to Boom Supersonic features some of the aircraft's other world-class collaboration partners.
US Air Force
FTT Kratos
GE Additive
Standard Aero
Safran
Eaton
Collins Aerospace
FlightSafety International
Watershed
Prometheus
Climeworks
Amazon Web Services (AWS)
American Express