The Xbox Series X is Microsoft's flagship gaming console, delivering more power than any other console. It came out in 2020 alongside a smaller and less powerful counterpart, the Series S., The Xbox Series S lacked the power of the Series X, but it also had a smaller hard drive and didn't include a disc drive. The good news is buying either the Series S or X means you can play the latest games.
The Series X puts up some impressive specs with 12 teraflops of power and delivers 4K graphics. In addition, the Series X has several other essential features that make it worth purchasing. From access to Xbox Game Pass to Dev Mode, few consoles can match Series X.
Top-of-the-Line Offerings
Xbox Series X
The fastest, most powerful Xbox ever
Explore rich new worlds with 12 teraflops of raw graphic processing power, DirectX ray tracing, a custom SSD, and 4K gaming
Make the most of every gaming minute with Quick Resume, lightning-fast load times, and gameplay of up to 120 FPS
Powered by Xbox Velocity Architecture
Enjoy thousands of games from four generations of Xbox, with hundreds of optimized titles that look and play better than ever
Full-spectrum visuals and immersive audio with Dolby Vision and Dolby Atmos
We earn a commission if you make a purchase, at no additional cost to you.
Now, let's check out the top seven reasons to buy a Series X today.
1. Availability
Over the last two and a half years, finding a game console has felt equivalent to winning a lottery ticket. From scalpers buying up large amounts of inventory to chip shortages shrinking the available supply, it has been a challenging few years for gamers. The good news is that demand appears to be waning as inflation worsens and consumers curb spending.
The Series X was easier to find, going back to the start of the ninth generation. But the Series S and X have recently been available through most retailers. Unfortunately, you still won't be able to buy the Series X by walking into a local Walmart or Target, but you can get it online. Remember that this will likely change as the 2023 holiday shopping season nears.
2. Game Pass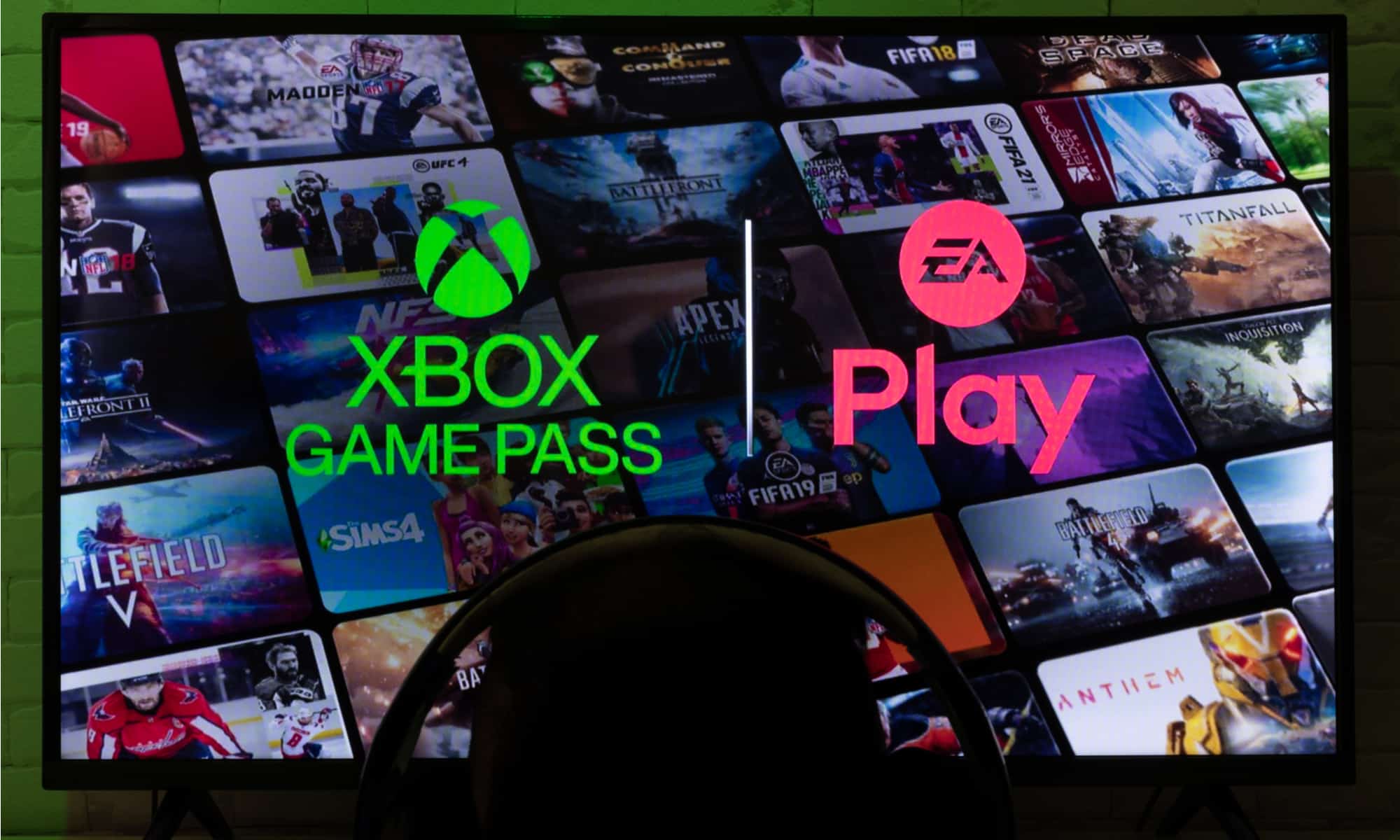 When Microsoft launched the Xbox Series X in 2020, Game Pass was one of the most significant selling points they used. Subscription services are rarely used as a marketing tactic, especially for selling gaming hardware. But as the world shifts toward software as a service and streaming gained plenty of traction during the pandemic, it is understandable that they would constantly tout this new service.
But Game Pass wasn't exactly a new service. It started in 2017 to put Microsoft in a better position to compete with Sony PlayStation. Over the years, it expanded with added content and new contracts with other game publishers. By the time the Series X came out, Game Pass was ready for prime time, and Microsoft marketed the service heavily as a reason to buy the Series X.
Game Pass comes in several variations, with the most popular being Ultimate, which gives subscribers access to hundreds of games from Microsoft studios and others like EA. A great benefit is that it also includes Xbox Live Gold. Microsoft even offers All Access, a subscription plan where buyers pay $34.99 per month for two years and, in turn, get a Series X and two years of Game Pass.
3. Next-Gen Technology
When buying a video game console, you typically want the latest and best device. Fortunately, the Xbox Series X is the newest machine and will surely deliver years of endless fun. Video game consoles are commonly split into generations, with recent ones lasting about seven years. The Series S and X consoles, along with the PlayStation 5, are part of the ninth generation.
Each generation is unique. For instance, the seventh generation focused heavily on motion controls, thanks to Nintendo's Wii. The ninth generation will likely be remembered for making 4K graphics mainstream. Other noteworthy additions for the generation are video game streaming services and digital-only consoles.
While the console came out about two and a half years ago, you shouldn't panic over a new console coming out soon. Adoption of the ninth generation has been slow, to say the least. The pandemic and ensuing chip shortage made getting a console very difficult. Because of this delay and other complications, the ninth generation may last another year or two.
4. First Party Favorites
It's no secret that Xbox doesn't have a massive library of first-party games like its competitor Sony. However, Microsoft is working hard to remedy that by purchasing game studios. But even so, there are many great first-party games to buy for the Series X. Halo's Master Chief remains the poster child for Xbox consoles, much like Mario does for Nintendo.
The wildly popular third-person shooter is still a fan favorite and receives new entries. The most recent is Halo Infinite, which debuted in 2021. Initially planned for the Xbox Series S|X launch, it got delayed due to the pandemic. But Xbox has a lot more to offer than just Halo. The Gears of War series also remains popular and exclusive to the Xbox lineup.
Then there is the Forza franchise which has some of the best racing games on any console. Unfortunately, despite their acquisition of Bethesda, there aren't many more Series X exclusives. But the good news is that Microsoft is working on fixing that. While it may not have many exclusive titles, it has several great ones and an extensive back catalog.
5. Supports Third-Party Games
Besides playing first-party games, the Xbox Series X can play an enormous library of games from other developers. One company can't make enough games alone, so others develop games that work on the console. This is a critical part of gaming because no one wants to own a dozen game consoles to play games from different developers.
It is also similar to how PC gaming works, where many companies make their games available. But what makes the Xbox Series X the best gaming console is that it is the most powerful. The Series X's 12 teraflops of power give it a sizeable advantage over the PlayStation 5's 10.3 teraflops. Measuring teraflops provides a good benchmark of the console's power.
However, optimization plays a significant role in how well a game runs. For instance, a game may run better on a PlayStation 5 than a Series X if the developers optimized the game better for the PlayStation hardware. The more powerful Series X should provide a better gaming experience with faster load times and improved performance.
6. Backward Compatibility
Microsoft, Sony, and Nintendo have tried to avoid backward compatibility in recent years. Still, it is almost necessary for the Series X. Coming out during the pandemic with few exclusive titles, the ninth-generation console launch could have been a disaster for Sony and Microsoft. But unlike the Xbox One's launch, the Series X was backward compatible.
Backward compatibility helps bridge the gap between console generations in gaming. It lets buyers continue playing old games while the new console's library is built. This removes the need for two consoles and allows first-timers to play older, more affordable games.
The Series X can play most Xbox One titles, including a select Xbox 360 and even original Xbox games. In contrast, the PlayStation 5 can only play select PlayStation 4 games. But what sets the Series X apart is its Smart Delivery function which automatically downloads the best version of the game when users insert a disc.
7. Developer Mode
A lesser talked about reason to buy an Xbox Series X over the competition is its unique developer mode. All consoles have some developer mode. This lets developers test their unfinished games on the hardware without the limitations of the console's operating system. However, this is commonly done through special development consoles or with special access.
Microsoft lets anyone create a developer account and unleash the power of their Xbox console. Getting Dev Mode on an Xbox is simple and only requires downloading an app to the console. However, you will have to pay a one-time nominal fee ($20) to activate Dev Mode so you can access the app on your Xbox.
Once installed and activated, you need to enter Dev Mode by clicking on its app. You will need to do this whenever you want to use Dev Mode. When finished, the Xbox must be restarted to go back to regular mode. With Dev Mode, you can take advantage of several features, but the most popular is running emulators. Using emulators, you can play old games on your Xbox Series X.
Xbox Series X Alternatives
The Xbox Series X's main competitor is Sony's PlayStation 5 console, which offers similar features and pricing. In addition, the PlayStation 5 plays many of the same games as the Xbox Series X console. However, it also plays many first-party titles that you can't play anywhere but a Sony game console.
A more affordable alternative to buying the Xbox Series X is the Xbox Series S. Releasing on the same day as the Series X, the Series S is a smaller and more affordable option. It notably lacks a disc drive, and it is less powerful. However, it does play all of the same games as the Series X. Best of all; it is significantly cheaper than the Series X.
Another unique alternative to the Series X is Nintendo's Switch console, which has three variations. The standard Switch and OLED models support docked and handheld gameplay, letting you play on a TV or the go. Unfortunately, you can't play many big-name titles as you can on the Series X or PlayStation 5, but the Switch has a vast library of exclusive first-party games.
Wrapping Up
The Xbox Series X is a fantastic video game console that delivers a PC-level gaming experience. If you are an avid gamer, you may want to buy it. It may not be the best choice despite all the reasons to buy a Series X. Some competitors have equally good alternatives at affordable prices.
However, the Series X has a lot going for it. From its raw power to Game Pass, there is a lot to love about the console. While Microsoft has got a rap for its lack of first-party titles, its consoles are unmatched. So, if you don't mind missing out on the first-party games from competitors, then the Series X is a great choice.
The image featured at the top of this post is ©Alex Van Aken/Shutterstock.com.