Key Points
The outsourcing industry grew as a result of the pandemic.
Almost 75% of Fortune 500 companies rely on Accenture.
Cognizant specializes in providing digital solutions in areas such as information technology and management consulting.
It wasn't until the late '80s that outsourcing was recognized as a legitimate method for increasing productivity in the workplace. But, by the '90s, it became an integral part of doing business.
So, what's outsourcing anyway? It's the contracting out of corporate processes to third-party service providers, typically to save money on labor and tax expenses. By outsourcing business activities, businesses can increase efficiency and optimize their business processes, reducing operating costs and driving the company's growth.
Many businesses also explore outsourcing to meet their back-office needs due to advantages such as better productivity and workload control — and the trend continues to strengthen since COVID.
Despite the fact that COVID-19 had a significant negative influence on the traditional outsourcing industry, the pandemic produced unexpectedly favorable outcomes as well. The outsourcing industry became busier during the pandemic.
Despite lockdowns occurring in cities throughout the world, business had to continue, and demand for outsourced specialists was higher than ever. For instance, when the Philippines entered a very long and rigorous lockdown in mid-March, BPO personnel were allowed to keep their employment and continue to work remotely.
Big names in the business process outsourcing (BPO) industry fill niches in sectors as varied as telecommunications, retail and e-commerce, utilities, financial services, business services, healthcare and pharmaceuticals, energy, and asset management.
What's more, IT-enabled services, professional or legal outsourcing, research process, knowledge process outsourcing, and travel are some examples of subspecialties that have emerged as a result of outsourcing's rapid expansion. In fact, from the years 2019 to 2024, the IT outsourcing industry is expected to grow from its current 44.6% market share at a CAGR of 9.4%.
For an industry growing exponentially, it's only natural to see the largest players making billions in revenue.
In that spirit, we've put together a list of the top seven of them! Let's dive in.
Accenture
With a revenue of $50.53 billion USD, Accenture is among the most prominent outsourcing companies in the world. With its headquarters in Dublin, it's a global provider of professional services. Moreover, it has previously collaborated with major IT companies, including Apple, Google, and Microsoft.
Interestingly, Accenture serves more than 40 different sectors with its interactive, technological, and operational services. Around 120 countries rely on their innovative spirit and the potential for technological advancement that they offer.
When it comes to providing services in the areas of digital operations, consulting, strategy, and technology, Accenture is among the best in the business. The company has more than three-quarters of the global Fortune 500 among its clientele.
What makes it special is that it covers the entire application lifecycle, from initial ideation to final maintenance and support. It can help you create data-enabled operational models suitable for the modern marketing era, improve employee output, and meet the ever-increasing demand for value delivery. Fortune Magazine has named the corporation one of the world's most admired, and it holds the top spot in its sector.
All this success is due to its valued employees. Accenture has over 196,000 employees in 50 locations worldwide. They rely on cutting-edge technology (like in IT), fresh perspectives, and a wealth of specialized expertise to create value and expand their clients' enterprises.
To facilitate remote work and produce a digital workforce that is both nimble and flexible, Accenture has committed over $300 million to develop a novel human plus machine operating engine called SynOps. Its resources allow the company to keep service interruptions to a minimum.
It's because of these innovations that Accenture has over 850 clients and 800 patents in more than 15 countries. It has worked on 27,000 projects by developing 4,000 automation solutions. Its most common services include the following:
Outsourcing services
Employee and HR services
Healthcare Utilization Management
Record to Report
E-commerce set-up
Support and Procurement operations
Infosys
Infosys Limited is an Indian IT, business consultancy, and business process outsourcing firm. Based in Bangalore, it earns 60% of its income in the North American market, thanks to its offshore outsourcing model.
Founded in 1981, the company is the brainchild of seven engineers who started it with a meager $250 USD. The company's founding philosophy was to create and implement groundbreaking ideas that propel client success and improve people's lives via innovative business software.
Infosys has spent the better part of three decades dedicated to making its clients' visions a reality through innovative and effective enterprise solutions. Today, the company has a dedicated arm, Infosys BPM, to manage business process outsourcing, which has recently crossed the $1 billion USD mark in revenue.
Infosys Limited has enjoyed amazing success in banking while working with some giants like ABN AMRO. However, outsourcing business processes as a service complements the company's traditional IT offerings like consultancy, cloud infrastructure services, and managed services. And, by offering these services, the company now has assets in excess of $12.3 billion.
Its outsourcing services include:
Contract management and analysis
Supplier relationship management
Payroll outsourcing
Data Analytics
Digital Marketing
Digital interactions
Enterprise Agile DevOps
Cyber Security
Internet of Things (IoT)
Blockchain
…and more
NTT Data
With $15 billion USD in revenue and more than 123,884 employees, Tokyo-based NTT Data has to be on any list covering the largest outsourcing companies in the world.
Nippon Telegraph and Telephone (NTT) is Japan's dominant telecom provider and one of the world's largest by revenue. When it comes to domestic fixed line, internet, and mobile phone connections, it formerly held a near monopoly but has since lost ground.
Nonetheless, it's still by far Japan's most important operator. Its mobile subsidiary NTT DoCoMo is its most innovative and lucrative business unit; its i-mode wireless internet service was a global first, even before the advent of 3G.
Quite like many Japanese firms, NTT is highly dependent on the home market. In order to maintain its position as the go-to provider of telecommunications services in the Far East, it has undertaken a number of small investments in other countries. But, still, corporate data and IT services constitute the bulk of its foreign business.
It spent $3 billion in 2016 to acquire Dell's IT services business in the United States, which it folded into its NTT Data unit. In 2019, NTT replaced Verizon as the title sponsor of the IndyCar Series in the United States. NTT also has a partnership with Major League Baseball.
NTT Data is geared towards customer service management and business process outsourcing. It provides world-class support to customers at every stage of their journey and provides them with products and services that give them an edge in the market.
Based on extensive experience in the industry and strong partnerships, the company's front-office BPO services offer an all-inclusive suite of CRM services options. By serving clients around the world, it managed to earn revenue equivalent to $109.2 billion USD, with a profit of around $7.8 billion USD in 2020.
Today, NTT DATA focuses on helping businesses in the areas of advice, planning, and execution. System integration, consulting, and IT outsourcing are just some of the many IT services and solutions offered by NTT DATA to the government, business, and finance sectors.
Its major services include:
Cloud services
Cybersecurity
Data and Intelligence
Application development management
Large-scale project delivery and process design
Capgemini
Capgemini is a French supplier of consulting, technology, and outsourcing services with headquarters in Paris. With over 325,000 employees in 44 different countries, it's a major player in the outsourcing industry.
Capgemini's main source of income was the sale of software and services specifically designed to aid customers in locating problems and implementing comprehensive fixes for those problems. But, they started branching out and now include a number of other services in their portfolio, which helped them earn a revenue of $15.8 billion USD last year.
The results for Capgemini's first half of 2022 have also been excellent. For the seventh straight quarter, both its revenue and bookings have increased by double digits, a testament to its continued success and ability to expand its market share. Even as it increased its investments in people and new ideas, its operating margin grew.
During the first half of 2022, Capgemini recorded $10,623 million USD in revenue, an increase of +22.7%. To put it another way, organic growth is +17.2% (i.e., disregarding the effects of changes in the group's scope and currency fluctuations).
All this has become possible because of its major clients, such as Bluescope Steel and Armstrong, and varied services. In addition to various other technical solutions, it focuses on digital product and application development. Some of its main services include:
Transformation and innovation
Customer operations management
Digital manufacturing
Finance and accounting
Wipro Technologies
Wipro, headquartered in India, is an outsourcing firm that offers information technology (IT), consulting, and BPO services. It has clients in a wide variety of sectors, from banking and telecommunications to insurance and energy.
With over 240,000 hardworking people and clients on all six continents, it's a global leader in the industry and widely admired for its breadth of services, dedication to sustainability, and ethical business practices. It strives to create a better world by uncovering new ideas and building stronger connections with its clients.
The company had a fantastic last year, bringing in $10.4 billion USD in revenue and expanding at a rate that far outpaced competitors by 27% annually. In fact, this is the sixth consecutive quarter in which Wipro has had a sales increase of 3% or more.
Things are only going to improve with the CAS Group and Rizing, now a part of Wipro. And, it seems that it's all set to make the next year a banner year as all markets, industries, and Global Business Lines are now increasing at double-digit rates from the previous year.
It's expected that Wipro's IT services division will bring in between $2.748 billion and $2.803 billion in revenue this year. An increase of 1% to 3% per quarter can be extrapolated from this, and it's not unlikely considering you're talking about Wipro, which enjoys a place in many reputable outsourcing studies in the world.
Some of its major clients include Telenor, Airbus, and Swiss Pharmaceutical, and the most common outsourcing services of Wipro include:
Cloud and infrastructure
Artificial intelligence
Supply chain planning
Customer service management
Digital marketing
IBM
Headquartered in New York City, IBM is a multinational information technology corporation serving more than 170 countries. It provides information technology outsourcing and a variety of sophisticated business process outsourcing (BPO) services to businesses in a wide range of sectors.
In the 1980s, IBM lost its market supremacy in computer hardware when it permitted other businesses to clone its PCs. However, the company effectively rebranded itself as the world's leading technology consulting and services firm, yet continuing to be a dominant force in the corporate server and storage device markets. Therefore, it was one of the few IT organizations to weather the dot-com downturn relatively undamaged. In fact, it emerged through the turn of the millennium in a better form than at any time in the previous two decades.
Later, IBM had to deal with fierce competition from other tech giants. The company responded by expanding into unrelated fields such as artificial intelligence, data security, blockchain, cloud computing, and digital marketing. IBM iX, one of the world's largest digital development and marketing services companies, is part of the company's broad worldwide services division.
In 2020, Ad Age predicted a worldwide marketing industry of $5.5 billion USD. The company widened its focus by acquiring several large-scale businesses. Some prominent names include weather forecaster, the Weather Company, and open-source software maker, Red Hat. When the latter deal closed in the summer of 2019, it represented IBM's largest acquisition to date and had a price tag of $34 billion.
Today, IBM is a giant, leading outsourcing company. Some of its major clients include Datameer, Tech Mahindra, and Intel. Quite recently, the company has started focusing more on fields like IoT, big data analytics, and machine learning. Other outsourcing services include:
Financial and consulting services
Talent acquisition
Staff augmentation
Procurement strategy
Financial planning and analysis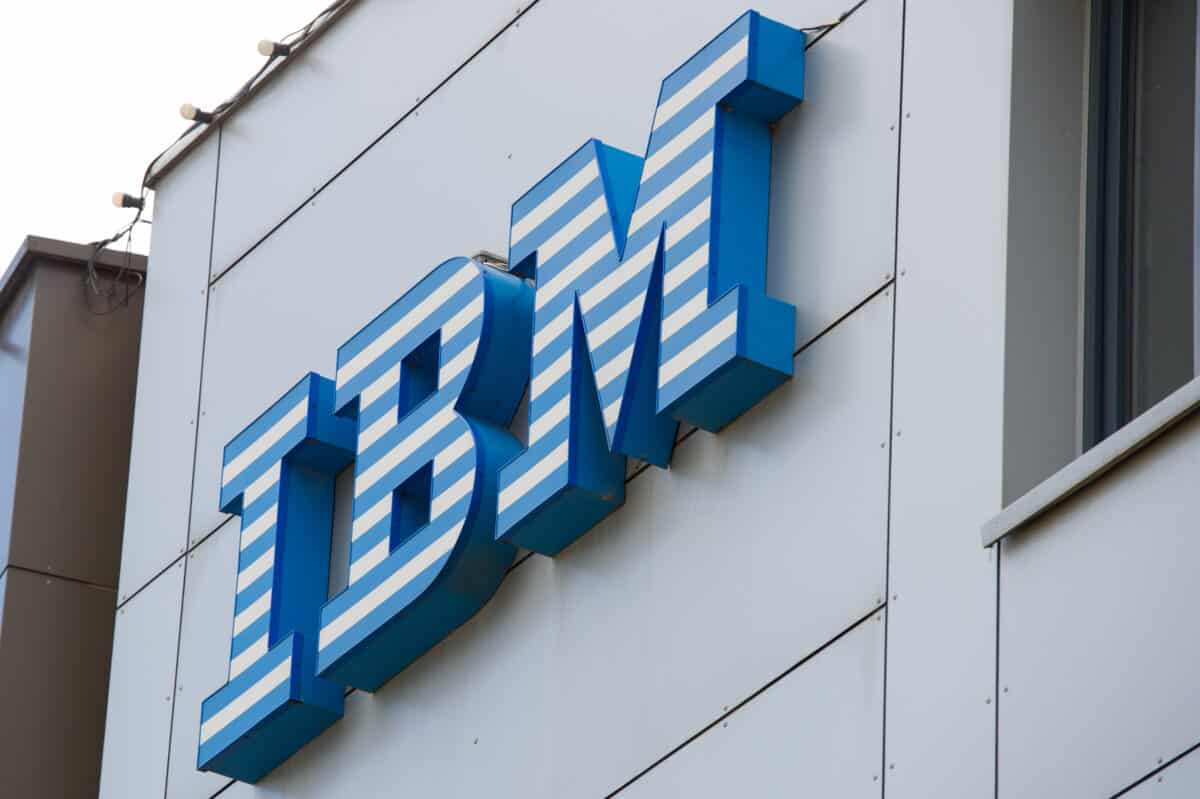 Cognizant
Based in New Jersey in the U.S., Cognizant provides digital solutions across the areas of information technology (IT), business process outsourcing (BPO), and management consulting.
Cognizant is not limited to developing software solutions, as its business strategy also includes web design and more. The company is also dedicated to cutting-edge services like digital engineering and artificial intelligence.
Early this year, the company announced that it anticipates full-year 2022 sales of $20.0 to 20.5 billion. It will be an increase of 8.5% to 11.5% in constant currency. Cognizant's full-year 2021 sales of $18.5 billion was a 10% increase from the previous year. Also, it's the company's first return to double-digit revenue since 2015.
With digital bookings increasing by the end of last year, the company's digital revenue surged by 20% year over year. It accounted for 45% of overall revenues in the December quarter. Its continued attention is directed at its strategic priorities in the areas of digital engineering, the cloud, artificial intelligence, and the Internet of Things (IoT).
Some of its major clients include JP Morgan Chase, ING, and Wells Fargo, and the company's most popular outsourcing services include:
Digital strategy
Cloud enablement
Artificial intelligence
Contact center support
Wealth and asset risk assessment
Up Next…
Interested in reading about other companies at the forefront of their sectors? Click on the links below.
The image featured at the top of this post is ©PX Media/Shutterstock.com.