6900xt vs 3090: Seven Must-Know Facts
Both 6900xt and 3090 can displace 4K games.
Both 6900xt and 3090 were released in 2020.
6900xt is a successor of RX 6800xt, while RTX 3090 is a successor of RTX 3080 Ti.
6900xt is a product of the Radeon RX 6000 series, while 3090 is a product of GeForce 30 series.
6900xt is sold at $999.0, while 3090 is priced at $1,499.
You can use 6900xt in Rage Mode to enhance performance.
DLLs (Deep Learning Super Sampling) are only available in RTX 3090.
6900xt and 3090 are modern graphic cards created by AMD and Nvidia, respectively. Although every Personal computer has its GPU, graphic cards help to boost game performance, ray tracing, graphical display, and mining cryptocurrency.
Choosing the best GPU is quite challenging because you need to understand the features and if they will be compatible with your PC. You should consider its space and cooling, power requirements, memory, readability, motherboard compatibility, and budget. 6900xt and 3090 share some common features; therefore, choosing between the two is quite challenging. For this reason, we give you all the differences, similarities, and our verdict to ensure you land the best GPU.
6900xt vs 3090: Side-by-Side Comparison
| | 3090xt | 3090 |
| --- | --- | --- |
| What it is: | It's the latest graphic Card among the Radeon RX 6000 series | It is latest Nvidia GPU and originated from GeForce 30 series |
| Primary Use: | Production of high resolution images for gaming and videos | Used in graphic designs, editing audios and videos |
| Name: | Radeon RX 6900xt | GeForce RTX3090 |
| Conceived: | December 8, 2020 | September 24, 2020 |
| Market price: | $999.0 | $1,499.0 |
| Developers: | AMD | NVIDIA |
| Benchmark CPU: | Intel Core i9-10900k | Intel Core i9-10900k |
| Power requirements: | 700W | 800W |
| Temperature controlled up to: | 80C | 83C |
| Memory: | 16GB | 24GB |
| Maximum Fan noise: | 54 5dB | 49dB |
| Memory type: | GDDR6 | GDDR6x |
| Minimum PSU requirements: | 850W | 650W |
| Technologies Influenced: | Gaming, mining cryptocurrency, ray tracing | Gaming, mining cryptocurrency, ray tracing |
Summary of 6900xt vs 3090
6900xt: The Complete History
The 6900xt is the latest release of the Radeon RX 6000 series cards (October 28, 2020) announced on December 8, 2020. 6900xt is the successor of RX 6800xt, which was introduced on November 18, 2020. The 6900xt shares some standard features with the 6800xt but has a significant boost on its power target and PSU Wattage.
6900xt was developed by AMD at $999.0 and was sold out the same day it was released. RX 6900xt has fantastic features that make it a good GPU for gaming. First, 6900xt recommended typical board power is 300W, and the minimum PSU required is 850W. The power supply is crucial in enhancing your graphic card's performance to display clear images in games and videos. The 6900xt power target is ideal for most mid-range gaming PCs, which require an average of 500-550W.
6900xt has 16Gbps memory speed and 16GB maximum memory size, which has a superb speed and doesn't lag when playing games. Its 16GB memory size will enable you to play games at high resolutions and with more detailed textures. Although the memory size doesn't significantly impact the FPS, it helps maintain the game performance even while multiple applications are in the background. 6900xt memory speed can support HDMITM, 4K H264 Decode, 4K H264 Encode, H265/HEVC Decode, H265/HEVC Encode, and AV1 Decode.
6900xt has 80 computer units that can do many tasks while maintaining operational standards. It is among the best in mining cryptocurrency because it works side by side with arithmetic-logic units (ALUs) to complete arithmetic and logic operations fast. Additionally, AMD introduced the Ray accelerator feature on the RX 6000 series to support Ray Tracing. 6900xt has 80 ray accelerators incorporated in the computer unit, which improves its efficiency and reliability in Ray Tracing, hence, displaying quality images and videos.
AMD has done more to ensure it curbs the problem of system overheating and causing troubles in PC performance. 6900xt is designed with three fans that efficiently control the card's temperature. The cooling system is interrelated to the power and clock speeds. Therefore, one feature can control another, making it reliable when running many applications and playing high-resolution games.
You can boost the performance of your 6900xt to achieve the best gaming experience and view high-quality videos and images. Overclocking can be done up to 1000 MHz which is the most appropriate way to improve your 6900xt card performance. It requires AMD's Radeon Software to overclock the 6900xt. Although its RAM provides a bigger room for overclocking, its memory frequency is limited to 17.2GHz, slightly different from the default frequency (16GHz).
Also, the speed and performance of the 6900xt are ranked among the best by GPU benchmarks globally. According to UserBenchmark, The 6900-XT averaged 96.0% higher than the peak scores attained by the group leaders. It is among the most consented GPUs in 2022.
| Pros! | Cons! |
| --- | --- |
| Faster than any other AMD GPU | Significantly more expensive than RX 6800 XT with minimal improvements |
| You can efficiently perform overclocking | AMD hasn't indicated the Actual market pricing and supply levels |
| Excellent reference card | DX11 overhead limits performance in older titles |
| Minimal fan noise | it only has an average of 30% upgrade from RX 6800 XT |
| Great power efficiency | No DLSS-like tech from the off |
| Runs faster when connected to Ryzen 5000 | |
| Built for overclocking | |
3090: Used in Much More Than Gaming
RTX 3090 has all the features to be ranked among the top gaming GPUs in the world. But Nvidia wanted to do much more than just gaming by improving the performance of the 3090 cards. The 3090 is powered by Ampere-NVIDIA's 2nd gen RTX architecture and also has TITAN class performance.
First, RTX3090 is the best for Ray Tracing. It is designed with Ray Tracing (RT) Cors, Tensors Cores, and New Streaming multiprocessors to enhance its ability on Ray tracing. It is fast and accurate in producing quality images on Hybrid Ray Tracing. The 3090 GPU is also a reliable tool in mining cryptocurrency. The streaming multiprocessor is a crucial feature that runs the CUDA kernels functions. To complete the mining process in cryptocurrency, a computer must perform a hash algorithm which entails millions of operations. Therefore, you need to have a fast GPU that can execute the hash functions quickly and give accurate results. The 3090 card also incorporates an AI performance that speeds the computer's learning process and enables it to perform simultaneous mining calculations on substantial data loads.
The 3090 has the NVIDIA Broadcast App powered by AI-Enhanced voice and video, making it a remarkable feature. The App provides the best experience in live streaming, voice chats, and video calls. You can use various effects to edit your video or audio, such as noise removal, Room echo removal, virtual background, auto frame, and video noise removal. Amazingly, you can use multiple effects simultaneously, making your video and audio recording enjoyable. To provide high-quality images, the 3090 uses NVIDIA DLSS (Deep Learning Super Sampling), which enables users to set the correct frame rates and improve graphics.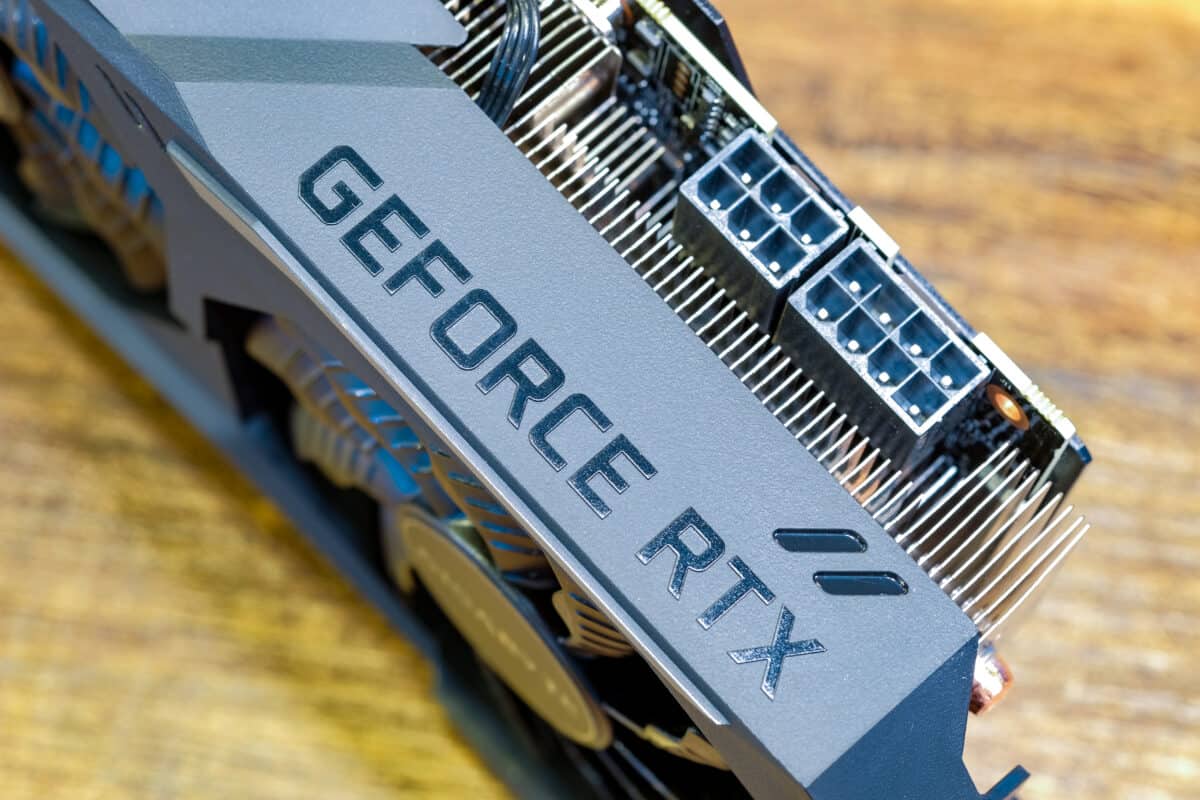 Another remarkable feature of the 3090 GPU is the NVIDIA Studios. It is designed with the best effects for editing videos and audio. Editors can use the NVIDIA Studio feature to improve video quality and produce clear audio. Additionally, NVIDIA encoding provides a 5X faster way for editors to share their videos and audios to any supported device.
| Pros! | Cons! |
| --- | --- |
| Remarkable gaming performance | It shares many features with RTX 3080 |
| It can support 8K gaming | Triple-slot card |
| Minimal fan noise | Very expensive |
| Nvidia CUDA and OptiX supercharge content creation | |
| Incredible AI-performance | |
| Excellent cooling system | |
6900xt vs 3090: Which One Is Better? Which One Should You Use?
Both 6900xt and 3090 were released in 2020, making the two very competitive. Although 3090 is quite expensive, it has more to offer in quality and performance. A big win for RTX 3090 is the NVIDIA DLLs feature which increases graphic performance using AI technology. Both GPUs can produce high-resolution games that go up to 4k; however, RTX 3090 seems to be better in clock speed and FPS, making it the best in high-end games. The RTX 3090 also has NVIDIA Broadcast, an efficient tool for editing videos and audio
Up Next…