Key Points
Both 500 Mbps and 1 Gbps connections are suitable for gaming and streaming, but 1 Gbps can support more devices simultaneously.
Providers like AT&T, Spectrum, Cox, and Verizon offer both 500 Mbps and 1 Gbps plans.
Choosing fiber for either connection significantly improves performance.
1 Gbps is more expensive but provides unparalleled internet access.
500 Mbps vs. 1 Gig: which speed is best for you? Internet access has never been faster, and there are plenty of options on the market for getting a great connection. Today's guide will be taking a look at the upper echelons of internet access, with 500 Mbps and 1 Gbps being the top offering for most providers.
Now, this isn't a simple comparison of common tasks, but rather a comparison made in a vacuum. Yes, more is generally always better when it comes to internet plans, but the most expensive plan isn't tenable for every household. If you've been curious as to what connection is adequate for working, gaming, streaming, and a whole slew of other tasks, then you're in the right place.
500 Mbps vs. 1 Gig: Side-by-Side Comparison
| | 500 Mbps | 1 Gbps |
| --- | --- | --- |
| Availability | Available from most service providers | Available as the top-level service from most providers nationwide |
| Pricing | Plans nationally can range from $45 to $80 a month | $80 to $100 a month depending on the carrier |
| Fiber or Cable Exclusive? | Both | Both |
| Maximum Number of Devices Supported | 20 | 40 to 50, depending on needs |
| 4K Streaming Capable | Yes | Yes |
| HD Audio Streaming Capable | Yes | Yes |
| Effective Download Rate | 62.5 megabytes per second | 125 megabytes per second |
| Effective Upload Rate | Depends on the effective upload cap on the internet connection; 62.5 megabytes per second if symmetrical | The effective upload rate can vary depending on the connection; symmetrical connections can reach 125 megabytes per second |
Network Demands for Common Tasks
| Activity | Minimum Required Connection Speed |
| --- | --- |
| Web Browsing | 1 Mbps minimum |
| Video Streaming | 10 Mbps minimum for 1080p, 100 Mbps needed for 4K video |
| Audio Streaming | 400 Kbps or more for streaming lossy audio, 100 Mbps should handle lossless audio with ease |
| Audio Calls | 1 Mbps can handle any audio call |
| Video Calls | 5 to 10 Mbps for most popular video conferencing apps, higher speeds needed for HD broadcasting |
| Gaming | 5 Mbps is recommended for keeping latency to a minimum and speeding up load times |
500 Mbps vs. 1 Gig: What's the Difference?
As you can no doubt figure out on your own, 1 Gig connections are going to be superior in most regards. However, it does help to see how these connections stack against one another before deciding on your level of internet service.
Gaming
Gaming allows 500 Mbps to shine, as you'll be loading maps, downloading updates, and maintaining stable and low latency with ease. You can really see a marked difference over lower-speed internet plans when gaming with a 500 Mbps connection.
Now, most online games require a bare minimum of 10 Mbps to function properly. You're getting 50 times the speed, so gameplay and connection quality should remain buttery smooth. As you'll find with most internet connections, it will depend on the symmetry of the connection.
While 500 Mbps is splendidly fast as a download rate, if the upload rate doesn't match, the connection quality can suffer. A gigabit connection absolutely shames 500 Mbps when it comes to online gameplay. You're going to load into matches faster, download updates at twice the rate, and effectively have minimal latency. Granted, you're paying a hefty price to get that sort of speed, so at least it matches expectations.
As with the 500 Mbps connection, a symmetrical connection really allows you to see the full scope and speed of your internet connection. Yes, a gigabit is among the fastest plans on offer across the nation right now, but if your upload rate is capped at 100 Mbps, you'll definitely feel a difference.
Both connections greatly benefit from fiber connections, which are symmetrical by design. That isn't to say you'll have a bad time when gaming with a cable connection, but there are certain limitations to the transmission medium that are present.
Streaming
Both connection types aren't going to struggle with streaming of any sort. You'll have the option of watching 4K video with either 500 Mbps or a 1 Gbps connection. However, you'll find that fewer devices can use that sort of bandwidth and throughput at the same time.
500 Mbps can average around 20 users, all streaming 4K video on separate devices. 1 Gbps can go further with the ability to support around 40 to 50 users at once. This is quite a substantial difference, and you'll definitely feel a squeeze if you happen to have dozens of users on the network.
For most households, this is overkill, though. You would be absolutely fine with either connection. This is also applicable to the likes of audio streaming and video teleconferencing. Audio streaming has very low requirements, as you can see with most mobile phones and Spotify.
However, when it comes to video teleconferencing, you'll definitely have some issues without an adequate connection. That said, both 500 Mbps and 1 Gbps are great for broadcasting calls at 1080p in the likes of Microsoft Teams or Zoom. You could realistically run a small office off both connections without much issue.
Providers and Pricing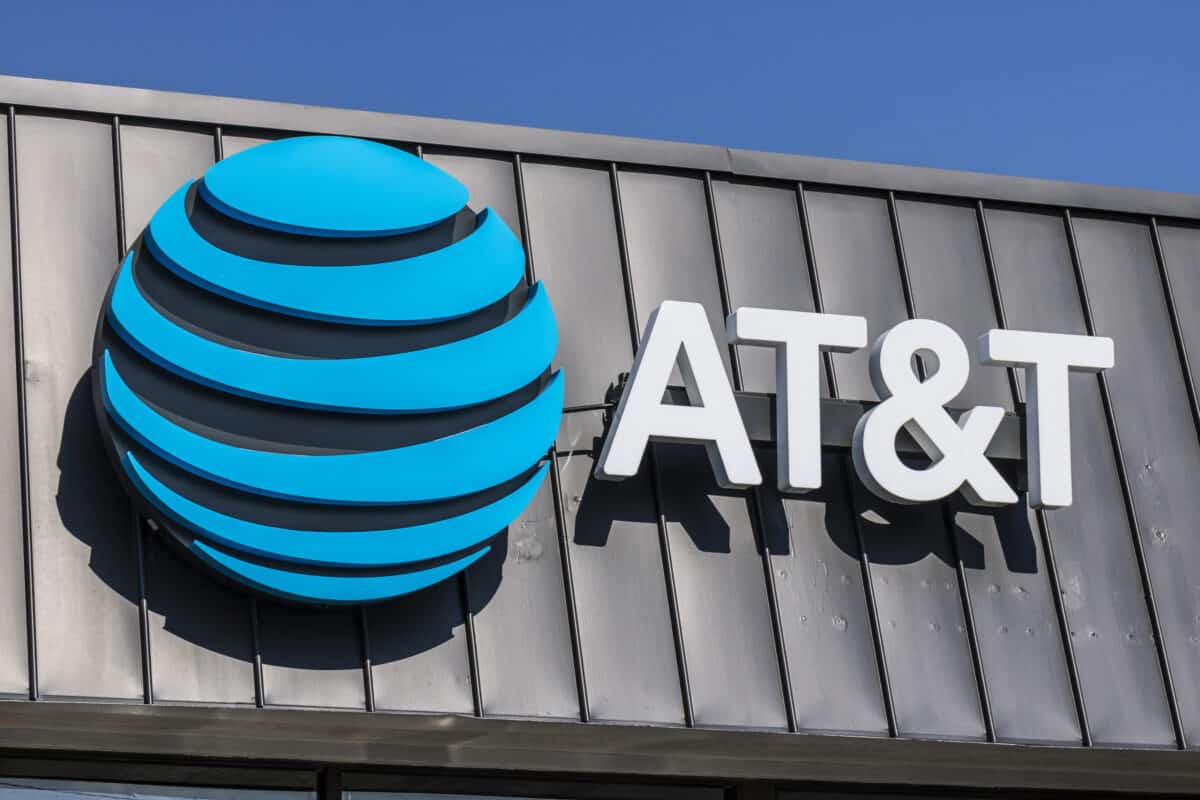 A number of providers carry both of these speed selections as an option when shopping around for internet access. One of the more notable providers is AT&T, which provides 500 Mbps and 1 Gbps for affordable rates while using fiber lines. You can expect to pay $65 a month for 500 Mbps fiber access through AT&T.
Of course, major national players like Spectrum, Cox, and Verizon all have their own 500 Mbps plans. The pricing from these providers all hovers around $70, which seems to be the going rate for most markets across the United States.
If you're choosing AT&T for 1 Gbps fiber connections, you can expect to pay about $80 a month. This is roughly in line with the rest of the major providers offering 1 Gbps plans. Xfinity offers a similar level of access at $80 a month with a data cap.
Spectrum also offers 1 Gbps connections at $89.99, however, the upload cap is restricted to 35 Mbps so you'll definitely feel throttling when gaming online or doing any sort of video teleconferencing. As fiber becomes more widely available in metropolitan areas, you can expect 1 Gbps to be more common.
500 Mbps vs. 1 Gig: 6 Must-Know Facts
500 Mbps is plenty of speed for most households.
500 Mbps allows for up to 20 users to watch 4K video at the same time.
500 Mbps is great for work-at-home individuals.
1 Gbps is ideal for users who stream a lot of digital media.
1 Gbps is usually the highest tier of service available from most internet providers.
1 Gbps is not ideal for smaller families but makes sense for small offices and huge households.
500 Mbps vs. 1 Gig: Which One Wins? Which One Should You Choose?
So, which of these internet connections is the best fit for you? 500 Mbps is more than enough for smaller households. If you don't have a lot of devices straining your home network, then it is a great fit for most internet usage.
1 Gbps is certainly more expensive, but not prohibitively so when compared to 500 Mbps. It generally accounts for an additional $15 to $20 a month. As such, if you can swing it in your budget, then you'll enjoy unparalleled internet access.
If it is available in your area, going with fiber on either of these connections makes a massive difference in terms of overall performance. So, before you choose a carrier, make sure you shop around a little to see what your options are in your area.
The image featured at the top of this post is ©Teerasan Phutthigorn/Shutterstock.com.