Key Points
Ford F-150 Lightning faced multiple recalls, including battery issues and fire risks
Prices of the F-150 Lightning continue to rise, making it less accessible for average vehicle owners
Falling demand for the truck may lead to future price adjustments
The Lightning's range is significantly reduced when towing or hauling heavy payloads
Other EV truck options are becoming available, offering potential alternatives to the F-150 Lightning
The American auto market is dominated by trucks. Manufacturers have rushed to get their vehicles to market. But Ford got there first with the F-150 Lightning. Unfortunately, being the first doesn't always mean being the best, as you'll see shortly. Despite the pent-up demand and excitement, you should probably avoid a Ford F-150 Lightning at all costs.
Ford heavily teased this new truck for years before its release, and consumers were eager to get their hands on one. Before going any further, Lightning is a full-size pickup truck with a body-on-frame design. Even the power train is similar to a conventional pickup, with a single electric engine.
1. Recalls
At launch, some felt the F-150 Lightning did not meet expectations. But some problems are typical of new vehicle launches, especially this groundbreaking model. Unfortunately, issues with the F-150 Lightning go far beyond minor bugs, making Ford recall over 100 trucks in early 2023.
Following that recall, Ford was forced to issue another due to battery issues weeks later. The recalls were reportedly unrelated, and the second one only affected 18 trucks that made it to customers. On top of those are an undisclosed number of undelivered trucks that Ford still had in their possession.
Ford reported that the recall stemmed from improperly manufactured battery cells at its Georgia plant for one month. The company determined which vehicles used those batteries and notified affected customers. While Ford quickly identified and rectified the problem, it did not instill much confidence that these new vehicles were experiencing significant issues shortly after production.
2. Battery Fires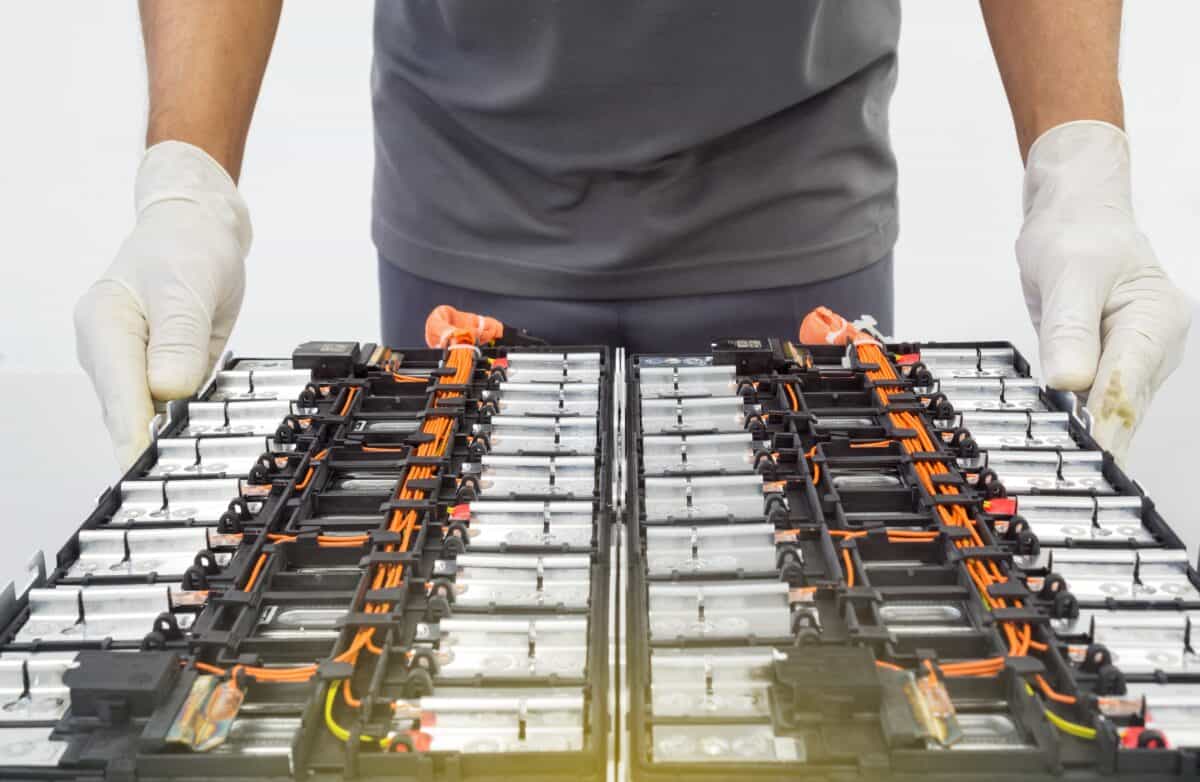 Recalls on such an expensive and complex vehicle are scary enough, but even worse is that Lightning's recall centered around battery fires. Ford's Lightning recall in early 2023 made headlines because it stemmed from a vehicle fire at one of Ford's lots in Michigan. The incident occurred on February 4 as the truck was charging at a parking lot before going to a dealership.
Based on reports and videos from the scene, at least two other adjacent trucks also caught on fire. Fortunately, Ford customers have reported no incidents of battery fire issues. But that only worsens fears surrounding EV batteries and their potential dangers. The ensuing recall was necessary but also raised questions about Ford's batteries.
All vehicles present fire hazards. Fuel and oil in an internal combustion vehicle are flammable and significantly worsen car fires. But EV fires are of a greater concern as they cannot be extinguished through traditional means. Cases of EVs catching fire and causing widespread property damage or burning for long periods abound.
Not to mention, fires are more likely to start during charging, which concerns drivers who may charge the vehicle under a carport or in a garage. But don't panic. EV fires are rare and don't pose a high risk to drivers or owners. Plus, manufacturers are improving battery technology to make EVs safer.
3. Prices Going Up
On a lighter note, you may want to avoid the Ford F-150 Lightning because its price keeps going up. At a time when car demand is falling, many EV companies are also lowering their prices to remain competitive. But not the F-150 Lightning, as Ford continues increasing its price.
The F-150 base model has an MSRP of $59,974, undoubtedly expensive for a truck. During the launch, its starting price was $41,769. Keep in mind this is for the same truck. Ford blames several factors for numerous price hikes over the last year. However, the truck is quickly getting out of reach for average vehicle owners.
Truck prices in the United States are already high, and Ford is trying to profit from that demand. They will likely continue to inch the price up in the future. Making matters worse is that many dealerships marked up Lightning prices in the tens of thousands of dollars. Unfortunately, this is nothing new, as dealerships went overboard with markups during the pandemic.
4. Dropping Demand
Dealerships have gotten away with egregious price hikes in recent years because of increased demand. However, demand is now dropping, thanks partly to Ford's price increases. But Americans are also spending less as inflation worsens and economic conditions change. Another major factor is rising interest rates that significantly drive up the cost of buying a new truck.
Because of the falling demand, you may want to avoid an F-150 Lightning purchase to see where prices go. There is still a chance that Ford will continue raising Lightning's MSRP, but it is also possible that shrinking demand will cause them to lower it. More important than a potential price drop is why consumers are no longer interested in buying the truck.
Cost is a factor, but many consumers see the reviews and realize that it doesn't live up to the hype. Ford initially claimed that it received over 200,000 pre-orders. But they only managed to pump out a little over 15,000 trucks by the end of 2022. If those numbers were accurate, well over 100,000 people should still be waiting for a new F-150 Lightning.
When it comes to pre-ordering vehicles like this, it isn't uncommon for some people to back out. Some people's financial situation changes, while others realize they don't like the finished product. But usually, these canceled pre-orders would quickly go to other interested parties. While rare, more are turning up at Ford dealerships, with many used ones available online.
5. Terrible Range
The final reason you should avoid a Ford F-150 Lightning is also the best. The Lightning has a terrible range that is only amplified when towing or hauling a heavy payload. Ford touted the Lightning as a capable truck that could withstand the rigors of daily use. Trucks are noticeably missing from EV lineups because they are already large and heavy, making electrification difficult.
The standard range F-150 Lightning has a reported range of 230 miles with the standard battery and 320 miles on the extended range model. The standard batteries are below the average range of 291. However, the extended-range battery is pretty respectable. Ford touts that the standard range Lightning has a max tow rating of 5,000 lbs, while higher-end models can go up to 10,000 lbs.
MotorTrend tested the F-150 Lightning's tow range with three different campers. The longest range they got on a single charge was with a 17′, 3,140 lb camper, which was only 115 miles. Larger campers faired much worse, with the largest getting only 90 miles of range. A rough estimate is to cut your typical range in half while towing.
If you don't plan to tow, this may not be a problem. But it is a critical factor for potential truck buyers. This is especially true in the camper example, where you may not be able to recharge for many miles, especially in remote places. Otherwise, you can buy a much more affordable car or SUV with a longer range.
Other EV Trucks
If you are dead set on buying an EV truck, then the F-150 Lightning is one of the only options. Besides Ford, Rivian is an alternative, but you face some of the same issues. They are a new manufacturer and only make a truck and SUV. However, Rivian's R1T does boast a range of up to 400 miles. The truck has impressive features, but the base model is over $10,000 more expensive than Ford's.
Another less utilitarian option is GMC's Hummer EV Pickup. Availability is minimal, and it has a starting price of just under $85,000. Beyond those, some unreleased trucks like Chevy's Silverado EV, Tesla's Cybertruck, and Lordstown's Endurance will be good options. These trucks are in the final stages and should be available to consumers in the next few years, and you can already place pre-orders.
Should You Avoid a Ford F-150 Lightning
Ford made a bold leap into the EV market with the F-150 Lightning. But being among the first adopters isn't usually a good idea. As you've seen, Ford has dealt with some F-150 problems. Not to mention, many owners don't feel like the truck lives up to expectations. Keep in mind this is a matter of perspective. Some people do enjoy the electrified truck.
Quite a few businesses did jump in feet first with the Lightning. The fuel savings in certain parts of the country could quickly help justify the cost. While you still wouldn't want to tow heavy lows, throwing tools or a ladder in the back would be fine. Lightning is good for business use as workers can charge their trucks overnight before going out in the morning.
But it is hard to recommend a vehicle with so many kinks to work out. Plus, other companies like GM are working on their EVs. If you are interested in buying an EV immediately, you may want to consider a readily available vehicle. At the F-150 Lightning's price, you have plenty of options like the Mustang Mach-E, Nissan Ariya, and Toyota bZ4X.
If you decide to buy a Ford F-150 Lightning, try to determine your potential routes so the range is not an issue. This won't be a problem if you plan to drive around the city. But if you tow or plan to travel through rural areas, the Lightning won't cut it. One final recommendation is to rent an F-150 Lightning for a weekend to have a feel before you head out to your local dealership.
Summary Table
| Reason | Description |
| --- | --- |
| 1. Recalls | Multiple recalls due to battery issues and manufacturing defects |
| 2. Battery Fires | Concerns about battery fires during charging and potential dangers |
| 3. Prices Going Up | Increasing prices making the truck less affordable for average vehicle owners |
| 4. Dropping Demand | Falling demand due to price increases, economic conditions, and negative reviews |
| 5. Terrible Range | Significantly reduced range when towing or hauling heavy payloads |
The image featured at the top of this post is ©By WMrapids - Own work, CC0, https://commons.wikimedia.org/w/index.php?curid=115001597.