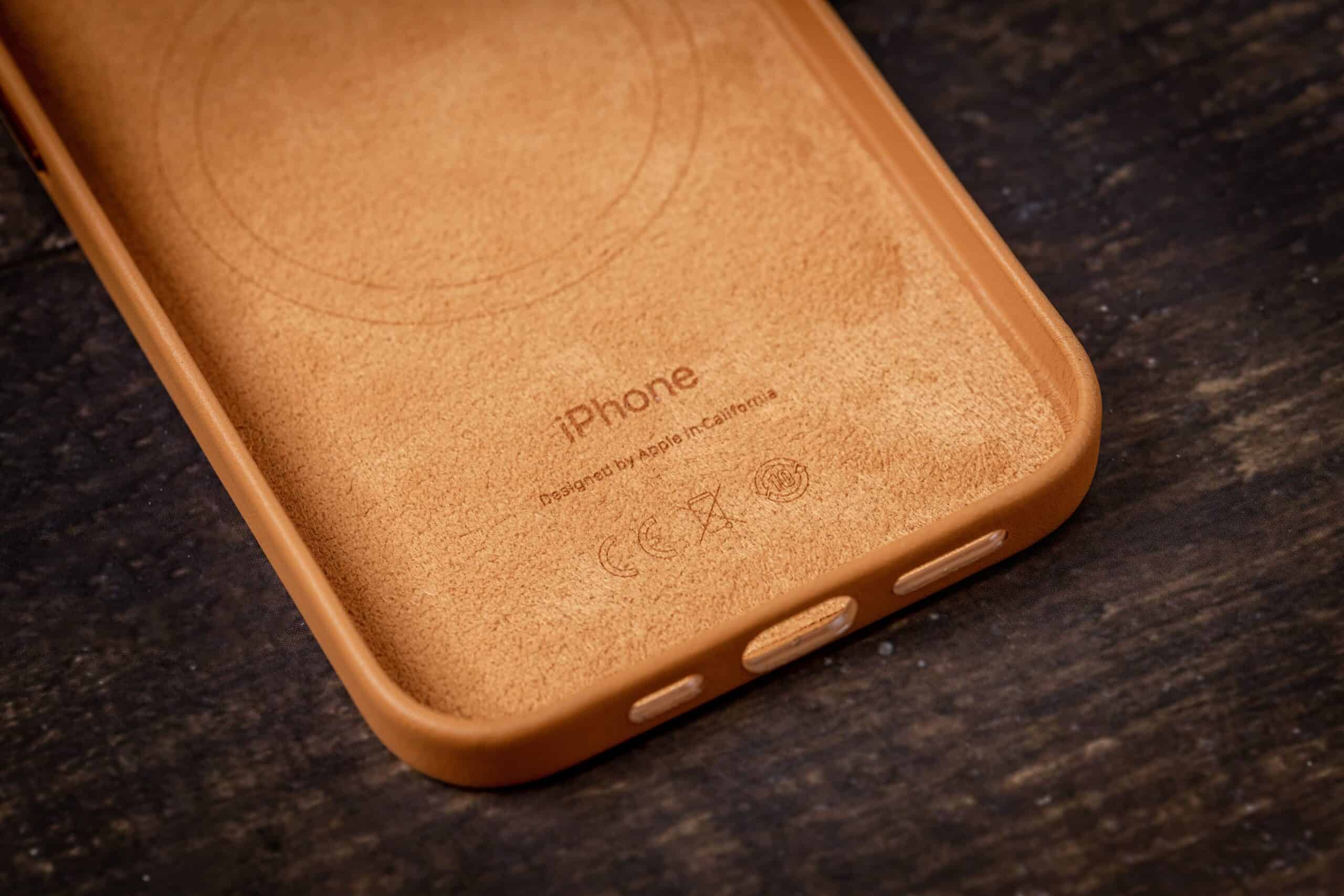 Key Points
When choosing the best MagSafe case, there are many factors to consider, including protection, design, compatibility, magnetic strength, and price. You may also want to look for special features such as a kickstand or a credit card pocket.
The OtterBox Commuter Series was voted the best overall Magsafe case.
If design is your main concern, the Nomad Modern Leather Case may be for you.
MagSafe cases have become a popular way to protect your phone from drops and damage. These cases provide a strong, secure fit and protect your phone or tablet from scratches, drops, and everyday wear and tear.
With so many different options on the market, it can be difficult to know which one is best for you. That's why we've rounded up the five best MagSafe cases available today. From ultra-durable heavy-duty cases to stylish and lightweight options, you'll be sure to find something that suits your needs and preferences.
No matter what your needs are, these MagSafe cases will keep your device safe and looking great. Read on to discover the top MagSafe cases for your device.
OTTERBOX COMMUTER SERIES Case for iPhone 13 (ONLY) - BLACK
Display size: 6.1 inches.Compatible with iPhone 13 (ONLY)
Tested to survive 3X as many drops as military standard (MIL-STD-810G 516.6) with lasting antimicrobial technology. Helps protect the case exterior against many common bacteria. It does not protect you or the screen
Thin, pocket-friendly case made with 35% recycled plastic slips in and out of pockets easily, has a secure grip for confident handling and compatible with Apple MagSafecharger and wireless charging
Dual layer, soft inner slipcover and hard outer shell absorb and deflect impact while port covers block dirt, dust and lint from getting into jacks and ports and raised edges protect camera and screen
Includes OtterBox limited lifetime warranty (see website for details)
The OtterBox Commuter Series is the best choice to protect your iPhone from everyday drops and wear and tear. Its slim, pocket-friendly design makes it easy to take anywhere, while the two-piece construction ensures maximum durability.
This case has been tested to survive three times as many drops as the military standard. It features antimicrobial technology to help protect the case's exterior from common bacteria.
Finally, the case is infused with a silver-based additive that incessantly blocks microbial growth. This case is only compatible with the iPhone 13, has a display size of 6.1 inches, and comes with an OtterBox limited lifetime warranty. With all these features, the OtterBox Commuter Series is the best MagSafe case available.
Check out OtterBox Commuter Series on Amazon.
Nomad Modern Leather Folio for iPhone 13 Pro | MagSafe | Rustic Brown Horween Leather
Develops Character: Made with Rustic Brown Horween leather from the USA, that develops a patina with time and takes on a look totally unique to your case.
Unique Design: Modern Leather Folio integrates your phone and wallet into one ultra functional minimalist tool. With 3 card slots and 1 cash slot, Modern Leather Folio has the capacity you need for any situation.
MagSafe: This folio has an integrated magnet array to work seamlessly with the MagSafe charger and MagSafe accessories
Compatibility: Compatible with wireless charging and also offers dual lanyard attachment points (note: lanyards sold separately)
PRODUCT NATURALLY SCRATCHES (scratches fade and patina with time)
If you're looking for a leather case that's built to last, look no further than the Nomad Modern Leather Case. Combining timeless design with modern protection, this leather case will keep your device safe and stylish.
The soft leather exterior is complemented by a shock-absorbing TPU interior for maximum protection. The real highlight of this case is its integrated magnet array to work seamlessly with the MagSafe charger and accessories.
This case is also compatible with wireless charging and features dual lanyard attachment points. It also features reinforced corners for extra durability.
With a precise fit that allows access to all ports, buttons, and speakers, this case offers the perfect balance of style and protection. Plus, the secure magnetic closure helps to keep the cover securely closed.
Check out Nomad Modern Leather Case on Amazon.
Pelican Shield Kevlar Series - iPhone 14 Case 6.1" [Compatible with MagSafe] Magnetic Charging Phone Case with Belt Clip Holster Kickstand [21FT MIL-Grade Drop Protection] Cover - Black
Shield Kevlar Series: We build for the perfectionist who demands quality, both in equipment and experience, this pelican case designed for iPhone 14 is made with multiple latches to lock and secure your phone, an easy-to-use holster included with a belt clip, and a kickstand for your next adventure; Anti-scratch coating ensures that your case looks newer for longer, while raised edges on both front and back protect the camera and screen
21 FT Military Grade Drop Protection: Shield series case for iPhone 14 is strengthened with 4 protective layers of hard polymers and soft rubber, all backed by superior strength made with aramid fibers to protect your phone against whatever by creating a 360-degree reinforced defense; Shock-absorbing interior shell and soft cushioned corners work together to create an outstanding 21FT drop protection that exceeds military drop testing standards
Recycled Materials: Made of standard certified sustainable recycled materials, reducing the consumption of limited resources, and reducing the emission of greenhouse gases, while contributing to a positive change in the world; High-quality and up-to-the-mark standards materials with built-in coatings help to protect the case exterior against daily rough use and keep it shining for longer
Compatible with MagSafe & Wireless Charging: Perfectly aligned built-in strong magnet makes wireless charging faster and convenient, powerful magnetic field ensures the case remains intact no matter how it rotates or is used; This phone case is compatible with MagSafe chargers, Qi wireless chargers, and all MagSafe accessories
Package Contents: 1 Unit of Pelican iPhone 14 Case - Shield Series Black (fits New Apple iPhone 14 2022 only); Lifetime Warranty
If you're looking for a durable and rugged case to protect your MagSafe-equipped device, look no further than the Pelican Shield MagSafe Case. This military-grade case is designed to withstand extreme conditions and is engineered to be ultra-protective yet lightweight.
It has an integrated impact system that dissipates energy from drops and bumps to minimize damage to your device. The interior shell absorbs shock, while the soft cushioned corners provide even more cushioning.
The rubberized textured surface ensures maximum grip and makes handling easy. You'll also appreciate the matte finish, which helps repel water, oil, fingerprints, and smudges. And with raised edges that provide a buffer zone around your screen when laid face down on a flat surface, you won't have to worry about scratches or scuffs ruining your perfect display.
Check out Pelican Shield on Amazon.
Best Clear MagSafe Case: Case-Mate
The Case-Mate case is the perfect choice for those looking for a clear, stylish, and protective way to keep their iPhones safe. This case not only provides excellent protection against drops and scratches but also provides compatibility with MagSafe technology, making it easier to attach and detach accessories with ease.
The case's exterior is scratch-resistant, ensuring your phone remains protected from daily wear and tear. Additionally, the raised edges help to protect your phone's camera lens and buttons. With its slim design, you can easily slip the Case-Mate MagSafe case into your pocket or purse without adding extra bulk. This case is an excellent choice for anyone looking to show off their phone while protecting it.
Check out Case-Mate on Amazon.
Best Drop Protection MagSafe Case: UAG Monarch Pro
UAG Designed for iPhone 14 Pro Case Kevlar Silver 6.1" Monarch Pro Built-in Magnet Compatible with MagSafe Charging Rugged Shockproof Dropproof Premium Protective Cover by URBAN ARMOR GEAR
LIGHTWEIGHT MATERIAL: Our iPhone 14 Pro case is layered with lightweight, premium, industry-leading DuPoint Kevlar Material provides industry-leading protection.
MULTI-LAYER PROTECTION: Handcrafted with premium materials featuring a feather-light construction with 5 layers of protection staring UAG's signature armor frame, shock-resistant core, layered with DuPont Kevlar Material, a polycarbonate shear plate, alloy metal hardware, and impact-resistant rubber surround.
COMPATIBLE WITH MAGSAFE CHARGING: Built-in magnet module that locks in-place for MagSafe charging compatibility. Compatible with Apple Pay.
ENHANCED FUNCTIONALITY: Traction grip surrounds the perimeter for easy handling. Ultra-responsive oversized tactile buttons deliver a crisp, clean click-feel. Soft raised screen surround to protect screen and raised camera bezel to protect the lens. Integrated lanyard anchor (lanyard not included) for on the go functionality.
MILITARY GRADE DROP PROOF TESTED: PC + TPU Chassis (TPU frame, PC backplate) & hex pattern for increased shock absorption. 25 ft. Drop Protection (7.6 meters). Meets 2X Military drop-test standards (MIL STD 810G 516.6)
The UAG Monarch Pro MagSafe Case is one of the most reliable and protective cases available for your Apple device. Its rugged construction and five layers of protection provide superior protection against accidental drops, scratches, and wear and tear.
Its signature armor frame is composed of lightweight yet durable materials and features a shock-resistant core for extra durability. The inner layers are covered with DuPont Kevlar Material for extra strength and flexibility, while a polycarbonate shear plate provides optimal impact resistance.
With a military-grade drop rating of 25 feet, this case is designed to keep your phone safe from drops, scratches, and bumps. The MagSafe technology ensures a secure connection to your device, and the case has been tested for wireless charging compatibility.
The sleek design also features an oversized raised bezel that offers maximum screen protection and a convenient kickstand for hands-free viewing. The Monarch Pro is designed with precision cutouts, so all your ports and buttons are still easily accessible.
Furthermore, an impact-resistant rubber surround and alloy metal hardware ensure maximum protection from potential hazards. With its heavy-duty construction and stylish design, this is one of the best MagSafe cases.
Check out UAG Monarch Pro on Amazon.
How to Pick the Best Magsafe Cases: Step by Step
A quality case is essential when it comes to protecting your iPhone and its MagSafe accessories. Here are some things to look for so you find the best MagSafe case for your phone:
Protection
Design
Convenience Features
Compatibility
Magnetic Strength
Price
Now let's explore each one in more detail.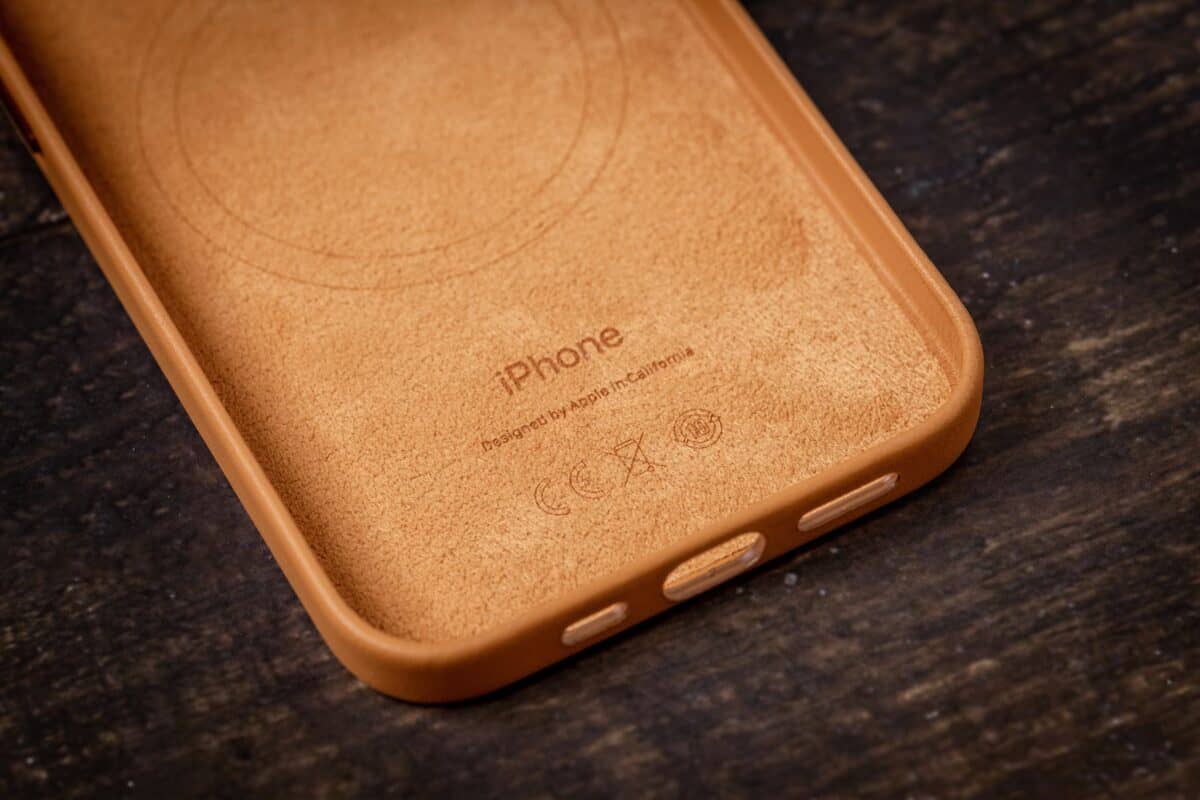 Protection
First and foremost, you want to ensure you're getting adequate protection from your MagSafe case. Depending on the model, MagSafe cases can provide varying levels of protection from bumps, drops, and scratches. Look for cases with reinforced edges, raised corners, and durable materials like polycarbonate to ensure that your device is well-protected.
Design
There is a wide variety of MagSafe cases available in different styles and colors. Whether you prefer a minimalist style or something more eye-catching, you'll have plenty of options. Take some time to browse through the selection and find something that fits your aesthetic.
Convenience Features
When selecting a MagSafe case, look for models with convenient features that make using your iPhone easier. Some cases feature built-in kickstands for watching videos or FaceTime calls, while others come with pockets for storing cards or cash. Think about how you'll use your device and pick a case with features that will be helpful for you.
Compatibility
Make sure you double-check that the MagSafe case you're considering is compatible with your specific model of iPhone. Not all cases are compatible with all iPhone models, so be sure to check before purchasing.
Magnetic Strength
The magnet's strength will determine how securely the case attaches to your device. Look for cases that have strong magnets for a secure hold that won't loosen over time.
Price
Of course, you also need to consider your budget when shopping for a MagSafe case. There are plenty of affordable cases on the market, but remember that expensive ones often offer more features and better protection.
What to Know Before Buying the Best MagSafe Cases
When it comes to protecting your iPhone, MagSafe cases are a perfect choice. Not only do they provide an incredibly secure fit for your phone, but they also come in various styles and designs to suit your style. But before you go out and buy a MagSafe case, there are a few things you should know.
First and foremost, MagSafe cases are designed to work with iPhones that are compatible with the MagSafe system. This means that if you don't have an iPhone 12 or higher, you won't be able to use this type of case. Additionally, the cases vary in size, so ensure that you measure your phone before purchasing to ensure it fits correctly.
Next, consider the material that the case is made out of. MagSafe cases are typically made of plastic, rubber, or silicone. Each material provides different levels of protection for your device, so choose one that offers the most protection for your specific needs. Some cases come with extra features, such as card slots and kickstands, so keep an eye out for these options.
Finally, when shopping for a MagSafe case, it's important to research the brand that you're considering. Make sure to read customer reviews to get an accurate idea of the product's durability and reliability. Some brands offer better warranties than others, so be sure to factor this into your purchase decision.
Using the Best MagSafe Cases: What It's Like
MagSafe cases are the perfect accessory to keep your iPhone safe and secure. With magnets embedded in the case, they allow for an easy attachment and detachment of your device. They also provide protection from minor bumps and scratches and feature a range of stylish designs to suit any fashion sense.
Whether you're looking for something sleek and subtle or a bold and vibrant statement piece, you'll be sure to find a MagSafe case that fits your needs. MagSafe cases are also highly durable, making them ideal for those who want a reliable case that can withstand day-to-day wear and tear. With this added layer of protection, you can rest assured that your device will stay safe no matter where you go.
Overall, MagSafe cases offer a great balance between protection and convenience, making them an ideal choice for those looking for an easy way to keep their device secure. With their simple magnetic design and wide selection of styles, you won't have trouble finding the perfect MagSafe case for your phone.
NEXT UP…
Last update on 2023-01-19 / Affiliate links / Images from Amazon Product Advertising API