Key Points
You want to make sure you have a proper graphics card in order to run Photoshop with efficiency.
It's good to think about available storage on your computer or hard drives because the edited file size can really add up!
Screen size can also be an important factor to consider if your editing needs require you to really zoom in on pixels.
Since the first laptops hit the shelves in the 1980s, people have been using them to edit photos, graphics, and media. Laptops have evolved so much, and today's machines have powerful CPUs, graphics cards, and storage media.
If you're looking for the perfect laptop to run Photoshop or graphic design software, you'll be spoiled for choice. Hundreds of models are available each with its features, specs and pricing. So, picking the right laptop for graphic design in 2023 can be tricky. Luckily, we've done a bit of sleuthing to find the top laptops in the market today.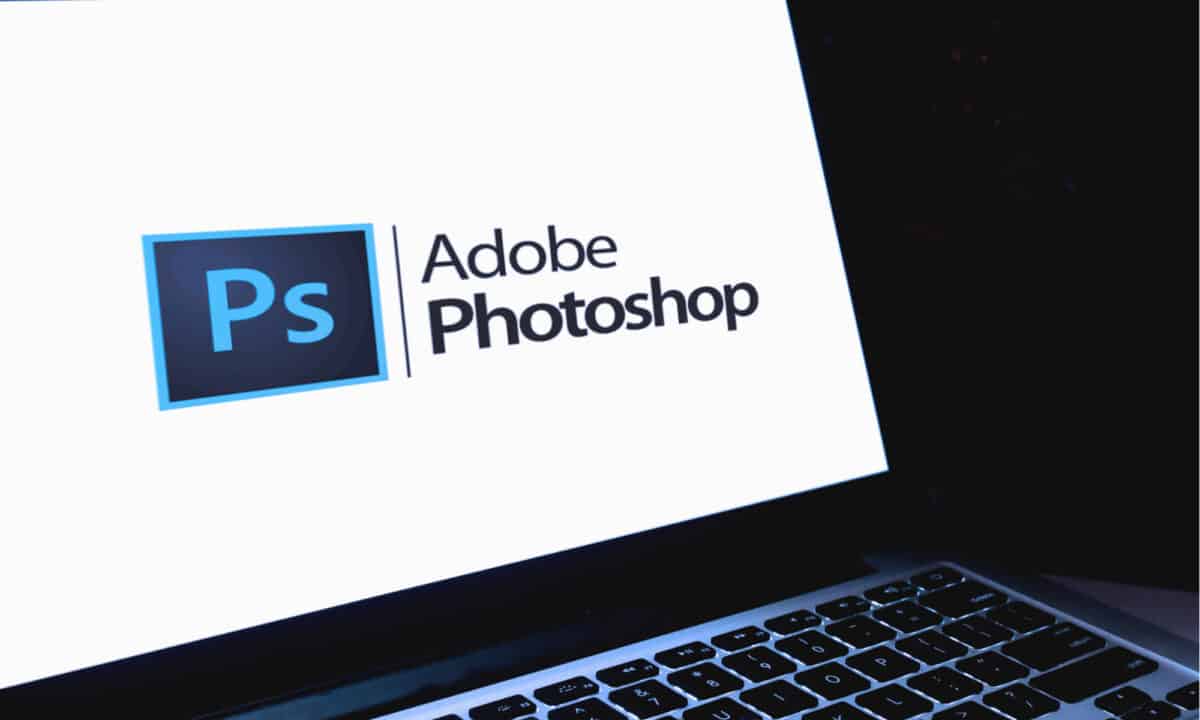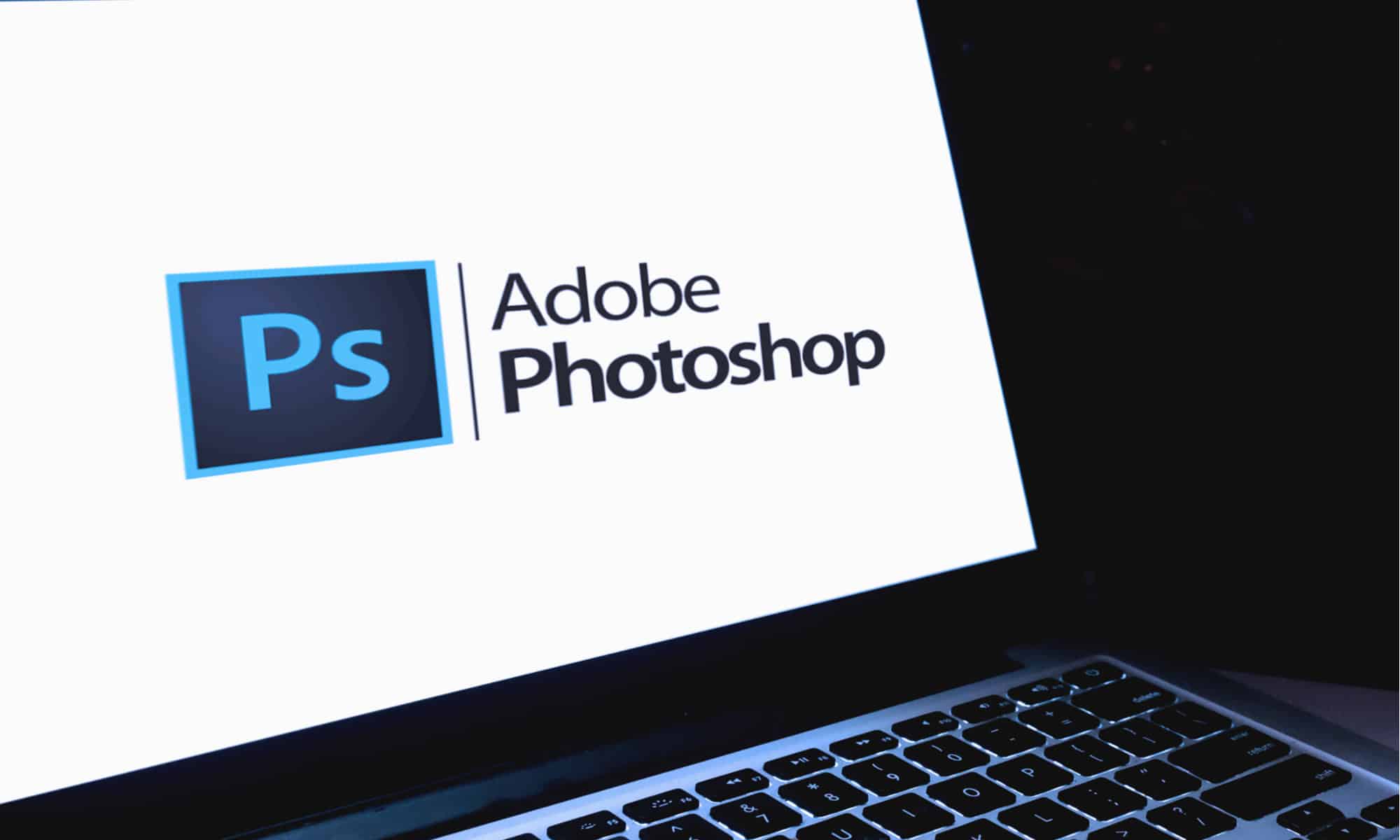 Here are the five best laptops for Photoshop and graphic design in 2023.
Best Overall Laptop For Photoshop and Graphic Design: MSI Creator 17
The MSI Creator 17 is ideal if you are looking for the best laptop for Photoshop and graphic design.
MSI has a reputation for making high-performance laptops, graphics cards, motherboards, and components. The Creator 17 offers the perfect combination of graphics processing, screen quality, and performance for the price.
The screen quality is superb on this laptop. You get a vibrant and clear picture with 4K HDR and 1000 nits of brightness. The color accuracy is top of the line, with 100% coverage of the DCI-P3 color gamut. The screen even earns VESA's prestigious DisplayHDR 1000 certification, asserting its status as the pinnacle of laptop displays.
An audio combo jack, two USB Type-A ports, and a 2.5-gigabit ethernet port are located on the left side of the Creator 17. There are four ports on the laptop's right side: a USB Type-C port, an SD card slot, a Thunderbolt 4 port, and an HDMI 2.1 port.
You can back up your files over the network with built-in WiFi 6 and take advantage of the selection of ports and expansion options. Coupled with the large and color-accurate 4K display, this port selection makes the Creator 17 an excellent laptop for Photoshop and graphic design.
Check out the MSI Creator 17 on Amazon.
Best Budget Laptop For Photoshop and Graphic Design: Acer Nitro 5
The Acer Nitro 5 offers the best all-around performance plus some pretty good features for under $1000.
Acer Nitro proves that you don't have to splurge to find a good photoshop and graphic design laptop. While you won't get the latest and most potent specs, this laptop still offers a competitive package.
This laptop features a dedicated Nvidia RTX 3050 GPU with 4GB of dedicated VRAM. So, you'll have no trouble running even the most demanding Photoshop and graphic design projects. Coupled with the stunning 17.3" IPS display, this laptop makes for a visually immersive experience.
You can easily interface the Acer Nitro with all of your peripherals, including digital cameras and external hard drives using the multiple USB 3 and USB Type-C ports. You can plug in popular devices without worrying about compatibility. Additionally, you get an HDMI port for powering a high-resolution external monitor.
Check out the Acer Nitro 5 on Amazon.
Best Travel Laptop For Photoshop and Graphic Design: Apple M2 MacBook Air
If you're looking for a powerhouse of a computer in a slender and lightweight frame, the Apple M2 MacBook Air is an ideal choice.
Weighing in at only 2.7 pounds or 1.25 kilograms, the MacBook Air is the most portable graphic design laptop in the market. It packs substantial graphics processing power for its size. The display is equally as impressive, with over 500 nits of brightness, a P3-wide color gamut, and support for 1 billion colors. The 13.6-inch Liquid Retina display provides vivid graphics with stunning clarity.
Apple supercharged the new MacBook Air with the latest M2 CPU. However, the default RAM configuration offers 8GB, which is enough to meet the minimum requirements for most graphic design programs. Still, this is not ideal, especially when you consider the rather cramped 256GB SSD.
While the specs will run Photoshop and similar programs, you might run low on space and have to offload files to an external hard drive. Nonetheless, the powerful GPU and CPU combo and the exquisite display make this an excellent laptop for Photoshop and graphic design.
Check out the Apple M2 MacBook Air on Amazon.
Most Durable Laptop For Photoshop and Graphic Design: Lenovo ThinkPad P17
With a powerful combination of graphics and processing hardware, the Lenovo ThinkPad P17 makes a durable laptop for Photoshop and graphic design.
Lenovo has always been known for making durable laptops. Since IBM first introduced the ThinkPad series in the 1990s, it has been a staple among business users and travelers who need a durable yet robust system.
With 1TB of solid-state storage and 32GB of RAM, the ThinkPad P17 offers plenty of space to install your programs and hold a massive library of pictures. What makes this laptop a true graphics machine is the Nvidia Quadro T2000 GPU. Alongside the Intel Core i7 processor, this GPU offers groundbreaking graphics performance.
The ThinkPad's display is average for a Lenovo laptop. With a resolution of 1920 by 1080, you can view all of your pictures in vivid detail. While the 17.3" display suffers from a lower brightness of 300 nits, it makes up for it with the option to connect up to four external displays.
You can plug in a wide variety of peripherals via multiple USB 3, USB Type-C, and DisplayPort connectors. There is also WiFi 6 for connecting to the web and making cloud backups. While you get standard features that you'll find on any laptop, the ThinkPad offers everything in a more durable, rugged package.
Check out the Lenovo ThinkPad P17 on Amazon.
Best Performance Laptop For Photoshop and Graphic Design: MSI Creator Z17
With the perfect storm of advanced hardware and sturdy design, the MSI Creator Z17 offers the best performance in the market.
The name says it all–the MSI creator was designed for the creative professional. While the price tag may be on the high end, the MSI Creator Z17 is the pinnacle of Photoshop and graphic design laptops.
Taking a closer look at the specs, you can start appreciating what an impressive laptop is. Even with such a slim form factor, MSI manages to cram in an Intel Core i9 processor and Nvidia RTX 3080-Ti GPU. This combination is designed for intensive graphics work, from computer-assisted design to video editing.
One striking feature of the MSI Creator Z17 is the screen. The massive 17" display offers a 165hz refresh rate and full touch input. As an added bonus, you will benefit from 100% DCI-P3 color accuracy. With a 16:10 aspect ratio, you get a pleasing angle to work on your projects. Creators love this aspect ratio so much they have dubbed it the "Golden Ratio." This aspect ratio is so appreciated because it offers roughly 11% more screen real estate than a standard 16:9 display.
The MSI Creator Z17 offers all of the industry-standard connections you would expect on such a pricey laptop. While particular cheaper laptops may have more USB-A ports, you still get multiple USB Type-C ports and an HDMI port for connecting peripherals. There is also an SD card reader for unloading your digital camera. The only drawback is the high price, but if you are working with a higher budget, this laptop will offer an unrivaled experience.
Check out the MSI Creator Z17 on Amazon.
How To Pick The Best Laptop For Photoshop and Graphic Design: Step by Step
If you are looking for a laptop to use for Photoshop and graphic design, keeps these five things in mind to ensure you get what you're looking for:
Graphics processing
Screen quality
Operating system
Storage capacity
Ports and connectivity
Let's explore each one in more detail.
Graphics Processing
If you're using your laptop for Photoshop and graphic design, you'll want to ensure it has a capable graphics card. Integrated graphics with shared memory is usually enough, but you will experience issues with slow rendering times and less pleasing visual effects.
While integrated graphics system shares resources with the CPU, a dedicated GPU offers more resources for faster processing. Ideally, a suitable laptop will have a dedicated graphics card. A discrete GPU, like an RTX 2080 or 3080, will offer significantly better performance than integrated graphics.
Screen Quality
Screen quality is essential when editing photographs or working on a new design. You need to have as much color accuracy as possible. With modern laptop screens, you can come close to the quality of desktop monitors. Finding the laptop with the best screen for your money is vital.
Qualities like high maximum brightness only matter if you work on your laptop in extremely bright environments, like outdoors or in the sun. However, you shouldn't overlook screen brightness entirely. Ideally, you should not go with a laptop that doesn't offer at least 400 nits of brightness.
Unlike gaming, where you can observe noticeable changes on higher refresh rate screens, graphic designers mainly work with still images. Because of this, the refresh rate is not the most important factor for graphic design. Instead, you should focus on finding a laptop with high color accuracy.
Operating System
What type of operating system best suits your new laptop? Typically, you'll have to decide between Windows and Mac. As you might expect, MacBooks ship with macOS, which comes with its own advantages and disadvantages.
Windows is the most common operating system. While you can always install a free Linux distro, most graphic design software like Adobe Photoshop and Illustrator runs best on either Windows or macOS.
Storage Capacity
One of the most important aspects to consider when picking out a laptop to use for Photoshop and graphic design is the storage capacity. Pictures and designs take up a lot of storage space, so ensuring you have enough room to store your whole collection is paramount.
The ideal laptop will have enough room to install all of your graphic design applications. You should look for a laptop with a minimum of 512GB of storage space, but preferably more. A 1TB drive will be ideal for holding all of your photos, designs, and edits.
However, storage capacity isn't everything, though. It is also essential to consider your laptop's storage type when assessing its performance. You will get significantly better performance from a solid-state drive than from a hard drive. SSDs offer many benefits, such as increased durability and energy efficiency.
Ports and Connectivity
A good selection of ports is also essential when shopping for a laptop for Photoshop or graphic design. If you take photos on your phone or camera, you should be able to transfer them to your laptop quickly. You'll want to have USB ports and SD-card readers to ensure you can transfer photos from your phone or digital camera.
Backing up your photos and designs is crucial. You don't want to spend hours working on a graphic design only to lose it by not backing it up. External hard drives and flash drives work great for making local backups. Finding a laptop with sufficient USB ports to connect your external hard drives is essential.
Even more critical is WiFi connectivity. You can go online anywhere with a wireless internet connection, and back up your photos online with services like Google Drive and Dropbox. A fast WiFi connection also lets you download the latest updates for your graphic design software and go online to look up tutorials and inspiration.
What To Know Before Buying a Laptop for Photoshop and Graphic Design
Before splashing on a new laptop, make sure it's suitable for your situation. You don't want to end up with a laptop that is too slow for your needs. Know a few things about these devices before settling for the ultimate laptop.
Because graphic design relies heavily on a solid GPU and CPU, it's crucial to buy the right one from the start. RAM and storage; these you can upgrade. However, CPU and GPU are often not upgradeable on laptops. If you don't pick right from the start, you'll get stuck with a machine that won't grow with the times.
Next, decide which programs you plan to use on your laptop. The Adobe Creative Suite, including Photoshop and Illustrator, is the most popular graphic design software. It's available on Mac and Windows, and will work with any laptop on our list.
If you are an advanced user, consider installing a Linux operating system on your computer, though you still have options. Graphic design programs like Gimp and Corel Draw are popular among Linux users. Additionally, there are dozens of open-source options for Linux systems.
What it's Like to Use: Laptops For Photoshop and Graphic Design
Since the early days of computing, we have used graphic design software to edit photographs, touch up pictures, and create unique designs. The ability to express this artistic freedom through digital means is unique to the modern age. Laptops increase the portability of artists and designers like never before.
If you're just getting into graphic design, it helps to know what it is like to use a laptop for Photoshop. Surprisingly, it is not all too different from using a desktop. However, there are a few drawbacks to using a laptop for Photoshop and graphic design as opposed to a desktop system. With laptops, you may find yourself limited in terms of screen size and storage capacity.
However, with the right choice of laptop, you don't have to limit yourself. Higher-quality laptops have expandable storage devices and display ports to plug in external displays. Your experience using a laptop for Photoshop will depend on your demands and if you need these helpful extras.
Up Next…
Don't stop now! We have plenty more articles about laptops.
The image featured at the top of this post is ©Hadrian/Shutterstock.com.