NVIDIA 3060 and 3060 TI were released under the GeForce 30 series and have caused a spark in the GPU market. Both gamers and miners find it challenging to choose between the 3060's 12GB VRAM and the 3060 TI's 8GB VRAM. However, it's not only a matter of size; there is much more that users should consider before picking out the best graphic card. 
For miners, it would be best to consider the GPU's hash rate, while for gamers, it would be more on the speed and performance of the graphics card. So, which between 3060 and 3060 TI has the best features? Here is all you should know.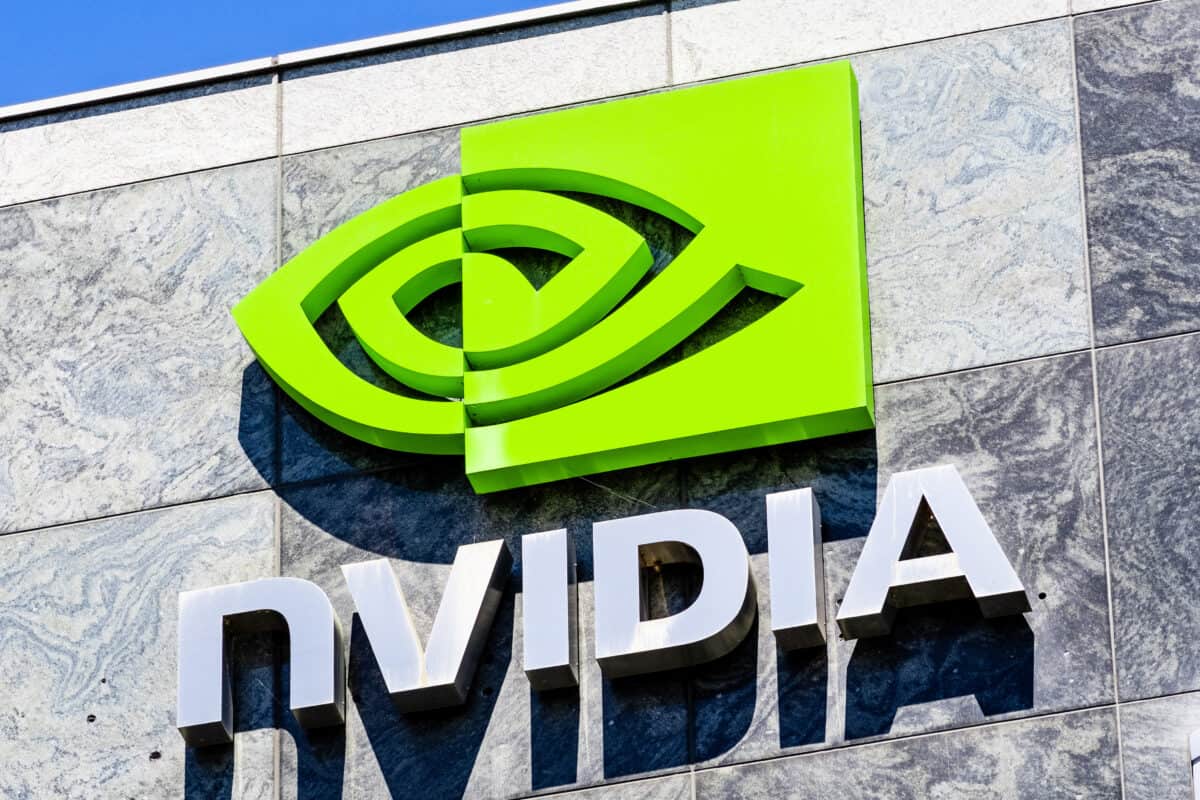 3060 vs 3060 Ti Comparison: Side-by-Side Comparison
| | 3060 | 3060 TI |
| --- | --- | --- |
| What it is: | It is a graphic card released by Nvidia under the GeForce 30 series | It is the mid-range Nvidia GeForce 30 series GPU released after the RTX 2060 |
| Primary use: | Graphics, Images, Videos | Graphics, Images, Videos |
| Conceived: | February 25, 2021 | December 2, 2020 |
| Initial price: | $329 | $399 |
| Developer: | Nvidia | Nvidia |
| Boost clock: | 1.78 GH | 1.665 GHz |
| Processing cores:  | 3,584 CUDA Cores112 Tensor Cores 28 RT Cores | 4,864 CUDA Cores152 Tensor Cores38 RT Cores |
| Memory size: | 12 GB | 8 GB |
| Memory type: | GDDR6 | GDDR6 |
| Bandwidth capacity: | 360GB/s | 448GB/s |
| Architecture: | Ampere | Ampere |
| Power: | 170 W | 200 W |
| GPU model: | GeForce RTX series | GeForce RTX series |
3060 vs 3060 Ti: Six Must-Know Facts
The 3060 and 3060 TI are the mid-range cards in the GeForce RTX 30 series.
The 3060 and 3060 TI have limitations in mining cryptocurrency by reducing efficiency by halving the hash rate.
The 3060 TI has the Lite Hash Rate (LHR), limiting the Ethash mining hash rate.
The 3060 and 3060 TI have been designed with the Ampere architecture
The 3060 TI was released on December 2, 2020, then the 3060 on February 25, 2021.
3060 has a bigger memory of 12GB VRAM, while 3060 TI has 8GB VRAM.
3060: The Complete History
The RTX 3060 is the latest release in the RTX 3000 series, released on February 25, 2021. One of the main similarities with the RTX 3060 TI is the modern Ampere Architecture, a successor of the Volta and Turing architectures. Therefore, 3060 has an incredible AI speed which enables it to run more processes and algorithms simultaneously. 3060's fast processing speed is a plus for crypto miners, as it can handle complex cryptographic arithmetics to give accurate results during mining. However, there was a shortage of 3060 cards caused by massive purchases from crypto miners. In an attempt to limit purchases by crypto miners, Nvidia announced in February 2021 that the 3060 would be able to detect the process of mining Ethereum cryptocurrency and regulate the hash rate.
On September 1, 2020, Nvidia introduced its 2nd Generation Ray Tracing, which has a new streaming microprocessor and doubles real-time ray-tracing compared to previous technologies. Therefore, 3060 displays more realistic and outstanding graphics for gaming. 
Another noteworthy application introduced during the release of 3060 is the Deep Learning Super Sampling (DLSS) 2.0 to better the gaming performance. DLSS 2.0 uses AI to provide magnificent graphics for gamers by learning the patterns and the complete processes of better game performance as time passes by. The super-Sampling feature enables higher resolution for games that support it. 
While playing, lagging causes lots of inconvenience. Fortunately, 3060 has been designed with the Lowest System Latency application that gamers can use to set up their games to reduce or avoid lagging. 3060's system latency technology is one of the best Nvidia features introduced to gamers in 2020. Users can measure their system latency using the Nvidia Reflex Latency Analyzer and get to know the best display for their games. 
Compared to the previous series, 3060 has significant advancements in its media. Users can record and share their gaming achievements on social media or any preferred platform. The 3060 GeForce Experience will enable users to Livestream on Youtube and broadcast on Facebook Live. Also, 3060 has the Nvidia Ansel photo, which can capture great photographs while playing games and share them directly on social media platforms. 
3060 has also allowed users to select their preferred game filters. It has designed a special application, the Nvidia Freestyle game filter, which automatically applies users' post-selected filters while playing. 
Upgrading the 3060 to any of the RTX 3 series has the best value compared to other Nvidia releases. This is because the RTX 3060 needs less power for overclocking than the 3060 TI. For a better gaming experience, the GPU power supply should be enough for its peak consumption. 3060 peak power consumption is 170 W, which means users require a minimum of 340 W to get the best gaming experience. When overclocking, Nvidia recommends at least 550W for the 3060. The recommended PSU for the 3060 is quite friendly to users as most overclocking would require above 600W. 
One of the noticeable differences between the 3060 and 3060 TI is their memory size. The 3060 has beaten the 3060 TI, with an extra 4 GB VRAM. However, both GPUs can comfortably run 4K games meaning the 12GB memory doesn't have a great impact compared to 3060 TI's 8GB VRAM.
The 3060 is compatible with various motherboards, unlike its predecessors. 3060 compatibility supports different motherboards, including Asus, AsRock, Colorful, EVGA, Gigabyte, and MSI. It is also compatible with various CPUs like i9-10xxx, i7-10xxx, i5-10xxx, and i3-xxx series. 
| Pros! | Cons! |
| --- | --- |
| Great display on 4K resolution games | Limited Ethereum algorithms for mining cryptocurrency  |
|  Low fan noise | Little advancement from the RTX 20 series |
| 12 GB of memory | Limited hash rate |
| Compatible with various motherboards and CPUs | |
| DLSS 2.0 can bring real-time ray-tracing | |
| Features two HDMI 2.1 ports | |
| Designed with Ampere architecture | |
3060 Ti: Used in Much More than Gaming
3060 TI is the best preference for many crypto miners compared to the 3060. Despite Nvidia limiting both GPUs to halve the hash rate, 3060 TI is still dominant in cryptocurrency mining, generating ~60MH/s. On May 18, 2021, Nvidia introduced the Lite Hash Rate (LHR) application to limit the Ethash mining hash rate for the 3060 TI. This was a step to reduce 3060 TI purchases by cryptominers; hence, get more cards to gamers.   
The 3060 TI has 8GB VRAM supported by GDDR6 memory, which is the most effective in Ethereum GPU mining. The GDDR6 is of the best value compared to GDDR5 because of its low power consumption and draws less voltage. 
The 3060 TI speed is a better option for many crypto miners and gamers than the 3060. Its memory bandwidth is 448GB/s, and it has a memory bus of 256-bit, which is significant in faster data transfer and high processing speed. The 3060 TI has 4,864 CUDA cores essential for all graphical processing and quick task management. Additionally, 3060 TI has 152 Tensor cores, improving its AI efficiency by providing in-depth learning training and inference from FP32 to FP16 to INT8; hence, upgrading the GPU performance.
The 3060 TI card has a minimum of 200W TDP, making it easy to control its temperature when performing heavy workloads or playing high-resolution games. 
The 3060 TI performance is impressive, with over 30 fps for the 4K games. Results from the 3060 TI benchmark show the fps values shooting as users lower the game's resolution. At 1440p, the game plays smoothly and provides a clear focus at 60fps. Down to 1080p, users experience up to 80fps or up to 100fps. 
| Pros! | Cons! |
| --- | --- |
| 8GB of Memory | The LHR application limits maximum performance in crypto mining |
| Higher memory bandwidth  | Overclocking is difficult due to its power limit. |
| Great graphic display | Not the best for 4k games |
| DLSS feature helps in incredible game performance | |
| Sufficient FPs for 1440p and 1080p gaming | |
| Easy to control its temperature | |
| Effective 60MH/s for cryptocurrency mining | |
| Designed with Ampere architecture feature | |
3060 vs 3060 Ti: Which One Is Better? Which One Should You Use?
The 3060 has a giant 12GB VRAM, which is quite effective for 4K games. However, its memory size doesn't have any exceptional performance that the 3060 TI can't run. This means the 8GB VRAM provided by 3060 TI makes it as effective as the 3060.
The 3060 TI has the throne in matters of speed and general performance. First, it has 448 GB/s bandwidth compared to 360 GB/s provided in the 3060 and 256-bit versus the 3060's 192-bit. The 3060 TI bandwidth and memory bus figures outweigh the 3060, making it much faster in data transmission and multitasking. 
Nvidia has limited both GPUs to halve its hash rate in cryptocurrency mining. However, 3060 TI is still the best choice for most crypto miners as it can run up to ~60MH/s, while 3060 can only extend to approximately 48MH/s. So, looking at all the angles, 3060 TI is the best value.
NEXT UP…