Key Points:
It's good to note that 60Hz is the standard today, which has a screen refresh rate of 60 times a second.
Before you spend the money on getting a 144Hz version, make sure the CPU and GPU can perform 120FPS or more, or else you won't be able to take full advantage of your screen.
A common complaint for laptops with this level of power is the shorter battery life.
High refresh rate monitors are becoming a staple for PC gamers and tech enthusiasts alike. Today, more and more laptop manufacturers are catching up with the trend. As a result, 144hz is the existing standard of many flagship laptop models and some lower-tier laptops as well.
You might wonder: what is a high refresh rate monitor? The refresh rate of a monitor refers to the speed that a screen refreshes the image on the screen. For example, today's standard refresh rate is 60hz, which refreshes the screen 60 times per second.
Many of these laptops are targeted toward gamers and will share in that aesthetic, so your options will be slightly limited if you're not very into that look—at least until 144hz becomes the standard, as opposed to today's 60hz.
We earn a commission if you make a purchase, at no additional cost to you.
The ASUS ROG Strix G17 wins the best overall because this laptop's performance for its price is unbeatable.
While it is not the cheapest at $1,549, the AMD Ryzen 7-5800H CPU and the NVIDIA RTX 2070 GPU have plenty of power to comfortably run the high refresh rate screen. In addition, this model has 16GB of RAM, which is perfect for high performance without breaking the bank.
The ASUS ROG lineup does have a more gamer-focused aesthetic than some of the other laptops on this list, so if you are looking for a subdued look, the RGB laptop might not be the way to go.
Check it out on Amazon here.
We earn a commission if you make a purchase, at no additional cost to you.
The Lenovo Legion 5 is a 15.6″ laptop that packs quite the powerful punch for such an affordable laptop.
The base model we have listed comes with an RTX 3050-Ti GPU and an AMD Ryzen 7 5800H CPU. These are both powerful components that will ensure games are easy to play without busting your budget.
Another reason this won the best budget-friendly category is its use of upgradable memory and storage. If you get to a point where you want to up your performance but don't want to buy a whole new laptop, you can swap out the RAM yourself for a 32GB kit. The same goes for the SSD if you are needing some more storage, you can upgrade the stock SSD for an off-the-shelf M.2 SSD.
Find yours on Amazon here.
We earn a commission if you make a purchase, at no additional cost to you.
We cannot deny how nice it feels to use a Razer Blade 14.
This model is the smallest laptop that currently features a 144hz screen. Razer laptops are always a pleasure to use, from the unibody design to their elegant keyboard. It also has an RTX 3070 graphics card and a Ryzen 9 5900HX 8-core CPU to boot. You can expect to get excellent gaming results with the RTX 3070, and the Ryzen 9 5900HX allows for great multitasking.
Although this is the most expensive laptop on the list at $2,479, we wouldn't say it has the best of the best performance.
Find it on Amazon here.
MSI GP66 Leopard Gaming Laptop 15.6" 144Hz Full HD+LCD Display (Intel i7-11800H 8-Core, 64GB RAM, 1TB PCIe SSD, RTX 3080 8GB, WiFi 6,BT 5.2, RGB Backlit KB, VR Ready,HD Webcam, Win 11H) w/Hub
【Upgraded】 Seal is opened for Hardware/Software upgrade only to enhance performance. 15.6'' Full HD (1920x1080) 144Hz Refresh Rate LCD Display; Wi-Fi 6E AX1675, Bluetooth 5.2, Ethernet LAN...
【Powerful Performance with Intel Core i7-11800H Octa Core】 11th Gen Intel Core i7-11800H 2.3GHz Processor (upto 4.6 GHz, 24MB Cache, 8-Cores) ; NVIDIA RTX 3080 8GB GDDR6 Dedicated Graphics, VR...
【High Speed and Multitasking】 64GB DDR4 SODIMM; 280W Power Supply, 4-Cell 65 WHr Battery; Core Black Color, .
【Enormous Storage】 1TB PCIe NVMe SSD; 3 USB 3.2 Gen1, 1 HDMI, 1 mini Display Port, No Optical Drive, Headphone/Microphone Combo Jack., Windows 11 Home-64.,
Includes Dockztorm USB Hub(Special Edition Portable Docztorm Data Hub;Super Speedy Data Syn Rate upto 5Gbps)
We earn a commission if you make a purchase, at no additional cost to you.
If you are looking for all-out performance and don't care about the price, the MSI GP66 Leopard is the laptop for you.
This beast of a laptop features an RTX 3080 GPU, 64GB of RAM, and an Intel i7-11800H 8-Core CPU. As far as laptop GPU performance goes, the RTX 3080 is top of the line. If you are looking at laptops that have an RTX 3080-Ti or RTX 3090 in them, most of the time, they are held back by thermal throttling. Even though the Intel CPU is the last generation at this point with 8 cores, it can produce some serious performance numbers.
Now with the specs all but maxed out, the only thing that could hold it back is the cooling. Although there is some audible coil whine when it is being pushed, the laptop still stays reasonably cool.
Check it out on Amazon here.
ASUS TUF Dash 15 (2022) Gaming Laptop, 15.6" 144Hz FHD Display, Intel Core i7-12650H, GeForce RTX 3060, 16GB DDR5, 512GB SSD, Thunderbolt 4, Windows 11 Home, Off Black, FX517ZM-AS73
SUPERCHARGED RTX GRAPHICS - Gameplay graphics are silky smooth with the NVIDIA GeForce RTX 3060 6GB GDDR6 at 1050W with Dynamic Boost, with cutting-edge AI features like NVIDIA DLSS and Ray-Tracing
MUX SWITCH BOOST - A MUX Switch lets the GPU communicate directly with the display, increasing performance and decreasing latency
READY FOR ANYTHING - Use your gaming laptop to stream and multi-task with ease thanks to an  Intel Core i7-12650H Processor with 24MB Cache, up to 4.7 GHz, 10 cores (6 P-cores and 4 E-cores) and 16GB...
SWIFT VISUALS – Stay one step ahead of the competition thanks to its 144Hz 15.6" Full HD (1920 x 1080) IPS Type Display
AMPLE STORAGE FOR ALL YOUR GAMES - Store all your game library, and load them fast on your 512GB PCIe NVMe M.2 SSD to take advantage of the full RTX gaming experience
We earn a commission if you make a purchase, at no additional cost to you.
The ASUS TUF Dash 15 is the only laptop on this list that is currently under $1,000. Although the one we have listed here only has 8GB of RAM, its performance still holds up with the RTX 3050-Ti GPU. The CPU is an i7-11370H, even though it is the previous generation, that is why it is coming in at such a great price.
The look is a personal choice, so you have to decide if the TUF aesthetic is for you. It must be noted that this laptop does not come with a webcam built in.
The chassis is incredibly durable and does not have any deck flex at all, which is when a keyboard bends and flexes as you type on it. This is common on cheaper plastic laptops.
Check it out on Amazon here.
How to Pick the Best 144hz Laptop: A Step-by-Step Guide
When choosing a 144hz laptop, there are 4 main categories that you should look out for.
Specs
Battery life
Portability
Aesthetics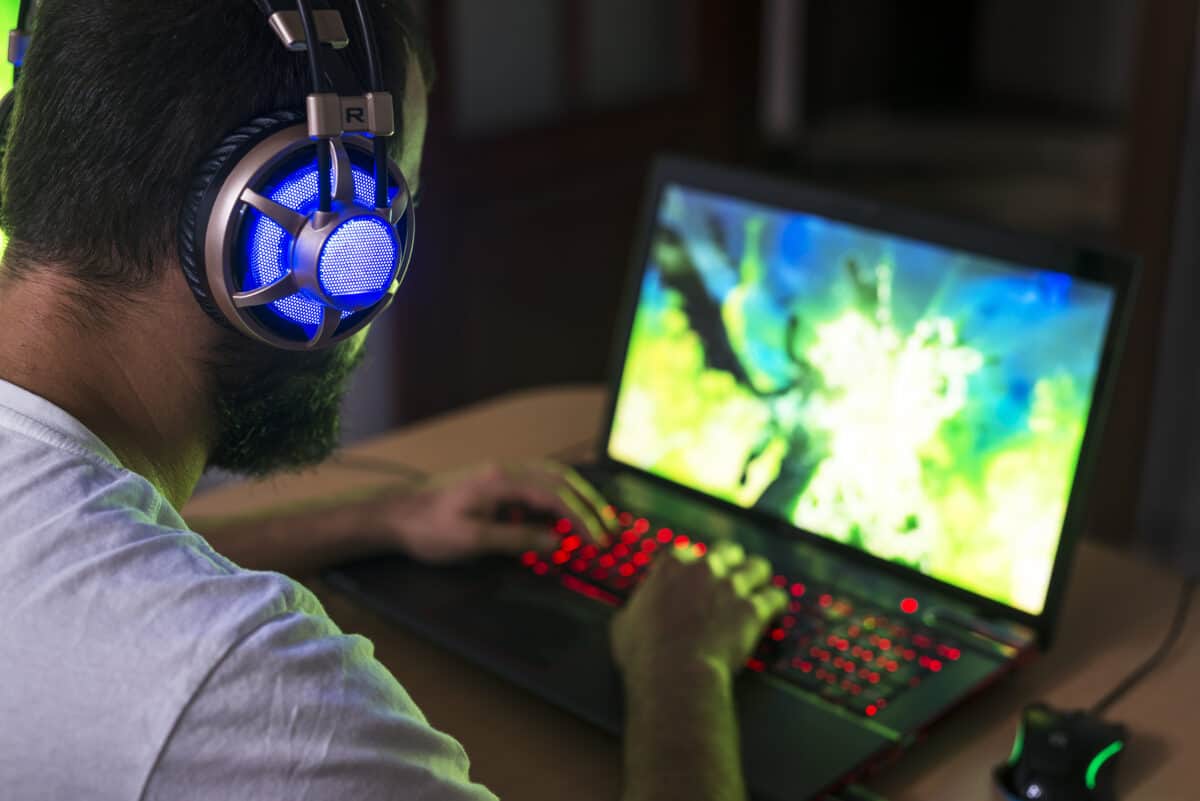 Specs
Since it takes a considerable amount of performance to enjoy all that a high refresh rate screen has to offer, specs play the most crucial role when looking for a 144hz laptop.
Suppose you are looking for a laptop to game on. The 144hz screen benefits when games are played at least above 60 frames per second (FPS). All the laptops we have listed above can play a majority of modern triple-A games with no problem.
Typically, laptops that have an NVIDIA GPU will need to be from the RTX 20 series or newer, and AMD GPUs will need to be RX 5000 series or newer.
Battery Life
Because these laptops are usually mighty machines, one con you will see across the board in reviews is the short battery life. Unfortunately, until laptop batteries become more efficient, this will be a problem for performance-based laptops.
A high-performance laptop that has a pretty impressive battery life is the ASUS TUF Dash 15 with around 8 hours of battery life.
Portability
Since you are probably looking at a laptop because you can bring it with you anywhere, the size and shape of the laptop play essential roles.
Now, the most portable laptop does not necessarily need to be the smallest. The Lenovo Legion 5, for example, is sleek and lightweight, even though it is a bigger laptop at 17 inches.
Aesthetics
Even though it might be the least important category, the look of your laptop probably matters to you.
Many of these high-performance laptops are targeted toward gamers, so the looks lean that way with RGB lights, exposed fan grills, and bold shapes. If that is not your look, don't fret; more and more companies are offering high-performance laptops with professional styles. An example of a product lineup like this is the Dell XPS laptops, such as the Dell XPS 13.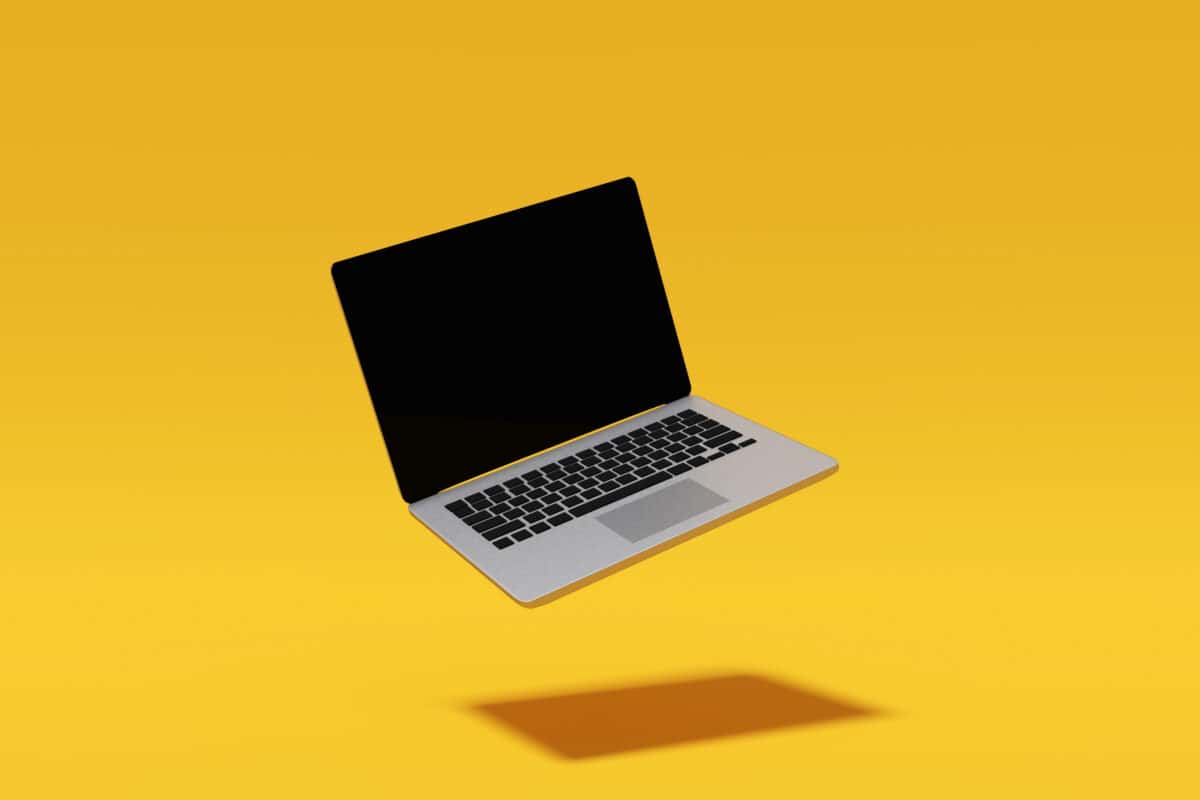 What To Know Before Buying a 144Hz Laptop
Before you buy a 144Hz laptop, make sure to check out the specs for the CPU and GPU to make sure that they can run your favorite games at or above 120FPS. Otherwise, if you are running below that number, you will not be utilizing the full capability of the laptop's screen.
Also, don't just buy the laptop with the newest and greatest components in them; make sure to stick to your budget level that also fits most or all of your performance needs. There is no reason to break the bank on performance that you won't be utilizing.
Using 144Hz Laptops: What It's Like?
Across the board, we can easily recommend that using a 144Hz screen in your laptop will improve your day-to-day use, especially with gaming. As long as the game we were playing was getting over 120 FPS, everything was butter-smooth, and there was no screen tearing in sight.
Don't expect these laptops to instantly make you a better gamer, though, because we can attest it does not make up for lack of skills, but it does make the whole experience of losing a lot nicer.
Up Next…
Still looking for more information about laptops? We've plenty more articles for you!