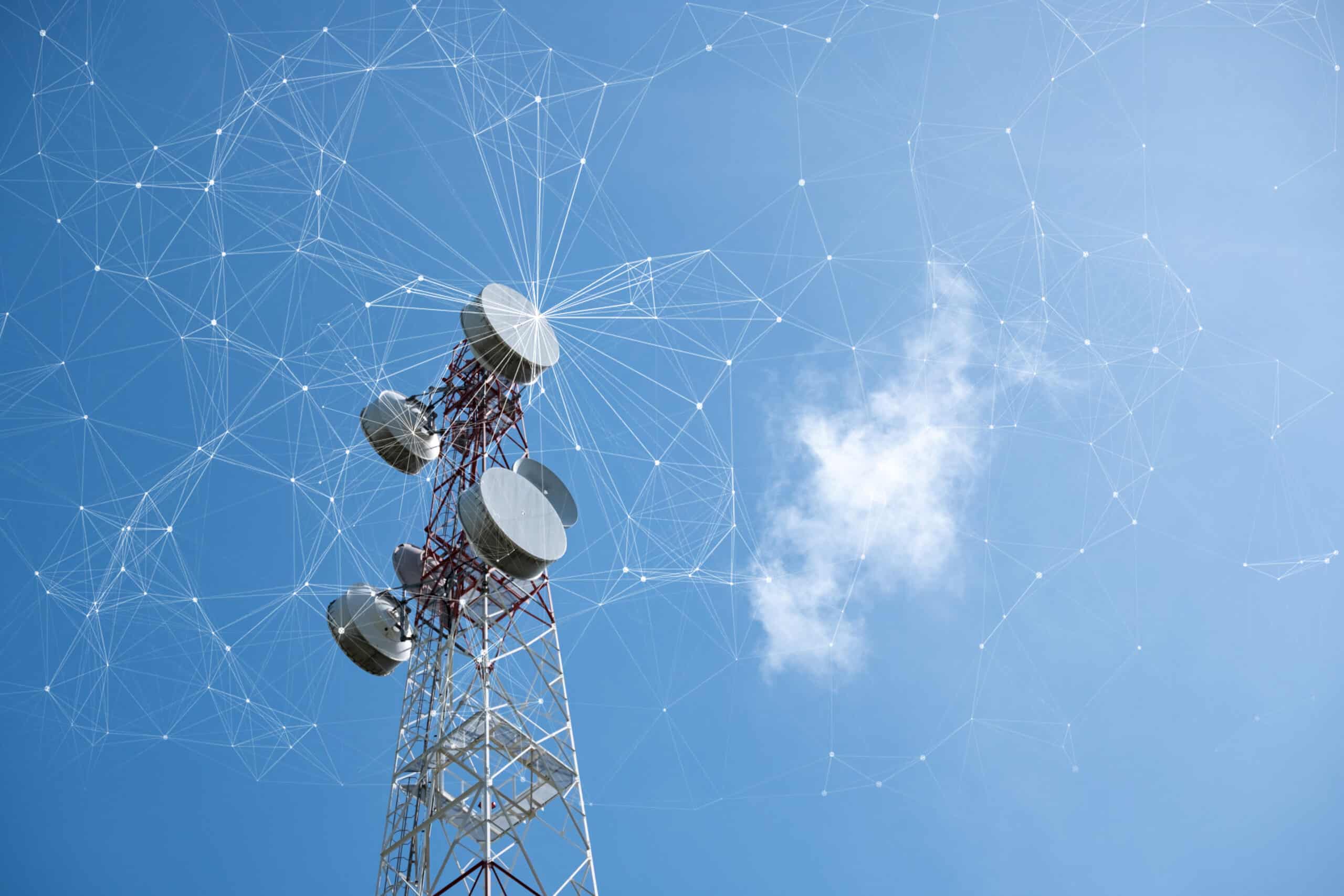 Key Points
A few top internet providers in Arizona are:
Cox Communications.
CenturyLink
Optimum
Internet in Arizona is an interesting affair. The state has a diverse environment, including deserts and rugged mountains. With most of its population condensed in certain areas and other swaths of the state being sparsely populated, Internet providers face unique challenges. The Grand Canyon State is 21st on America's list of total state coverage.
If you live or plan to move to Arizona, you'll likely have a good shot at reliable internet accessibility. Internet connection options typically include ground or below-ground cable, fiber optic, and satellite internet service.
Check out the list of the largest internet providers in Arizona.
1.) Cox Communications
Cox Communications serves Arizona's two most populous cities: Phoenix and Tucson metro areas. Its urban coverage makes Cox one of Arizona's largest internet providers based on the number of customers. If you live in southern Arizona and are thinking of switching to a different Internet service provider, Cox would be a good choice.
Cox offers various internet plans with speeds starting at 10 Mbps and going up to 1 Gbps. This ISP also offers a very exciting total smart-home system called Homelife.
You can choose from bundles that give you control of your devices, security, streaming entertainment, and more. A Homelife package can make your home smarter, safer, and more energy efficient.
| | |
| --- | --- |
| Base Price | $49.99/mo. |
| Connection Type | Cable |
| Max Download Speed | Up to 1000 Mbps |
| Coverage Area | Phoenix and Tucson metros |
2.) CenturyLink
CenturyLink has about 80% coverage in Arizona. Network coverage stretches from the Mexican border in the southeast corner through Tucson and Phoenix then north from the city, through Flagstaff, and close to the southern border of Utah. With this massive coverage area, CenturyLink is right up there with Cox as one of the top 10 internet providers in Arizona.
This company is also working with local governments and schools to provide internet infrastructure to allow students access to reliable internet for a more comprehensive learning experience. With DSL and fiber optics options, CenturyLink is sure to have a plan that fits you and your family. You can bundle TV, a home phone, and Internet if you need all your services in one convenient spot.
| | |
| --- | --- |
| Base Price | $50.00/mo. |
| Connection Type | DSL and Fiber Optic |
| Max Download Speed | 940 Mbps |
| Coverage Area | 80% of Arizona (Nogales to Flagstaff) |
3.) Optimum
While Optimum only covers about 3% of Arizona, they provide internet to far-flung customers who're often underserved. Some remote communities that benefit from the company's Internet include Kingman, Flagstaff and Sedona in the north-central part of the state along the old Route 66 (now Interstate 40) corridor. Those in Lake Havasu City and Bullhead City on the Colorado River are within its coverage radius.
Optimum offers internet-only plans and bundles combining internet, TV, phone, and mobile to meet all your connectivity needs. They also off a two-year price lock that only increases by $10/mo in the third year. However, some restrictions apply, and availability depends on coverage areas. Check out their plans at www.optimum.com.
| | |
| --- | --- |
| Base Price | $30.00/mo. (300 Mbps) |
| Connection Type | Cable |
| Max Download Speed | 940 Mbps |
| Coverage Area | Kingman, Flagstaff, Sedona, Lake Havasu City, and Bullhead City |
4.) T-Mobile 5G
T-Mobile is "America's largest 5G network" and provides arguably the fastest and most reliable 5G coverage. It serves the Phoenix area with download speeds up to 182 Mbps, just above the average of 150 Mbps for T-Mobiles 5G. T-Mobile's speeds are certainly faster than AT&T (41.1 Mbps) or Verizon (56.2 Mbps).
If you live in sunny Phoenix (Avg 299 days per year) or are planning to relocate to the area, then T-Mobile is an excellent option. T-Mobile 5G is available in most of Arizona's more populated towns and cities. Their 4G plans are also available over large portions of the state, except for communities around Grand Canyon and Hualapai Indian Reservation.
| | |
| --- | --- |
| Base Price | $50.00/mo. |
| Connection Type | 5G Home |
| Max Download Speed | 182 Mbps |
| Coverage Area | Phoenix, Tucson, Flagstaff, etc. |
5.) Xfinity
Owned by Comcast, the largest communication company in America, Xfinity serves the Tucson area in Arizona. Xfinity Internet is available to 83% of residents. The company's internet speeds range from 10Mbps to 2 Gigabits.
Xfinity pricing differs by location, service selection (standalone or bundle), and whether you select to enter into a service contract. If you live in the Tucson area, Xfinity could be a good alternative. Enter your address on their website to see if their network coverage is available in your location.
| | |
| --- | --- |
| Base Price | $39.99/mo. (up to 100 Mbps) |
| Connection Type | Cable |
| Max Download Speed | 1000 Mbps |
| Area Served | Tucson |
6.) Sparklight
Formally Cable One, Sparklight is an Arizona-based company that serves some of the remotest areas of Arizona. Service areas include Prescott, Winslow, Cottonwood, Globe/Miami, and extend to the southeast corner along the border with New Mexico.
Sparklight advertises "lightning-fast" speeds for all your gaming, streaming, downloading apps, and music preferences. For current residents or those planning a move to Prescott, Cottonwood, or the Globe area, Sparklight is the clear choice for your high-speed internet.
| | |
| --- | --- |
| Base Price | $45.00/mo. (200 Mbps) |
| Connection Type | Cable |
| Max Download Speed | 1000 Mbps |
| Area Served | Prescott, Winslow, Cottonwood, and Globe/Miami |
7.) Frontier
Frontier covers the northeast quadrant of the state and a sliver in the west along the Nevada border, including some of the remote areas of Arizona. Its network coverage stretches from Flagstaff north to the Utah border, then east to New Mexico, including the Navajo Indian Reservation and the Painted Desert. In the western part of the state, Lake Havasu City, Kingman, and Bullhead City enjoy Frontier Internet connectivity.
Towns such as Snowflake, Show Low, and Holbrook are also within Frontier's coverage radius. For more information on their plans and pricing, visit the Frontier website.
| | |
| --- | --- |
| Base Price | $49.99/mo. |
| Connection Type | DSL |
| Max Download Speed | 500 Mbps |
| Area Served | Northeast and Western Arizona |
8.) HughesNet
HughesNet provides satellite Internet to 272 Arizona communities, some of which are extremely tough to access due to rugged terrain. Tortilla Flats, Jerome, and Indian Wells are well within HughesNet coverage.
If you're the adventurous type, and Arizona certainly delivers plenty of opportunities for adventure, then quality satellite internet may be your best (and only) choice. HughesNet has been a reliable satellite provider for over 50 years, constantly upgrading its service to improve customer experience.
| | |
| --- | --- |
| Base Price | $44.99/mo. |
| Connection Type | Satellite |
| Max Download Speed | 25 Mbps |
| Area Served | Anywhere with a view of the southern sky. |
9.) Xtreme Powered by Mediacom
Xtreme by Mediacom is available in the Phoenix area and the far southern town of Nogales. This ISP offers a variety of plans to suit your needs. With prices starting at $19.99/mo. for 100 Mbps, Xtreme Powered by Mediacom comes in as the best bargain on our list.
| | |
| --- | --- |
| Base Price | $19.99/mo. |
| Connection Type | Cable |
| Max Download Speed | 100 Mbps |
| Area Served | Phoenix and Nogales |
10.) Spectrum
Spectrum provides Internet to the small city of Yuma, an agricultural powerhouse, on the far southwestern tip of Arizona. Its customers enjoy no-contract, affordable, and high-speed internet.
| | |
| --- | --- |
| Base Price | $49.99/mo. |
| Connection Type | Cable |
| Max Download Speed | 1000 Mbps |
| Area Served | Yuma and vicinity |
Summary of the Top 10 Internet Providers in Arizona
| Rank | ISP |
| --- | --- |
| 1. | Cox Communications |
| 2. | CenturyLink |
| 3. | Optimum |
| 4. | T-Mobile 5G |
| 5. | Xfinity |
| 6. | Sparklight |
| 7. | Frontier |
| 8. | HughesNet |
| 9. | Xtreme |
| 10. | Spectrum |
Next Up…