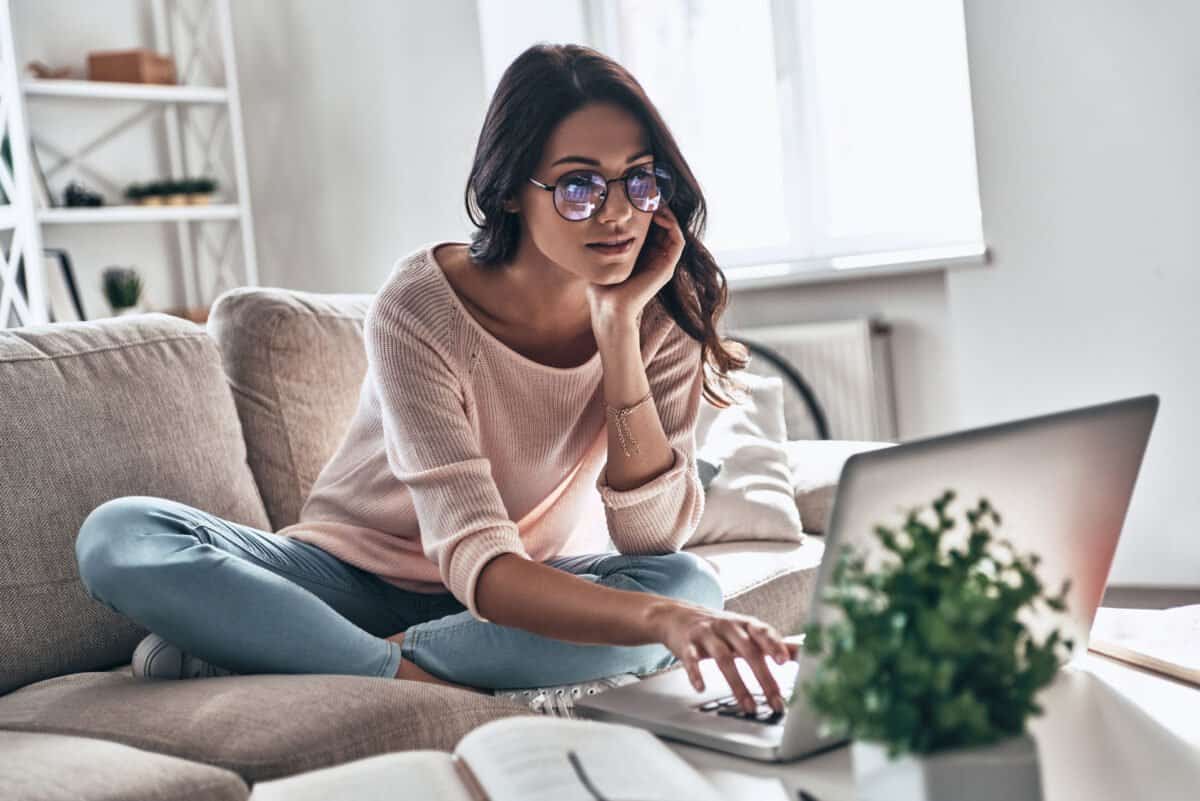 In September 2022, the James Webb Space Telescope returned an infrared image of the Tarantula Nebula, a massive star nursery 161,000 lightyears away. This is just one of the several images the advanced observatory has shared since its launch at the end of last year.
James Webb is stimulating public interest in space exploration. Pop culture is responding as we get closer to returning humans to the moon. Continue reading for the best movies about space you've got to catch up on.
10: Men in Black – 1997
In the 1997 classic, two interstellar detectives work with aliens in disguise to discover the source of dangerous, extraterrestrial murders in New York City. Men in Black is a comedic space mystery that finds the time to introduce real-world themes such as loss and xenophobia. While the characters in the movie never visit the cosmos beyond Earth's orbit, it does a stellar job introducing the existential smallness of one's position within the universe. 
The movie makes it to our top 10 list for the performances of its cast members; Tommy Lee Jones and Will Smith keep a homicide case lighthearted. The movie brought in $589 million at the box office and received three nominations at the Academy Awards, including Best Art Direction, Best Score, and Best Makeup. Men in Black is on Netflix, Peacock, and other major streaming platforms.
9: Star Trek – 2009
A reintroduction of the quintessential space exploration series, Star Trek prequels the franchise, showing us the alternate beginning of Captain James T. Kirk and his crew. The movie impresses on its watchers the blatant risks of space exploration and the boldness required of its adventurers. You don't have to be a Trekkie to enjoy this film; J. J. Abrams takes Star Trek into a new reality while still tying in old themes that long-time fans cherish.
The film's cast is as bold as the story; featuring a list of budding actors, the team comes together to put pm a spectacular performance. Star Trek brought in $385 million at the box office and got nominated for four Academy Awards. Viewers can find the 2009 Star Trek movie and its sequels, Star Trek Into Darkness and Star Trek Beyond, on Netflix, Paramount Plus, and other platforms.
8: Contact – 1997
One of the most scientifically accurate movies about space, Contact is based on the Carl Sagan novel of the same name. The film introduces an astronomer who discovers evidence of extraterrestrial life and attempts to communicate. The movie features real comm equipment such as the Very Large Array in New Mexico.
For its dedication to astronomic accuracy, the movie was in development for 12 years before being released in 1997. Contact includes a strong cast, with Jodie Foster as the leading scientist and Matthew McConaughey in a supporting role. The film earned $171 million at the box office and won the Hugo Award for Best Dramatic Presentation. You can find Contact on Pluto TV and most rental platforms.
7: 2001: A Space Odyssey – 1968
Not only is 2001: A Space Odyssey one of the best movies about space, but its exact representation of cosmic exploration combined with revolutionary special effects and unconventional cinematics make it one of the most influential movies of all time. The film, set in the future, follows a mission to Jupiter to study a mysterious monolith. 
Space Odyssey, released in 1968, explored futuristic themes such as human evolution and artificial intelligence in a way that cinema had yet to capture. Director Stanley Kubrik won an Academy Award for Best Special Visual Effects, and the US Library of Congress selected the movie's prominence for preservation. You can watch 2001: A Space Odyssey on HBO Max and other rental platforms.
6: Interstellar – 2014
Christopher Nolan's science-fiction movie warps our reality of space exploration. Interstellar introduces the quantum-physic extent of wormhole travel as astronauts search for an exoplanet suitable for reestablishing humanity. The film connects with audiences through its sobering portrayals of isolation, endurance, and human connection.
Matthew McConaughey leads a movie that receives acclaim for performance and emotion while keeping in mind the accuracy of theoretical astrophysics. The reaching movie earned $773 million at the box office and was nominated for five Academy Awards. Interstellar is considered one of the best science-fiction movies of all time. You can find it on Paramount Plus and most rental platforms.
The 2016 bio-drama takes a backstep into space history. Hidden Figures introduces three African American female mathematicians that provided integral calculations for the Apollo Program. Because of the period, the three women were victims of workplace discrimination at NASA despite their contributions.
Alongside its critically acclaimed performances, Hidden Figures received praise for its emotional tone and historical accuracy. The space movie earned $236 million at the box office and was chosen as one of the top 10 films of 2016 by the National Board of Review, among several other awards and nominations. You can watch Hidden Figures on Disney Plus and other streaming platforms.
4: Apollo 13 – 1995
Following one of NASA's greatest accomplishments, director Ron Howard went to great lengths to represent Apollo 13. The movie dramatized the aborted Apollo mission in 1970. While an onboard explosion quickly threatens to suffocate astronauts aboard a spacecraft, NASA controllers work rigorously to return their compatriots to safety.
Apollo 13 was a major success, bringing in $355 million at the box office. The movie, led by Tom Hanks and Kevin Bacon, was nominated for nine academy awards, including best picture. The cast also won the Screen Actors Guild Award for their outstanding performances. You can watch Apollo 13 on Amazon Prime, Hulu, and most rental platforms.
3: The Martian – 2015
In a massive collaboration with NASA, The Martian portrays the risks and rewards of space exploration within our scope. The film follows a mission to Mars as astronauts search for signs of life. But when one astronaut is left behind, NASA controllers work to recover them.
Ridley Scott takes every effort to get the recovery process right. The producers of The Martian worked alongside key NASA executives to build an accurate representation of the equipment and tactics used by mission control. The movie is described as a theatrical push for future missions to Mars. You can watch The Martian on Prime Video and other rental platforms.
2: Alien – 1979
"In space, no one can hear you scream." This science horror film dramatizes the unknown as a space crew stumbles upon a dilapidated spacecraft and the dangers that inhabit it. Alien introduces several aspects and limitations of humanity as the crew works to survive in the harsh realities of space.
While the movie received mixed reviews upon release, it quickly developed a cult following. Alien influenced a trilogy of sequels and a major crossover with The Predator series. It earned $184 million at the box office and won the Academy Award for Best Visual Effects. You can watch Alien and its sequels on Hulu, Disney+, and other streaming platforms. 
1: Star Wars: Episode IV – A New Hope – 1977
Arguably one of the best movies about space in cinema history, Star Wars IV – A New Hope is a space opera that follows a band of rebels attempting to bring down the oppressive Galactic Empire. The film introduces critical themes of morality and self-discovery as Luke Skywalker learns to use "the Force" for good. 
The 1977 blockbuster features Mark Hamill, Harrison Ford, and Carrie Fisher in leading roles. Their performances led to a pop-culture phenomenon, with eight supporting films and two anthologies following it. Star Wars Episode IV brought in $775 million at the box office, making it one of the highest-grossing films of all time when adjusted for inflation. You can watch it and other Star Wars films on Disney+ and other streaming platforms.
What to Know Before Watching the Best Movies About Space
Before choosing one of the best movies about space to watch, you must know what themes you're interested in. While some go to great lengths to depict space exploration, others tackle behind-the-scenes or how it affects life on Earth. Take time to think about what aspects of space you hope to see.
You should also know that not every movie is on the same platform. If you have a movie subscription, consider what space movies are available. Otherwise, you can expect to find any of them on Amazon for rental.
Summary of the 10 Best Movies About Space
| Movie | Year Released |
| --- | --- |
| 1. Star Wars: Episode IV – A New Hope | 1977 |
| 2. Alien | 1979 |
| 3. The Martian | 2015 |
| 4. Apollo 13 | 1995 |
| 5. Hidden Figures | 2016 |
| 6. Interstellar | 2014 |
| 7. 2001: A Space Odyssey | 1968 |
| 8. Contact | 1997 |
| 9. Star Trek | 2009 |
| 10. Men in Black | 1997 |
Best Movies About Space: Further Reading
With the Space Launch System about to launch for its first Artemis mission, there's never been a better time to catch up on the best movies about space. While some take on creative authority, others work hard to introduce factual scientific accuracy. For more on space and exploration, check out the articles below.
Hubble vs James Webb: Two Telescopes Compared – With the launch of NASA's newest telescope, take a look at how it sizes up to the historic Hubble.
SpaceX vs NASA: Are they Different and Do they Work Together? – See how the nation's prominent spaceflight manufacturer is helping NASA return to the moon.
Blue Origin: Complete Guide – History, Products, Founding, and More – Here's how billionaires are changing the aerospace industry.
The 10 Most Powerful Rockets Ever Built – From the historic Saturn V to the most futuristic machines, here's a deep dive into the biggest rockets in history.